How Many Tattoos Does Justin Bieber Have?
Justin Bieber is one of the many celebrities whose body is covered in tattoos. But how many ink pieces decorate his body? Here's how many tattoos the singer currently has and what he's had to say about some of his most meaningful tats.
Justin Bieber is one of many celebrities with tattoos that cover his entire body. But how many ink pieces does the singer actually have? Read on below to find out.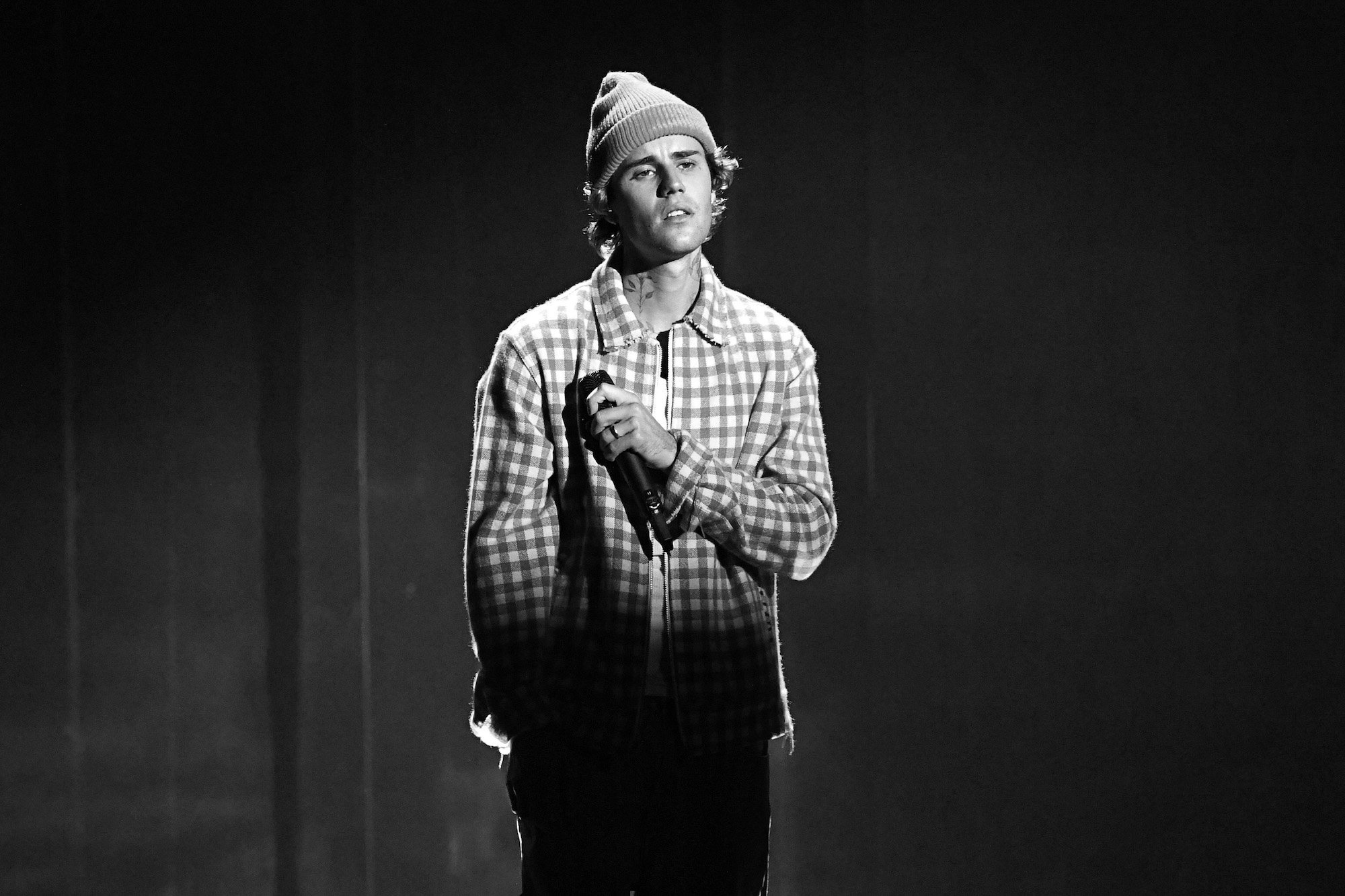 Justin Bieber's tattoos act as markers of his ever-evolving career as a musician
Bieber loves to express himself — especially when it comes to tattoos.
The "Yummy" singer has amassed quite the tattoo collection since getting his first ink piece at the age of 17.
Today, Bieber has more than 60 tattoos covering his arms, torso, and most of his legs.
While speaking with Vogue magazine in March 2021, the "Baby" crooner opened up about his extensive tattoo collection, sharing that many of his designs are sentimental and have important meanings.
"The bear, which I got in New Zealand, represents rest," Bieber tells the publication of the tattoo that sits under his right shoulder. "As tough and resilient as a bear is, it always hibernates, which is so important. We as humans go, go, and go without resting and it can leave us exhausted and drained."
He then goes into detail about the tattoo on the top-left of his chest. "The lion I got done by the tattoo artist Bang Bang, and it represents having a heart of a lion," the singer explained. "Being bold, courageous, strong!"
Some of his other favorite tattoos include "the bird on my neck," which serves as "a reminder to use the gifts God has given me." Another one is "the cross in the middle of my chest," which is a symbol of Bieber's "faith, and a reminder of what Jesus endured to rectify all that was broken."
One area of Justin Bieber's body is off-limits to tattoos
Though Bieber is covered in ink, there's one spot on his body that he says is off-limits to tattoos.
"I promised myself I didn't want to get tattoos on my hands," he revealed in a recent interview with Sirius XM's The Morning Mash Up. "So I don't think I'm going to get tattoos on my hands."
He further elaborated on his reasoning for not getting artwork on this part of his body.
"Something about just being able to wear a suit and not having tattoos on my hands, I don't know," he continued. "But that's really one of my only places left [to get ink], or my feet or my legs."
Justin Bieber is thinking about getting more tattoos in the near future
Though we'll likely never see tattoos on his hands or any more on his neck — at the request of his wife, Hailey Bieber — the singer isn't done adding ink pieces to his massive tattoo collection.
In fact, during his interview with The Morning Mash Up, the singer revealed which new design he's thinking of permanently adding to his body next.
"Maybe I'll get like a small peach on my body somewhere," Bieber shared.
There's also the possibility he'll get tattoos in honor of his future kids, which he previously expressed his desire to do.
"My back is still pretty open, and I don't have kids yet," he shared in his 2020 YouTube documentary, Justin Bieber: Next Chapter. "And so I'm thinking of getting their portraits on my back."
From what it sounds like, Bieber is nowhere near done decorating his body with tattoos. And seeing as his life and career continues to evolve, we're sure the singer will be adding more ink pieces that commemorating special milestones to his body.