How Many Times Did Jerry Stiller and Ben Stiller Work Together?
The late Jerry Stiller costarred with his son Ben Stiller in a number of movies. Here are all the places you can see the Stillers together on screen.
Ben Stiller was a second generation comedian. His parents, Jerry Stiller and Anne Meara, were a legendary comedy duo. They had separate careers, but seemed to love working together based on how often they did so. Ben announced his father's death of natural causes on May 11. Yu can go down memory lane by revisiting these projects in with father and son appeared together.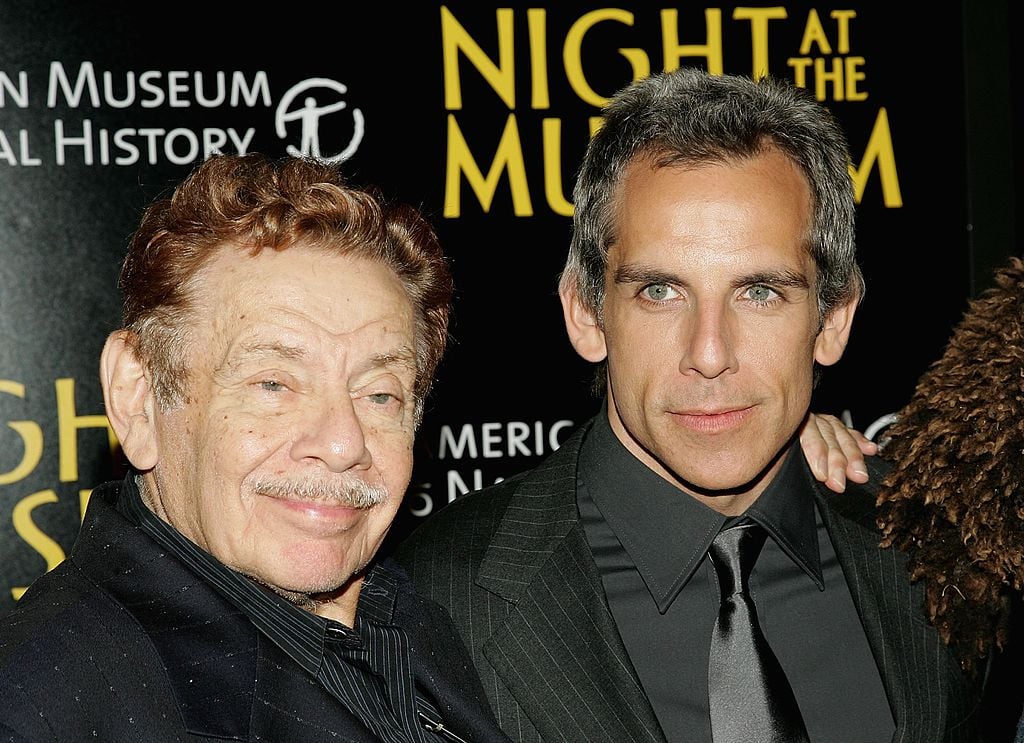 Ben Stiller cast Jerry Stiller in 'Zoolander'
When Ben made a movie about his sketch character, vapid model Derek Zoolander, he cast Jerry as his manager Maury Ballstein. Jerry also reprised his role in Zoolaner 2 and an animated series.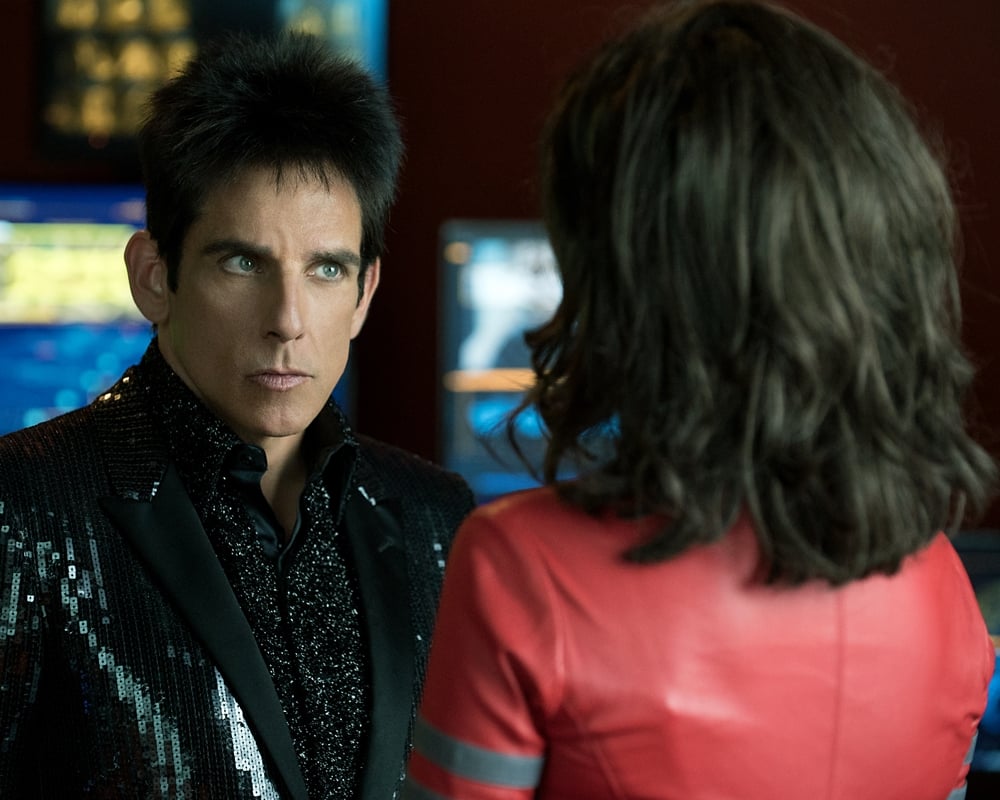 Jerry Stiller played Ben's dad in 'The Heartbreak Kid'
The Farrelly Brothers remade The Heartbreak Kid and cast Ben Stiller as the eponymous kid. They also cast Jerry as his on-screen father, a foul-mouthed wingman who gives him naughty dating advice.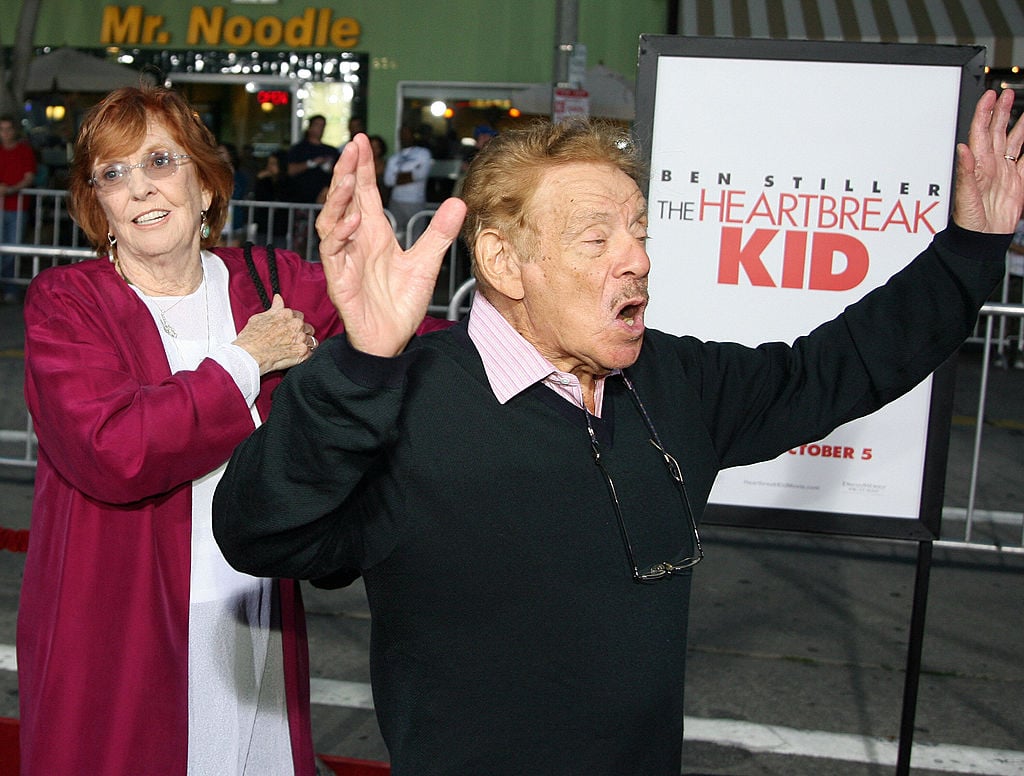 The Stillers played father and son in 'Hot Pursuit' too
In the 1987 comedy Hot Pursuit (not the Reese Witherspoon/Sofia Vergara comedy), John Cusack tries to catch up with his girlfriend in the Caribbean. He has many comic misadventures along the way, meeting many wacky characters such as Ben and Jerry Stiller as Chris and Victor Honeywell.
Ben and Jerry Stiller were both in 'Anchorman'
Anchorman: The Legend of Ron Burgundy had cameos from just about every comedy legend, so of course both Ben and Jerry Stiller would be included. While Ben played caliente Spanish language anchorman Arturo Mendes, Jerry was simply "man in bar."
The Stiller family brought comedy to horror in 'Highway to Hell'
The whole Stiller family appeared in the horror/comedy Highway to Hell. Charlie Sykes (Chad Lowe) as to rescue his girlfriend (Kristy Swanson) from hell, but along the way he visit's Pluto's diner. Ben is the cook and Meara is the waitress, but Jerry plays a desk cop.
Ben and Jerry Stiller costarred in 'Heavyweights'
In 1995, Ben Stiller's Fox sketch comedy show went off the air, but that same year he starred in the Disney comedy Heavyweights. He played fitness guru Tony Perkis, who took over a weight loss camp and got thwarted by the young campers. Jerry played Harvey Bushkin, the former owner of the camp.
Ben Stiller joined his parents on 'Stiller & Meara'
In 2010, Ben produced a webseries for his legendary comedy parents. Jerry Stiller and Anne Meara moved their act online to comment on current events or just talk about whatever. 
Lesser known Stiller works 
There are a few more credits that feature both Ben and Jerry Stiller. A 1999 comedy called The Suburbans features Will Ferrell, Craig Bierko, Amy Brenneman, Bridget Wilson-Sampras, Perrey Reeves, Robert Loggia and Jennifer Love Hewitt. Ben and Jerry Stiller are in the cast as Jay Rose and Speedo Silverberg respectively.
A 1989 mockumentary called That's Adequate stars the Stillers as the Lane family. Anne Meara and Amy Stiller are in it too. Jerry Stiller headlines The Independent as a B movie producer trying to make a comeback. Ben Stiller Show star Janeane Garofolo also has top billing, along with Ben Stiller adding name recognition even though he only plays a cop.