How Many Times Has Bobby Flay Lost 'Beat Bobby Flay'?
Bobby Flay has been a Food Network staple since the early 1990s. The celebrity chef started off as a contestant on the popular cooking competition show Iron Chef America.
Over the next two years, he would be on the show so often that he was given the nickname "Iron Chef Flay." After two years of Iron Chef competitions, Flay was given his first show, and his career took off.
He's had many shows and specials on Food Network, and he's participated in quite a few competition shows, both as a contestant, and a judge. But on Beat Bobby Flay, he's both. 
There's a trick to winning 'Beat Bobby Flay'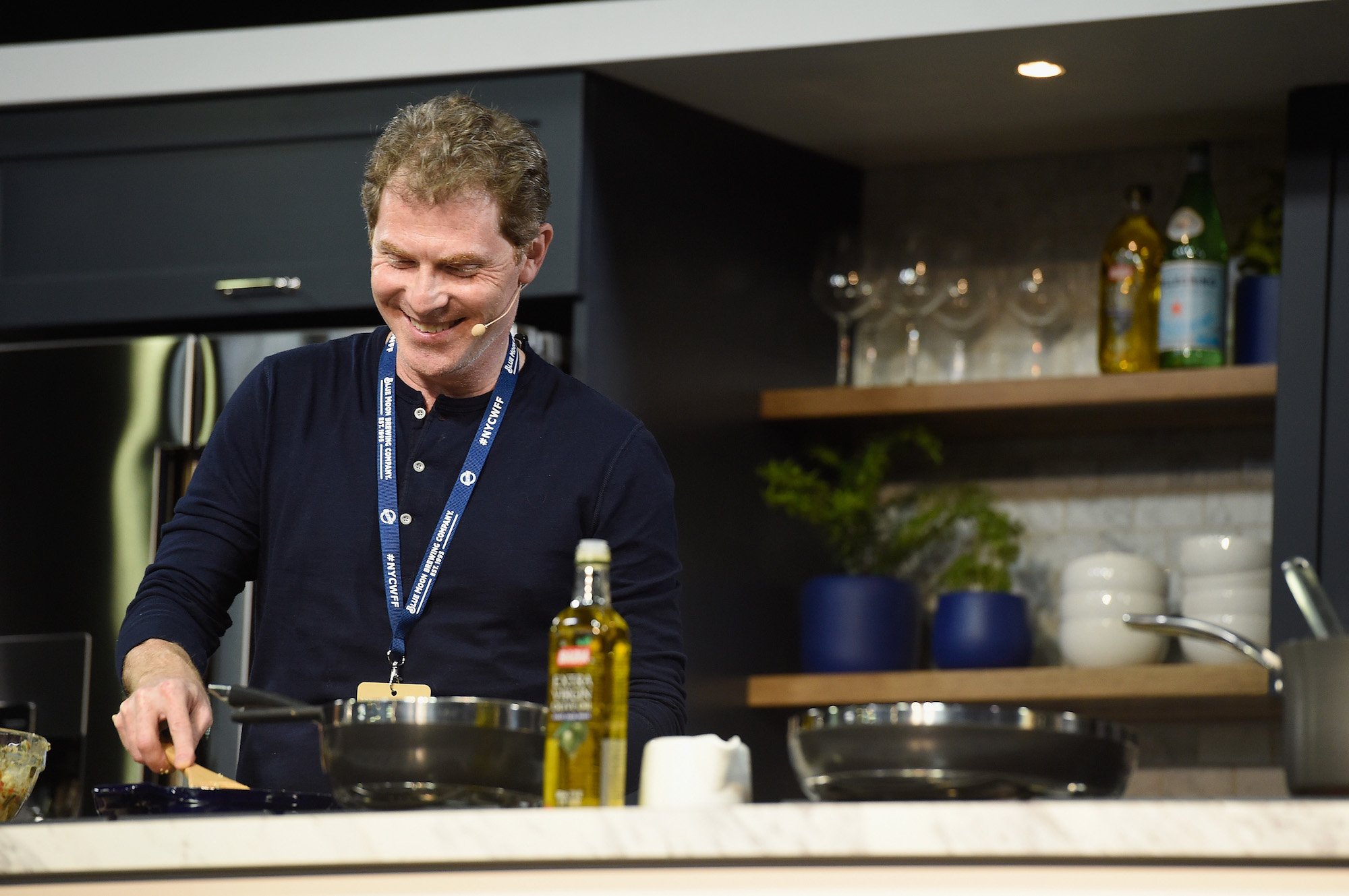 Flay is a fierce competitor. In his namesake show, Beat Bobby Flay, he gets to show off his competitive spirit, while rooting out culinary talent the way he knows best: by competing against them. The show has been on for six years, probably in part due to its unique format.
First, two contestants compete against one another. They must cook a dish with an ingredient chosen by Flay. The winner then competes against Flay, but there's a catch. Since Flay is so much more experienced than the chefs he has on his show, he gives them a leg up against him. He allows his competitor to pick the dish. 
Winners on the show have typically stuck to the same strategy. They pick dishes that Flay will not be as skilled at making. That's hard to do. He's a seasoned chef, and there's probably not a meal out there he hasn't cooked at least once.
One winner, Tim Freeman, challenged Flay to make Pad Thai. Freeman knew that Flay wouldn't be as skilled with the dish. As Freeman put it, "It was my biggest strength and his biggest weakness."
Bobby Flay only wins about 66% of the time 
Freeman isn't the only competitor to try to pick a dish that would trip up Flay. In fact, despite the fact that he's an all-star chef, Flay loses his own competition surprisingly frequently. As of June 2019, he had lost 77 out of 224 cook-offs, which means he loses about a third of the time, or 34% to be exact. 
Flay is obviously more experienced than most of his competitors. A lot of his losses come from competitors who simply pick the right dish. Of course, if Flay were the one picking the dish, his loss rate would probably be much lower. 
Some of the 'Beat Bobby Flay' winners have gone on to be very successful 
Freeman was recently named Executive Chef of the Overland Park Convention Center in Kansas. It's an impressive position, and some of the other winners likely go on to big things. 
But a lot of the contestants who manage to beat Flay are already impressive. Chef Kelvin Fernandez, according to NBC, was the first Latino to win against the superstar chef, but it's no wonder. Fernandez was the youngest Executive Chef in New York City at the time of his filming for the show in 2015. Now he's Executive Chef at Las Lap and caters to high-end clients like A. Rod and J. Lo, according to his social media. 
French-trained Texas chef Kevin Ashade cooked up a winning coq au vin during his cook-off with Flay. At the time, he ran his own successful catering service.
Although his win against Flay may have led to a spike in business, Ashade didn't open up a new restaurant or jump into any new ventures after beating Flay. He still has the same catering business, although now he is a Chef Consultant for a Miami hotel.