How Many Times Has Eva Longoria Been Married?
Eva Longoria had many on-screen romances. But what is Longoria's love life like in real life? Has she ever been married? Here is what we know.
Eva Longoria is a talented actress, producer, and businesswoman. She got her start in show business in 1999 when she guest starred on the popular '90s hit show Beverly Hills 9021. 
After that, she guest starred on a few daytime soap operas, but it wasn't until she landed a starring role on the Desperate Housewives that the Texas native really started to gain world-wide recognition.
During her career, Longoria had many on-screen romances. But what is Longoria's love life like in real life? Has she ever been married? Here is what we know about Eva Longoria's relationship status.
Eva Longoria has 2 ex-husbands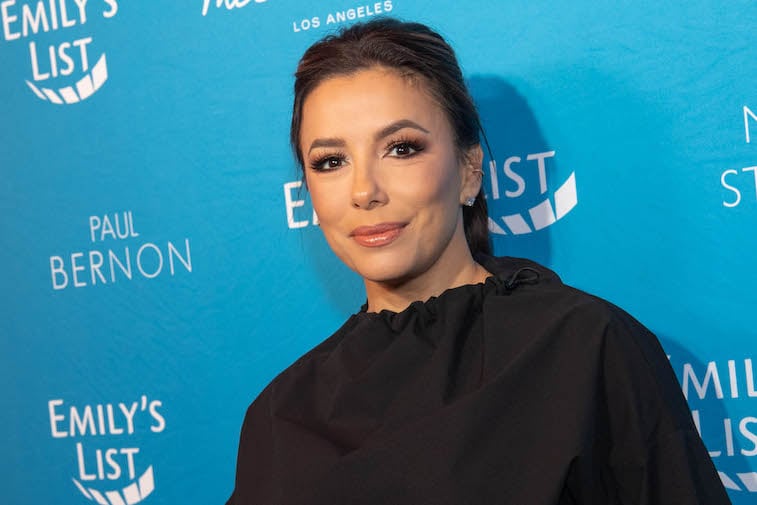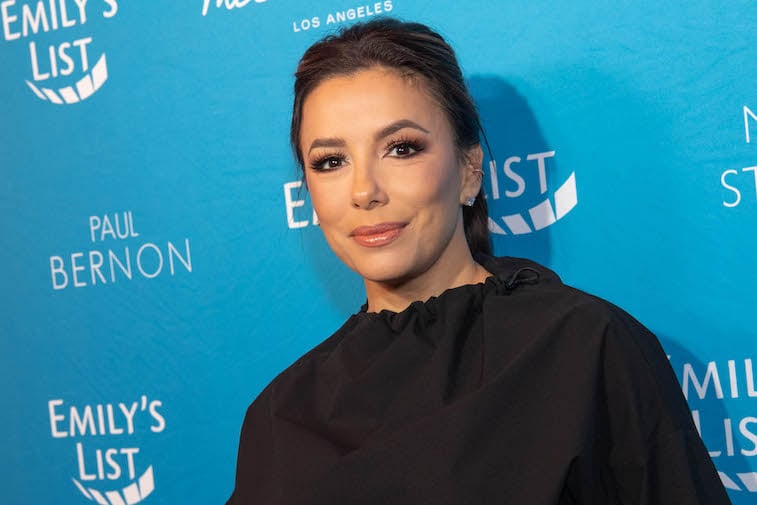 Longoria guest-starred on the popular daytime soap opera, General Hospital and that is where she met her first husband, Tyler Christopher.
Christopher is best known for playing the role of Nikolas Cassadine on General Hospital from 1996 to 2016. Longoria and Christopher married and 2004 and after only two years of marriage, announced that they were getting a divorce. 
The same year that she divorced Christopher, she met and started dating San Antonio Spurs point guard, Tony Parker. In 2006, Parker asked Longoria to marry him. They married in front of their closest friends and family members in a lavish ceremony in Paris, France. The beautiful couple was married for seven years before rumors of infidelity started to surface.
According to the New York Post, Longoria had filed for divorce after discovering that Parker was sending inappropriate text messages to one of his teammates' estranged wife. Shortly after filing, Longoria released a statement that said: "It is with great sadness that after seven years together, Tony and I have decided to divorce. We love each other deeply and pray for each other's happiness."
Parker was reportedly very sad about his relationship with Longoria ending. According to Hello! Magazine, Parker blamed the media for his failing relationship. "The exposure, I could not control. The world we live in today; everything is on the internet and social network sites. I never paid attention to what people said. Hollywood is another world, another level," Parker had said when talking about his divorce.
Is Eva Longoria currently married?
https://www.instagram.com/evalongoria/p/B8EtlqBJ11_/caption/love-and-light-sparkles
Right after Longoria and Parker's divorce, her friends introduced her to a wealthy Mexican businessman and former President of Televisa Internacional, Jose Baston. Longoria told Oprah Magazine that when she first met Baston, they were both coming out of difficult relationships and neither one was ready to start anything new.
A few months later, the couple ran into each other again and it was love at first sight. "I had no memory of meeting him the first time, but we had immediate sparks," Longoria had said. "It was like the cliché angels singing and there was a glow around him and it was immediate chemistry."
The couple dated for over two years and were officially married on May 21, 2016. Apparently, the third time truly is a charm because to this day, Longoria and Baston are still together today and they both seem happier than ever.
Does Eva Longoria have any kids?
https://www.instagram.com/evalongoria/p/B79BjQRpw4f/caption/i-meanhow-much-cuteness-can-one-face-hold-mywhy
Eva Longoria has one child that she shares with her husband, José. Santiago Enrique Baston was born on June 19, 2018. This is Jose's fourth child, as he has three other children from a previous relationship.
Longoria was 43 years old when she became a mother for the first time, but she had recently said that her son came into her life at the perfect time. "He was meant to be with me at this stage in my life. I'm more patient and I don't work as much — even though it doesn't seem that way," Longoria told Parents Latina Magazine.