How Many Times Has Gwen Stefani Been Married?
With the news of her divorce, many people were wondering if Gavin was Gwen Stefani's first marriage or if she had been married before.
Gwen Stefani is known for being a loud and spunky Grammy award-winning singer. She has had a prosperous career with the band No Doubt and continued increase in popularity with her solo career.
The 49-year-old award-winning singer is also a fashion designer whose posh L.A.M.B clothing line is sold all over the world. Another thing that Gwen was famously known for was her marriage to Bush frontman, Gavin Rossdale.
The couple divorced in 2016, following rumors that Gavin had cheated on Gwen. Their divorce was hard on Gwen but she was eventually able to dust herself off and find true love once again. With the news of her divorce, many people were wondering if Gavin was her first marriage or if she had been married before. Is she currently married now? Here is what we know about how many times Gwen Stefani has been married.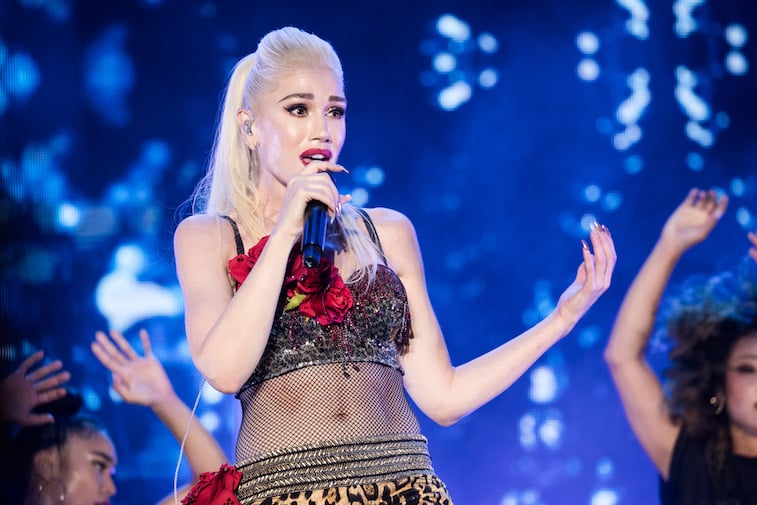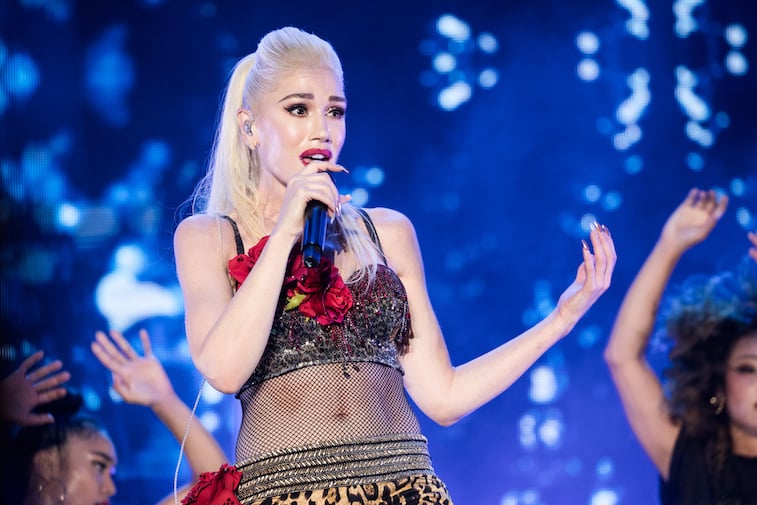 How many times has Gwen Stefani been married?
Gwen Stefani has been married one time. She met her former husband, Gavin Rossdale when they were both on tour with the Goo Goo Dolls back in 1995. In an interview, Gavin had once admitted that during the tour, he had thrown "a party in New Orleans just as an excuse to hang out with her."
From that point on, the two were known as one of the hottest couples of the mid-90s. In 2002, after dating for over six years, the couple had officially tied the knot. During their marriage, they had three sons: Kingston, Zuma, and Apollo.
In 2015, rumors started to swirl about Gavin's infidelity. Although the couple never publicly came out and addressed the rumors, there were speculations that Gavin had been having a long-term relationship with their nanny during his 13-year marriage to Gwen.
In August 2015, the couple had made a joint announcement that they would be ending their marriage. The statement had read: "While the two of us have come to a mutual decision that we will no longer be partners in marriage, we remain partners in parenthood and are committed to jointly raising our three sons in a happy and healthy environment."
Gavin had later said in an interview that a divorce was the opposite of what he was wanting, but that he was very committed to establishing a healthy co-parenting relationship with Gwen.
Gwen finds love again
In 2014, Gwen joined the hit musical competition show, The Voice, as a full-time judge and mentor. A little over a year later, in July 2015, her fellow coach and friend, Blake Shelton announced that he had finalized his divorce from ex-wife, Miranda Lambert. One month later, Gwen and Gavin announced their divorce.
Being that Gwen and Blake were suffering from the same type of heartbreak at the same time, they found comfort in one another and helped each other get through a difficult time. After months of speculation, they had finally made their relationship official after pictures surfaced of the pair leaving a Halloween party together. 
A few weeks later, Gwen had gone on Ryan Seacrest's radio show and admitted that she thought Blake Shelton was hot.
Will there be wedding bells in the future for Gwen Stefani?
Gwen and Blake have now been dating for about three years. He seems to get along great with her kids and the two seem more and more in love with each passing day. So, why have they not gotten married yet? According to Elite Daily, there are few things that Blake and Gwen have to take care of before they can say "I do" to each other.
One of those things being that Gwen has to get her divorce recognized through the Catholic church before she can marry Blake. According to a source close to Gwen, the officials of the Catholic church have to recognize her annulment from Gavin before the church will recognize her marriage to Blake.
The source also said that Blake is very supportive of Gwen's religious beliefs and he is "willing to wait" however long Gwen needs him to before getting married.