How Many Times Has Harrison Ford Been Married? Who Is He With Now?
Harrison Ford has been married and divorced more times than you might realize. Here are the women he has been with and who he's with now.
Born on July 13, 1942 in Chicago, Illinois, Harrison Ford has cemented himself in the minds of movie goers as the ultimate "tough guy." His roles in actor movies are the things of legends, and his illustrious multi-decade career has made him Hollywood royalty.
Although his acting career has slowed down now that he is nearing 80 years old, Ford's roles will never be forgotten. His best known roles include Hans Solo in the original Star Wars movies, and the title character in the Indiana Jones adventure series.
While Harrison Ford has had great success as an actor (including five top-grossing films), he hasn't been as successful in his relationships. His romantic past includes marriages, divorces, and infidelities. Fans can't help but wonder how many times has Harrison Ford been married? Is he with anyone now? If he is currently seeing someone, who is he with? Here's what we know.
Mary Marquardt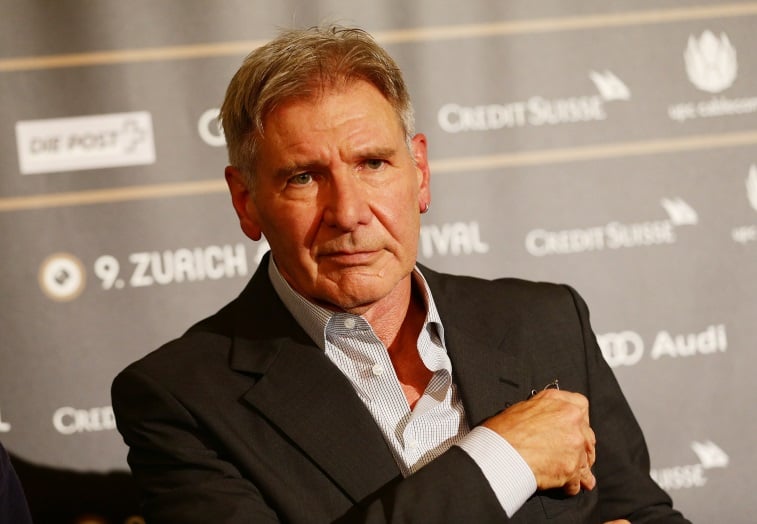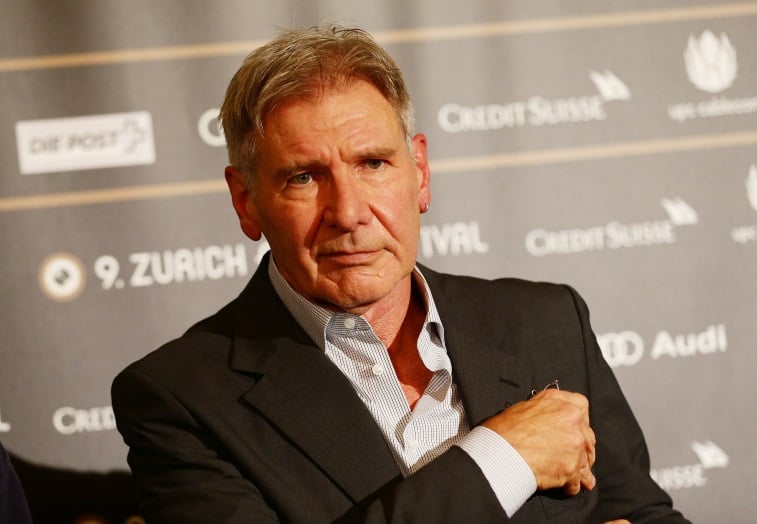 Harrison Ford was married to his first wife, Mary Marquardt, from 1964 until 1979. The two were college sweethearts, and had two sons together. Benjamin was born March 26, 1967 and Willard was born May 14, 1969.
Besides the fact they met in college, not much is known about Ford's first wife. It is known that a brief love affair with actress Carrie Fischer (best known as Princess Leia in Star Wars) probably contributed to the two divorcing in 1979 after 15 years together.
Melissa Mathison
Harrison Ford's second marriage was to famous American screenwriter, Melissa Mathison. She is best known for writing the scripts for the beloved 1990's children films E.T. The Extra Terrestrial and The Indian in The Cupboard. The couple have two children together. Malcolm was born on March 10, 1987, and Georgia was born June 30, 1990.
The couple's son, Malcolm, decided to not pursue acting like his famous father but has instead pursued music. Georgia, on the other hand, is an actress. She has appeared in the movies American Milkshake, True Story, and The Visitor.
The two married in 1983 after meeting on the set of Apocalypse Now. Mathison filed for divorce in 2001, stating that Ford was "partying with other women." It took three years for the divorce to be finalized because there was no pre-nup. Mathison walked away with around $85 million in the settlement. Unfortunately, Mathison passed away on November 4, 2015 from cancer. Her final film, The BFG, was dedicated to her memory.
Minnie Driver
Between his second and third marriages, Harrison Ford had a brief relationship with actress Minnie Driver. She is best known for her role in Good Will Hunting. Not many details are available are the two's relationship, but it is known that the two dated briefly in 2001. Minnie Driver was nearly three decades younger than Harrison Ford, and this may have contributed to how short their relationship was.
Calista Flockhart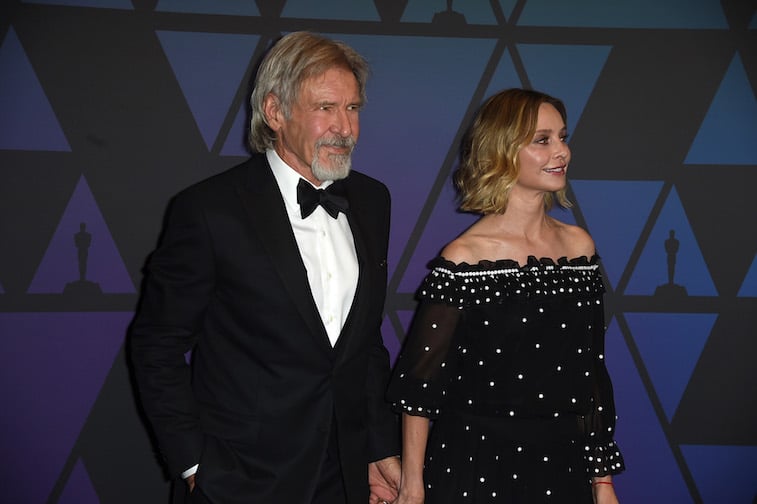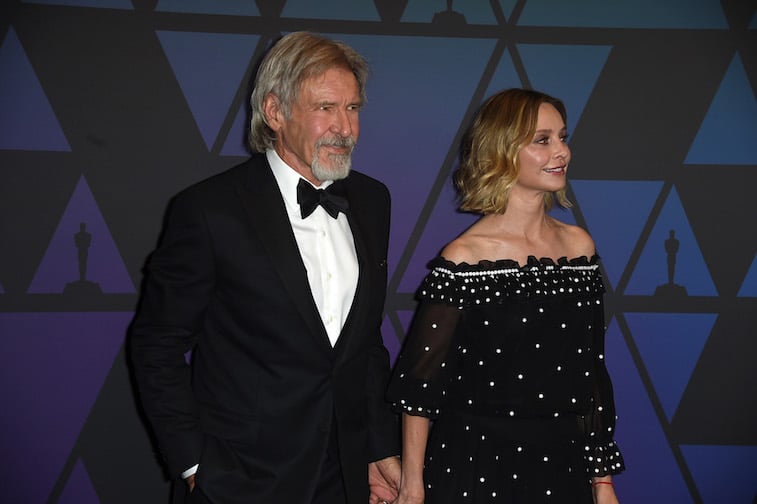 Harrison Ford's most recent relationship is also his current one. He has been with actress Calista Flockhart since 2002. She is an actress best known for her work on Ally McBeal and Supergirl. The two met at the 2002 Golden Globe Awards.
Flockhart and Ford dated for just over seven years before he popped the question over a romantic Valentine's Day vacation in 2009. The two married the following year in a very relaxed, casual wedding – there was no major black tie event as is common with big name celebrities.
Calista Flockhart has one son, Liam, through adoption, who was born on January 11, 2001. He was adopted shortly before Flockhart and Ford began their relationship, but Ford has raised Liam for most of his life.