How Many Times Has Hilary Duff Been Married?
For Millennials, Hilary Duff is an important pop culture icon making up another golden era of Disney. Yes, it's hard to believe Millennials are starting to age themselves, but the oldest ones would have been teens when Duff was doing Lizzie McGuire on the Disney Channel.
This demographic would be in their mid-30s now or older, making them age fast right along with Duff herself.
Latter was once considered a straight-laced star in Hollywood before moving into more adult shows like the current Younger on TV Land (soon Paramount Network). Along the way, Duff has had some interesting personal relationships, including one failed marriage not ending acrimoniously.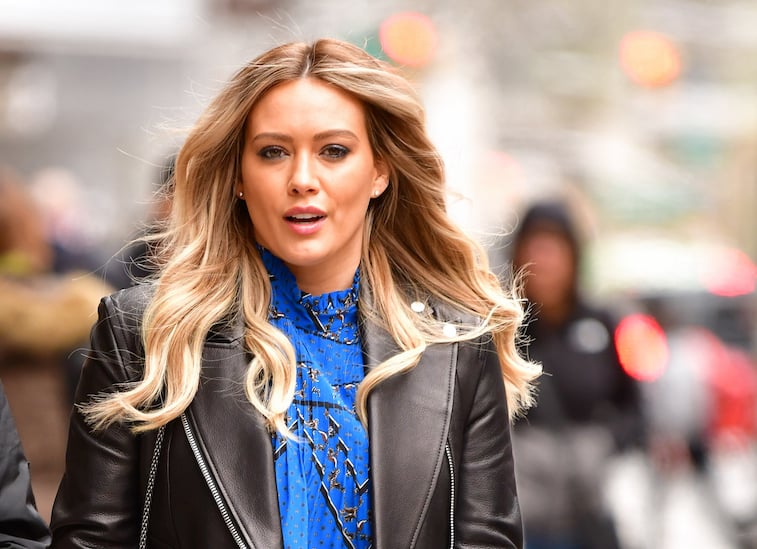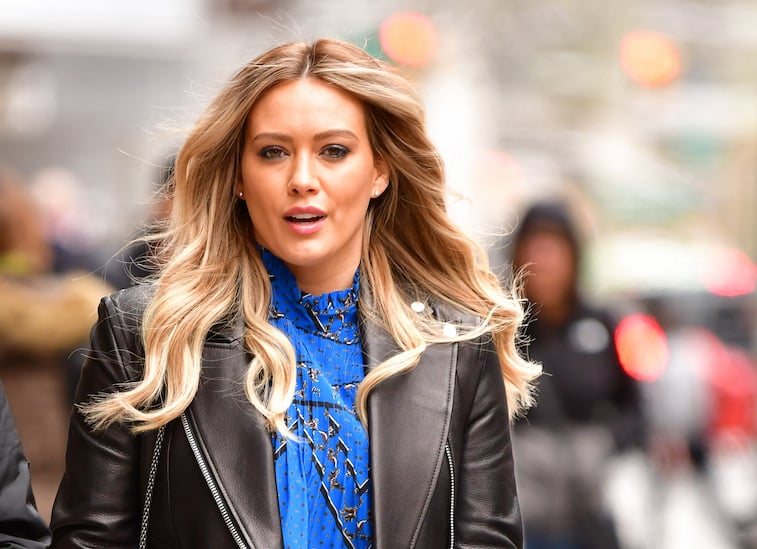 Teens followed Hilary's dating life closely in the mid 2000s
The earliest boyfriend Duff had during her Lizzie McGuire years was pop star Aaron Carter. Many might remember the supposed romantic triangle going on with Carter being pulled between Duff and Lindsay Lohan.
While this left some bad blood between Duff and Lohan, many fans thought Carter wasn't worth the trouble.
Duff clearly despised the chaos and broke up with Carter by 2004. She spent the better part of a year single, or so fans thought. As with many teen stars then, the usual response was that she simply didn't have time to date anybody and preferred the single life.
Little did fans know she was starting a secret relationship with Joel Madden of the alt rock group Good Charlotte. Only paparazzi photos scoped this out by the beginning of 2005, including later confirmation by Duff's mom. Considering Hilary was about 17 and Madden was 25, the Disney persona was starting to wear thin.
Marriage to Mike Comrie by 2010
Some fans thought Duff and Madden would marry, though they broke up by 2007, seemingly destroying the notion major age gaps can still work in Hollywood. Duff soon started dating someone almost the same age as Madden: NHL star Mike Comrie.
It took three years before becoming serious, leading to marriage in 2010. A son, Luca, was born in early 2012, making Duff a mom by her mid-20s. Everything seemed overly perfect until Duff announced a split with Comrie in 2014.
What made this breakup so unusual was how amicable it was, even to this day. Both still manage to get along as friends, no doubt out of necessity for peaceful joint custody of their son.
You could call this a textbook way to properly handle a failed marriage. Duff wasn't completely done with new relationships, however, despite a two-year break.
From Jason Walsh to Matthew Koma
Sure, being involved with a personal trainer also sounds like a cliche in a Hollywood relationship. And, yet, Duff managed to do this with trainer to the stars Jason Walsh for a brief time. They looked serious for a while until it seemed Hilary was just having fun going back to dating life again.
She eventually ended up dating singer/record producer Matthew Koma who was exactly Duff's age. While you can argue it was a little like a repeat of Joel Madden, they've mostly made it work, outside of three prior breakups.
Once Hilary became pregnant with Koma's child in 2018, her life trajectory changed. Hilary finally gave birth to a girl (Banks Violet) in October while agreeing to marry Koma. Her home water birth looked like a typical Hollywood trend, despite supposedly making birth less painful.
Will the engagement with Koma last?
With common law marriages so typical in Hollywood, we have to wonder if Hilary's next marriage will just stay as it is. Considering she and Koma have broken up several times, being married might officially complicate things.
Thanks to Duff's career going well and now having two children in her life, she could probably be happy forever as things stand. As long as Hollywood relationships are continuously inevitable, the idea of dealing with the legalities of marriage may soon go asunder.