How Many Times Has Kris Jenner Been Married?
Everyone loves a good Kardashian romance. For some reason, we can't stop watching the fabulous family, through all of their relationships — both successful and failed.
But what about the family matriarch, Kris Jenner? Here's a breakdown of all the Kris Jenner relationships we know about.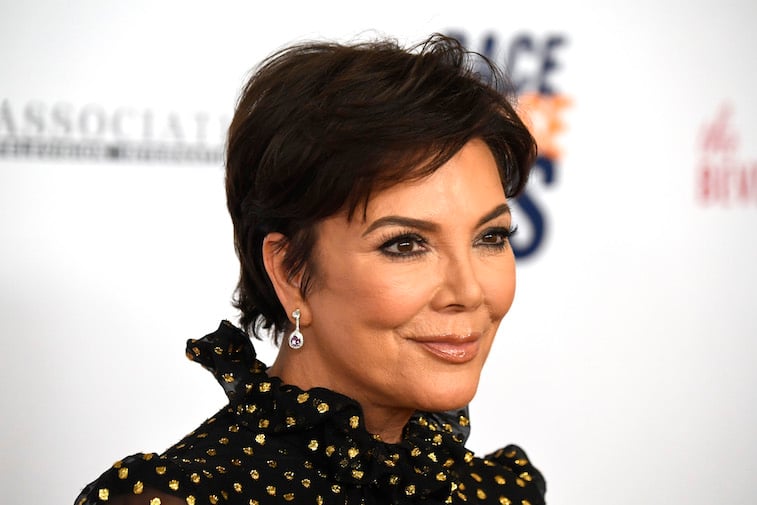 Cesar Sanudo
Jenner was only 17 years old when she dated 28-year-old, professional golfer Cesar Sanudo. She met Sanudo at a golf tournament in Hawaii, but things didn't work out for long.
They broke up when Sanudo returned home to find her in bed with another man (hint — it was Robert Kardashian!).
Robert Kardashian
This match made in reality-star heaven met in 1973 at the Del Mar racetrack in California. Robert Kardashian fell hard for still 17-year-old Jenner. With her wide-brimmed white hat, Kardashian thought Jenner looked like a young Natalie Wood.
The pair were married and moved to Beverly Hills, where they had four children: Kourtney, Kim, Khloe, and Robert Jr.
The marriage lasted 13 years before Jenner was caught having an affair. The transgression ended their marriage. Jenner once told Harper's Bazaar that her divorce from Kardashian was her life's biggest regret. "I had a wonderful, beautiful life with Robert. He was just an amazing man."
Todd Waterman
A handsome professional soccer player, Todd Waterman is the man Jenner had an affair with, which broke up her marriage to Kardashian.
Supposedly, Waterman saw a photo of her at a mutual friend's house and asked to be introduced. Their affair was on-again-off-again for about two years until Kardashian found out and they ended things for good.
Bruce (Caitlyn) Jenner
Just before her divorce was finalized, Jenner went on a blind date with Olympic gold medalist Bruce Jenner (later known as Caitlyn Jenner). After only a few months of dating, the pair fell in love and married in 1991.
Together they added Kendall and Kylie to their family. They became reality TV stars when Keeping Up with the Kardashians hit airways in 2007, and America fell in love with the family.
By 2013 the marriage began to fall apart, and they filed for divorce, citing irreconcilable differences.
A short time later, Bruce made his debut as Caitlyn, which Kris later called "the most passive-aggressive thing."
Although Caitlyn claims Kris knew all about her gender issues, Kris says she had no idea. She told Vanity Fair, "Why would you want to be married and have kids if this is what you wanted since you were a little boy? Why would you not explain this all to me?"
Although the pair were on good terms shortly after their divorce, the hurt and confusion caused by Jenner's transition has put a strain on their relationship.
Corey Gamble
Jenner met her current love in Spain, at designer Riccardo Tisci's 40th birthday party. Corey Gamble noticed Jenner "in a nice a** dress," and decided to approach her.
Even with a 29-year age difference, the couple seems to be getting on very well. Gamble has become a regular on Keeping Up with the Kardashians, and although Jenner's daughters were a little concerned at first, they seem to have accepted him.
Don't expect wedding bells anytime in the future, though. Although there were engagement rumors back in 2017, Jenner has since denied wanting to try marriage again.
She told Ellen DeGeneres, "I've done that twice and it didn't work out so well, so I don't know. As long as things are going well, why ruffle it up?"
Gamble seems to feel the same way. When Khloe grilled him about his intentions on an episode of Keeping Up with the Kardashians, she asked him if he wanted to get married. Gamble's answer was, "I don't think love is measured by that piece of paper because I know people that are not married that are strong as hell."
How many times has Kris Jenner been married?
Although Jenner has had several relationships, she's only been married twice, and it seems she'd like to keep it that way.
However, it appears that after multiple relationship problems, she finally seems happy with Gamble. The pair have been together since 2014, which makes five years. Here's to hoping Jenner and Gamble have a long and happy future.