How Many Times Has Marilyn Manson Been Married?
Shock rocker Marilyn Manson's name has been in the news recently after allegations of abuse were made against him by his ex Evan Rachel Wood and four other women.
The "Sweet Dreams (Are Made of This)" artist has released a statement via Instagram denying the accusations and calling the claims "horrible distortions of reality." But his past relationships are now making headlines. Here are some of the famous women the musician dated, what they said about breaking up with him, and how many times Manson has been married.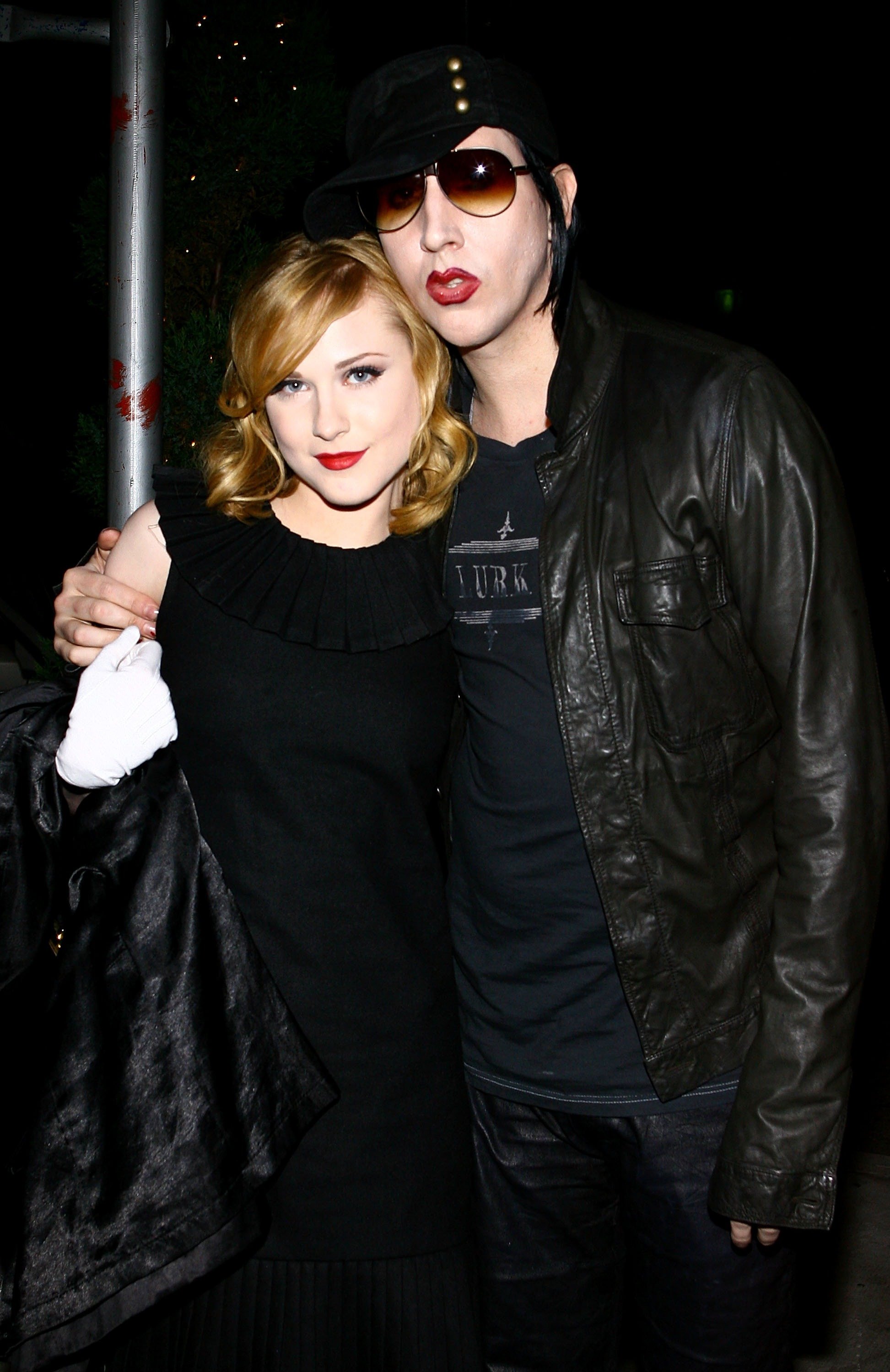 Marilyn Manson's famous ex-girlfriends
One of Manson's most high-profile relationships was with Charmed star Rose McGowan.
The two began dating in 1999 but called it quits in 2001 after becoming engaged and giving fans some memorable red carpet appearances together. Following their breakup, McGowan said that one of the reasons they ended things is because they were on very different paths in life.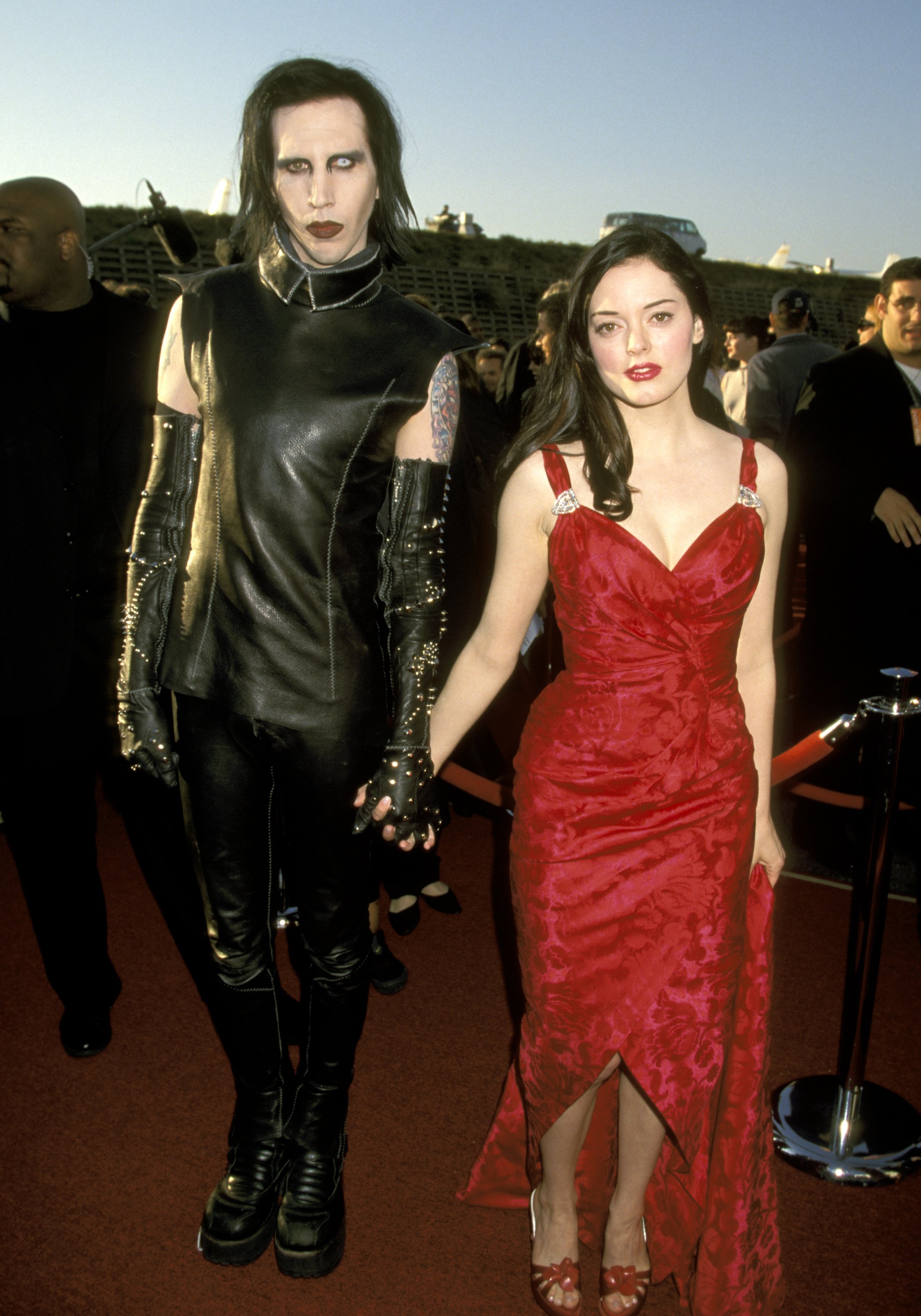 Manson also had a relationship with another well-known actor. In early 2007 when he was 36, the singer began seeing Wood. The Westworld star was 18 at the time. They were on-and-off for a few years and briefly engaged in 2010. Wood has said in the past that she had an abusive ex-boyfriend.
On Feb. 1, she accused Manson of grooming, manipulating, and abusing her throughout their relationship writing on Instagram:
The name of my abuser is Brian Warner, also known to the world as Marilyn Manson. He started grooming me when I was a teenager and horrifically abused me for years. I was brainwashed and manipulated into submission. I am done living in fear of retaliation, slander, or blackmail. I am here to expose this dangerous man and call out the many industries that have enabled him before he ruins any more lives. I stand with the many victims who will no longer be silent.
McGowan later tweeted a message of support for Wood and the other women that alleged abuse against Manson.
Who Manson was married to and who he's with now
Manson has been married twice.
His first wife is burlesque star Dita Von Teese. The former pair got engaged in 2004 and said "I do" in 2005. But the marriage came to an end two years later. There were reports that Wood had something to do with their breakup. Tesse wouldn't comment on that but she did open up a bit about their split and her decision to leave.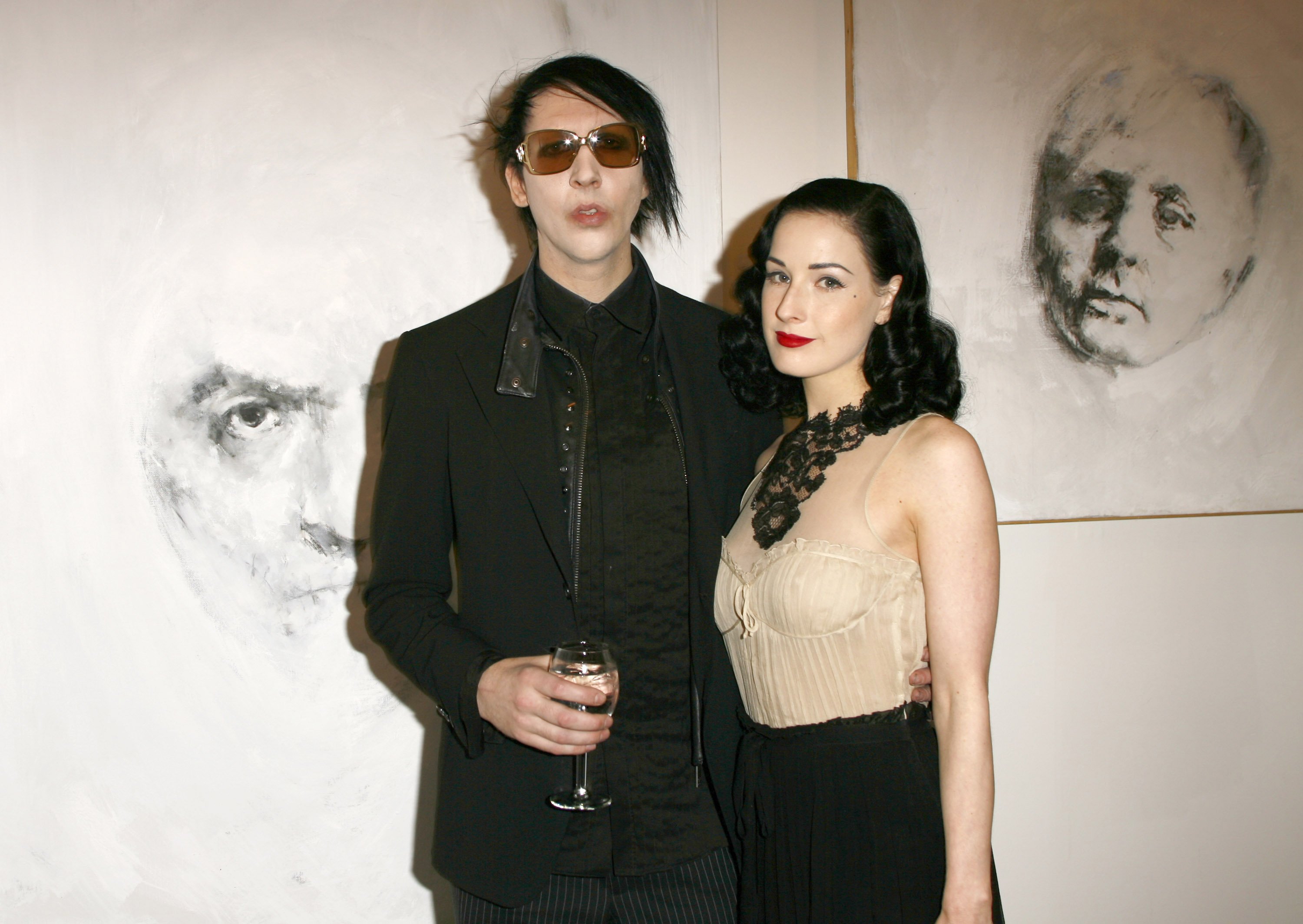 "Let's just say that it must have been something pretty bad for me to move out of the house after six years together and to pack up my stuff on Christmas Eve," she told Harper's Bazaar. "I loved him, and this was the most painful thing I have ever had to go through. It's been really difficult. 
"It's not what I expected when I got married, and I felt like I'd found the man of my dreams. But sometimes things change overnight, and you have to make a choice as to whether you're going to respect yourself and say, 'I'm not going to accept this. This is not okay.' I'm not the first woman, or the last, to go through what I'm going through. I just keep reminding myself of that."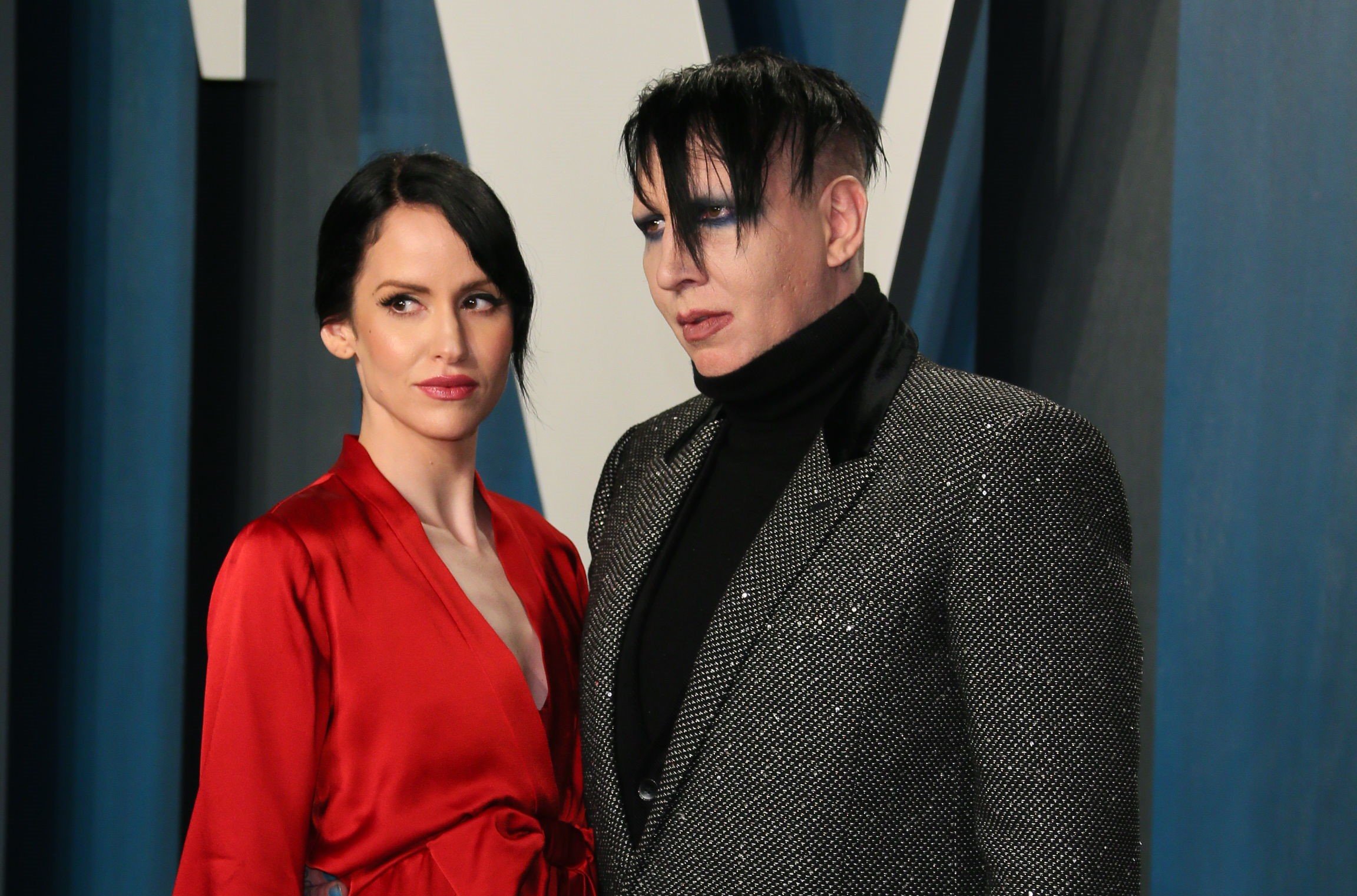 In 2020, Manson wed photographer Lindsay Usich who he has been dating since 2012.
How to get help: In the U.S., call the National Domestic Violence Hotline at 1-800-799-7233 (SAFE)