How Many Times Has Nicolas Cage Been Married?
Nicolas Cage (born Nicolas Coppola) is the nephew of famed director, Francis Ford Coppola, who has gone on to create a legendary list of acting credits to his name. Just a scant few of his most famous roles include his appearances in the films Face/Off, National Treasure, Fast Times at Ridgemont High, Ghost Rider, and Con Air.
Cage, however, has not always made the best decisions. Not only did he end up lowering his net worth to a meager $25 million from $150 million in a single decade, but he's had some relationship issues, too. Now, word on the street is that Nicolas Cage could be getting married again … but how many times has Nicolas Cage been married already, and who is his new fiance? Here's what we know.
How many times has Nicolas Cage been married?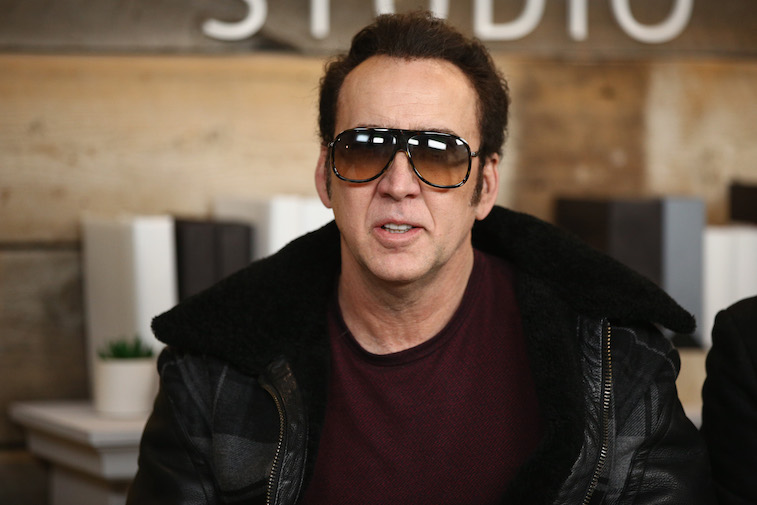 Nicolas Cage has been married a total of three times as of right now. It appears that number will soon rise to four. E! News has stated that they've seen court documents stating that Nicolas Cage has applied for his fourth marriage license – this time in the state of Nevada.
Who were his previous marriages to?
Nicolas Cage proposed to his first wife, Patricia Arquette, just hours after meeting her. She declined, but decided to test his mettle by sending him on an incredibly insane scavenger hunt to get a list of things for her before she accepted. Yes, Princess Bride style. After a mishap and meltdown at an airport in Mexico, the two split.
They obviously reunited in the future, and ended up getting married in 1995 in a very odd wedding ceremony that apparently included a raft of otters as witnesses. The marriage didn't last, however, and separated in early 1996. The divorce became official in 2000.
His second marriage was a short-lived but hot and heavy love affair with Lisa Marie Presley, daughter of famed Elvis Presley. In fact, the love Cage had for his second wife's father's music apparently had something to do with why the two met up to begin with. They had an on-again, off-again relationship for two years before marrying in 2002. They divorced not long after, in 2004.
Nicolas Cage's third marriage was to Alice Kim – who just happened to be a fan of his, prior to pursuing an acting career of her own. The couple share a twenty year age difference. Cage and Kim married in 2004 after dating for only two months. They remained married for eleven years, but divorced in 2016.
Does Nicolas Cage have any children?
Yes. Nicolas Cage has two sons. His oldest son, Weston Cage Coppola, comes from a previous girlfriend (not wife), Christina Fulton. Weston is 28 years old and has decided to pursue a career in acting like his famous parents. Cage's younger son, Kal-El Coppola Cage, is thirteen old. Kal-El is from Cage's third marriage, with Alice Kim.
Who might be his fourth wife?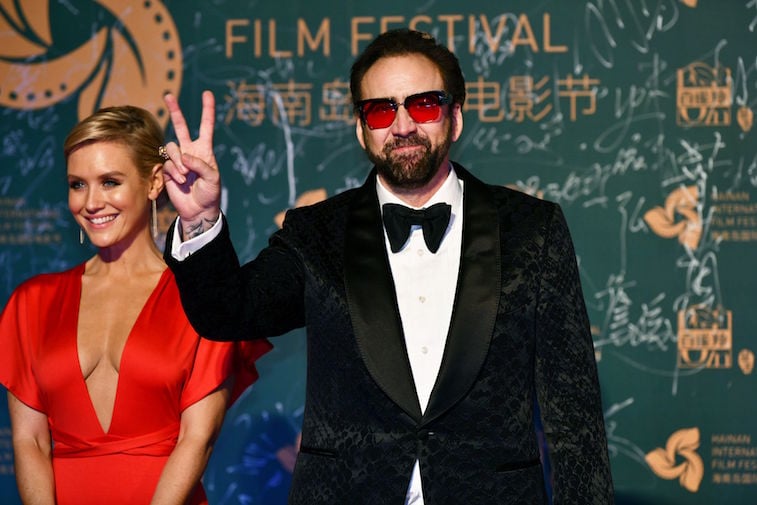 Sources have stated that Nicolas Cage recently applied for a marriage license with his girlfriend of less than a year, makeup artist Erika Koike. Koike is significantly younger than her actor boyfriend, although sources do not seem to know her exact age. The marriage document was filed in Clark County, Nevada. Although there is no definitive word on whether the couple have set a wedding date, the marriage certificate will be valid for one year after it is approved.
Nicolas Cage has an affinity for large, lavish ceremonies that allow him to show off his eccentricity. Whether or not he will follow this trend in his fourth marriage is yet to be seen, but considering how quite the couple have kept their relationship it would not be entirely strange should they marry in a small, simple ceremony.