How Many Times Has 'Selling Sunset' Star Mary Fitzgerald Been Married?
Mary Fitzgerald, of Selling Sunset fame, sells lavish homes to the rich and famous, stars in a reality show, and maintains an interesting personal life. The 39-year-old licensed realtor works for the renowned real-estate agency, the Oppenheim Group. Fitzgerald became a licensed real estate agent in 2008 and joined the Oppenheim Group in 2015. Selling lavish properties in the Los Angeles area seems to be Fitzgerald's specialty; she may likely earn more than $1 million in commissions.
The Netflix original series, Selling Sunset, follows the owner and founder of the Oppenheim Group, Jason Oppenheim, his brother and business partner, Brett, as well as their team of glamorous real-estate agents. The popular show features extravagant properties, multi-million dollar sales, and plenty of drama amongst the cast.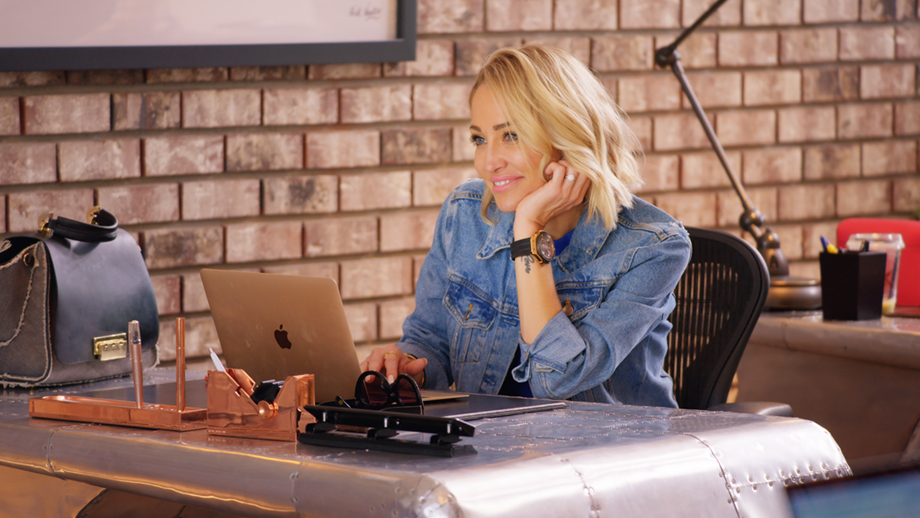 Mary Fitzgerald dated Jason Oppenheim
Fitzgerald has worked directly with Oppenheim for several years. Their relationship has not always been strictly professional. In season one of Selling Sunset, Fitzgerald and Oppenheim revealed their history as a couple and explained that even though the relationship didn't work out, they maintain a solid friendship. Oppenheim didn't divulge any details, but he said that he is the reason the relationship ended. In Season three, episode four, Fitzgerald spoke candidly about her relationship history with Oppenheim, "Jason and I have been friends for probably 15 years. We dated for maybe a year of that."
How many times has Mary Fitzgerald been married?
Fitzgerald has wed a total of three times. Her first marriage came to an end when her first husband passed away; the cause of death is not publicly known. According to Hello! Magazine, Fitzgerald provided some insight explaining why her first two marriages ended, "I've been married twice before. My first husband passed away and my second husband, it just didn't work out. It wasn't the right relationship."
During the second season, the show brought attention to Fitzgerald's current relationship with Romain Bonnet. The end of the second season of Selling Sunset featured Fitzgerald's French-themed wedding to Bonnet. Fans delighted in seeing the two love birds exchange nuptials.
Wedding drama on 'Selling Sunset'
It recently became known that the whole wedding was a hoax, and the couple actually married before the series even began filming. Super-fan and celebrity, Chrissy Teigen, recently chimed in with her opinion about the fake wedding between Fitzgerald and Bonnet, "lol god dammit nothing will stop me from watching this." Fitzgerald recently confirmed that she and Bonnet were legally married before they filmed their wedding. However, Fitzgerald and Bonnet kept the civil union private and didn't consider it a real marriage until they performed the extravagant wedding ceremony on Selling Sunset.
Aside from the wedding drama hoax, many Selling Sunset viewers are skeptical about whether the women on the show are genuinely realtors for the prominent Oppenheim Group. The show features a lot of personal life drama for the cast members, leading some viewers to believe that the show is more of a dating show than a real-estate show. Even though some viewers doubt the show's authenticity, Oppenheim insists that all the cast members are licensed real estate agents.
The dating and personal aspects of the show appear to be effective at capturing the attention of the audience; Selling Sunset is one of the most popular shows on Netflix. Fitzgerald's dating history and current marriage provide viewers with a glimpse into the star's interesting personal life. The Netflix original, Selling Sunset is currently in its third season; all three seasons are available on Netflix.