How Many Times Have Ryan Seacrest and Shayna Taylor Broken Up?
Ryan Seacrest is a popular TV and radio host who has been a recognizable face in show business for almost two decades. Given how famous he is, it is not surprising Seacrest's personal life attracts a lot of attention as well.
In the past few years, he has been known for dating model Shayna Taylor. The two of them recently broke up, but this was not the first time Seacrest and Taylor parted ways. In fact, they had an on-and-off relationship that included more than one "off" moments.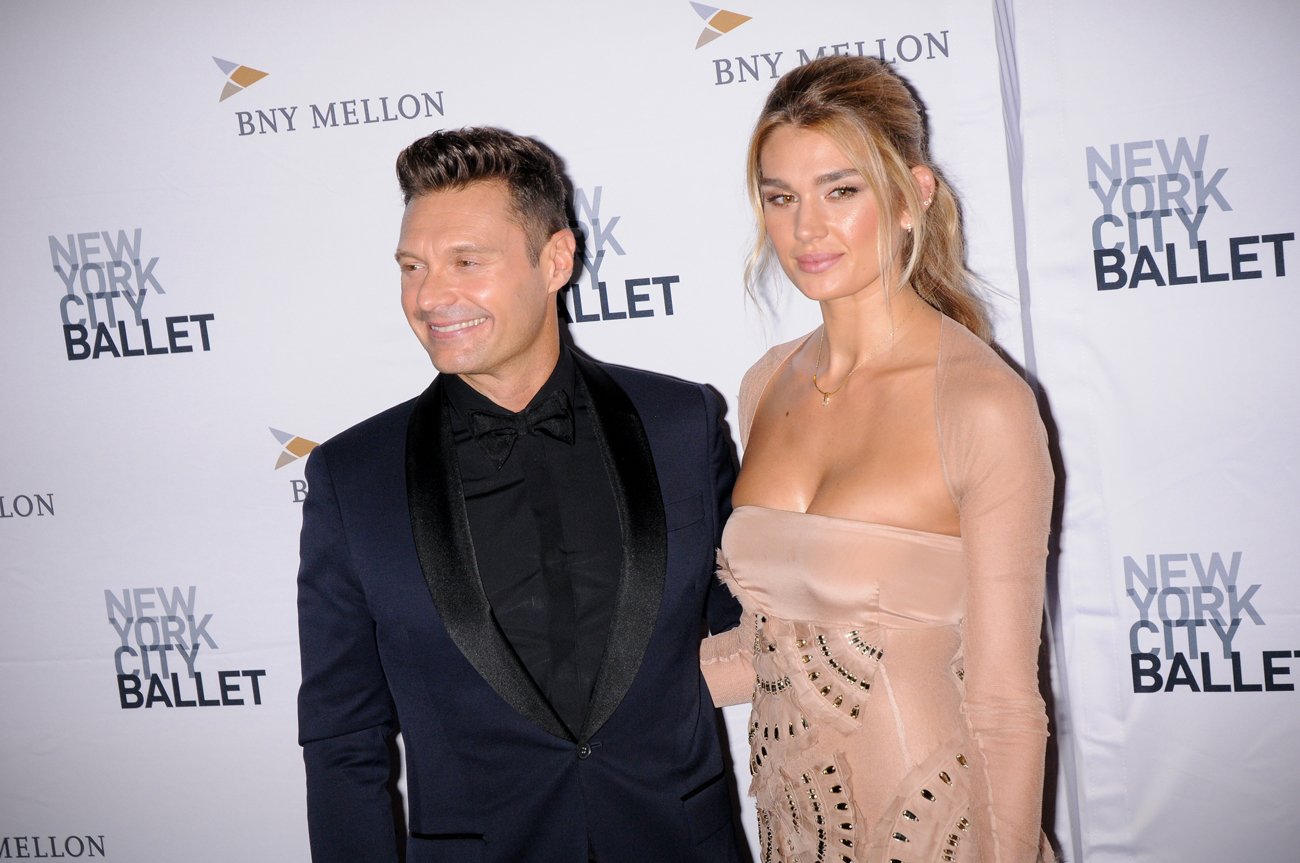 When did Ryan Seacrest and Shayna Taylor start dating?
Seacrest and Taylor first met in 2013 after Seacrest split from his ex-girlfriend, Julianne Hough. The two of them began dating some time afterwards.
Seacrest and Taylor took their relationship to the next level in 2017 by moving in together. There were also talks about a possible marriage in the near future, but Seacrest and Taylor never made it to the altar.
On June 29, People reported the couple had broken up, with an insider assuring fans they would "remain good friends" and "each other's biggest supporters."
How many times have Seacrest and Taylor broken up?
Seacrest and Taylor actually broke up three times in their relationship, including the most recent breakup.
Their first breakup was reportedly in 2014 about a year after they started dating.
Their second breakup came in 2019. When Seacrest and Taylor parted ways then, there were multiple reports that the reason behind the split was their incompatible life goals.
"After three years together, Shayna wanted more out of the relationship. It felt like the natural next step for her," a source told People. "She was ready to get married, but Ryan wasn't there yet."
A few months after the split, Seacrest and Taylor were spotted vacationing together, and fans could see that the couple was back together.
In May 2020, Seacrest shared on Live with Ryan and Kelly that he and Taylor had been together three times already. He shared: "I just want to say, happy third anniversary to Shayna. It is our third time together. So we've gotten together, broken up, gotten together, broken up. This is number three of being together. So we're celebrating as well."
However, their romance did not last for long. Seacrest and Taylor broke up again in June.
Could Seacrest and Taylor get back together again?
At this point, it's not clear whether or not Seacrest and Taylor could revive their relationship once more. They could become another on-and-off Hollywood couple, or this could be a break up that decided their fate for good.
It is important to note that many psychologists agree on-and-off relationships often indicate incompatibilities and/or unresolved issues, according to Psychology Today. The pattern of breaking up and making up can also be toxic for one's mental state. In order for an on-and-off relationship to work out, researchers say both partners need to be willing to communicate and make the necessary changes to sustain their romance.