How Many Times Have 'Queenpins' Stars Kristen Bell and Kirby Howell-Baptiste Worked Together?
Actors Kristen Bell and Kirby Howell-Baptiste have worked together on TV multiple times. Learn more about their first film project and more.
Actor Kristen Bell has announced a new project that will reunite her with a past co-star, Kirby Howell-Baptiste. Just how many times have the two worked together? Read on to learn more about their upcoming film, Queenpins, and their previous on-screen experiences as a duo.
Kristen Bell and Kirby Howell-Baptiste will star in 'Queenpins'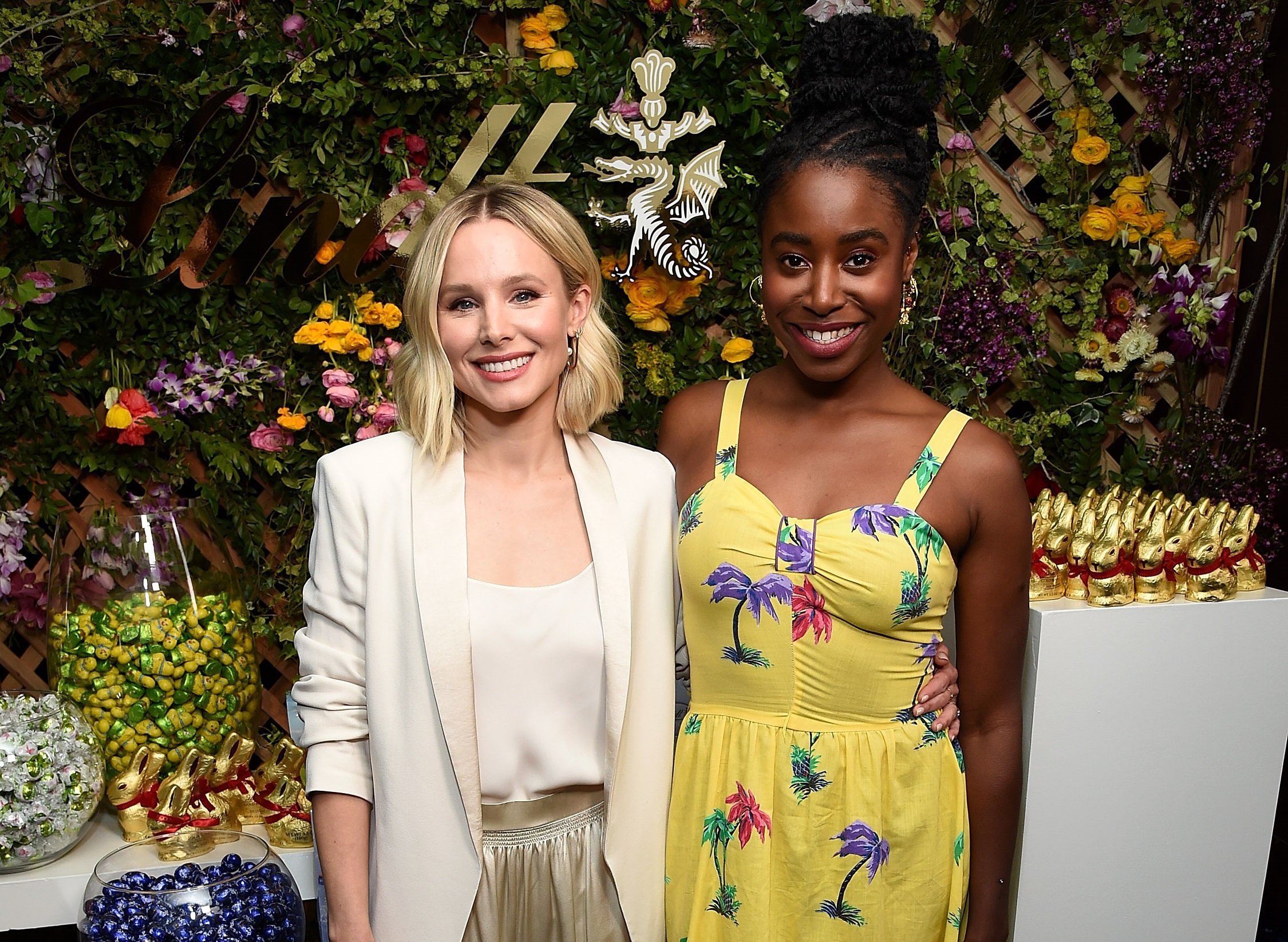 On September 8, 2020, Deadline announced that STXFilms (Hustlers, 21 Bridges) had acquired the rights to a new film starring Bell and Howell-Baptiste, titled Queenpins. Leslie Jones was initially set to star opposite Bell in the comedy, which is based on a true story.
According to the publication, the film "centers on a suburban housewife who is fed up with being dismissed and overlooked by her husband and society. She decides to take back control of her life by starting an illegal coupon club." In addition to Howell-Baptiste and Bell, Vince Vaughn and Paul Walter Hauser are attached to the project.
The actors celebrated their on-screen reunion
Both actors have been doing very well in their careers as of late. Howell-Baptiste stars in the CBS All Access series Why Women Kill, while Bell is set to reprise her voice role as the titular narrator in the upcoming HBO Max show Gossip Girl. But they're especially excited to team up for this new film.
"I could not be happier to be working with my lovely friend @kirbyhowellbaptiste again," wrote Bell on Instagram. "This ones gonna be GOOD!" Howell-Baptiste shared the headline as well, writing in her caption, "Me and my dream girl @kristenanniebell are working together once again to bring you this incredible story."
They have worked together on 3 TV shows
Bell and Howell-Baptiste have "great chemistry" on-screen, according to Adam Fogelson, chairman of the STXfilms Motion Picture Group, as quoted in the Deadline article. This has been proven multiple times over, as the actors have worked opposite one another on three different series.
First, Howell-Baptise guest-starred in an episode of House of Lies, as a headhunter Bell's character, Jeannie, works with. Then, Howell-Baptiste started recurring on Bell's next series, The Good Place. Around this same time, fans saw her on the Veronica Mars revival miniseries on Hulu.
Why Bell is especially suited to her 'Queenpins' role
Speaking of previous gigs, Bell's character on The Good Place has some things in common with this new role she's taken on. Bell portrayed Eleanor Shellstrop, a woman from Arizona with questionable morals. During her time on Earth, Eleanor ran scams and wasn't opposed to stealing or tricking others into getting what she wanted.
In Queenpins, Bell will once again play a woman from the southern state. According to a 2019 Deadline article on the film, she and Howell-Baptise portray "Phoenix housewives who create a scheme to counterfeit coupons and soon are sitting stop a $40 million coupon cartel." The real story was originally reported in 2012.