How Many Times Did Uncle Jesse Sing 'Forever' by the Beach Boys on 'Full House?'
It feels like he's been singing this song forever. In fact, it's thanks to this Beach Boys song that Uncle Jesse was so popular in Japan. 
Here are all the times The Beach Boys appeared on Full House, as well as all of the times Uncle Jesse performed their song, "Forever."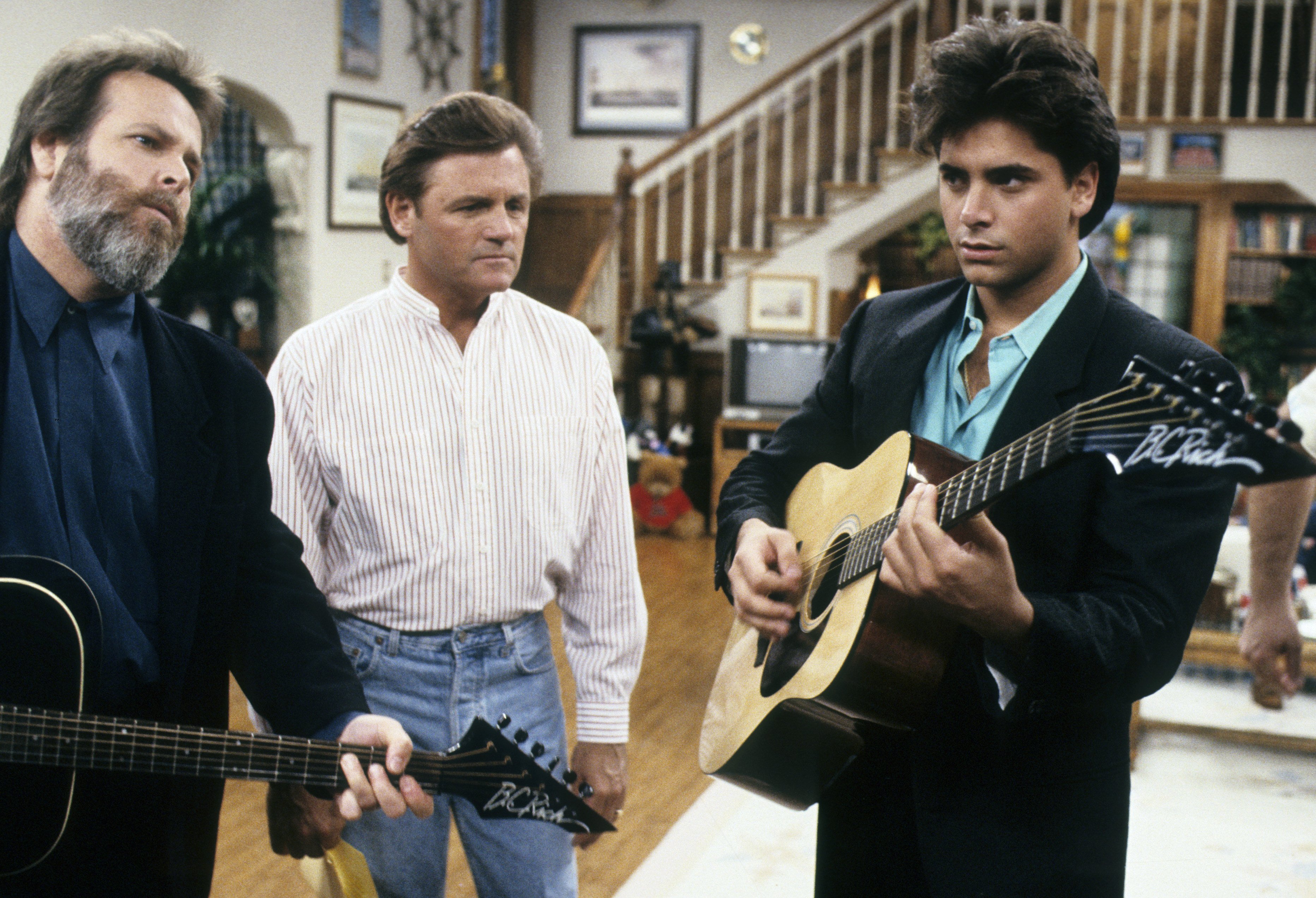 'The Wedding: Part 2'
During this season 4 episode, Uncle Jesse and Rebecca finally get married after a skydiving and tomato incident. It's thanks to a bus from a local choir that they make it to the chapel with the choir even joining Uncle Jesse in this version of the Beach Boys' song. 
'Captain Video: Part 1' and 'Captain Video: Part 2'
After jamming out with Mike Love and Bruce Johnston, Uncle Jesse gets permission to record his own version of "Forever." After receiving a record deal, Uncle Jesse is asked to change his sound and his image. 
Instead of Jesse, he becomes "Jess Man" and has to learn choreography for a new version of this cover. He eventually tells this new company that they earlier do the video his way or he quits. 
Thanks to a generous offer from a small company, (AKA Michelle,) they reach an agreement and Uncle Jesse features his twins and the Rippers during the official music video for "Forever." (Of course, the song then makes it to the Hot 100 and becomes a No. 1 hit in Japan.)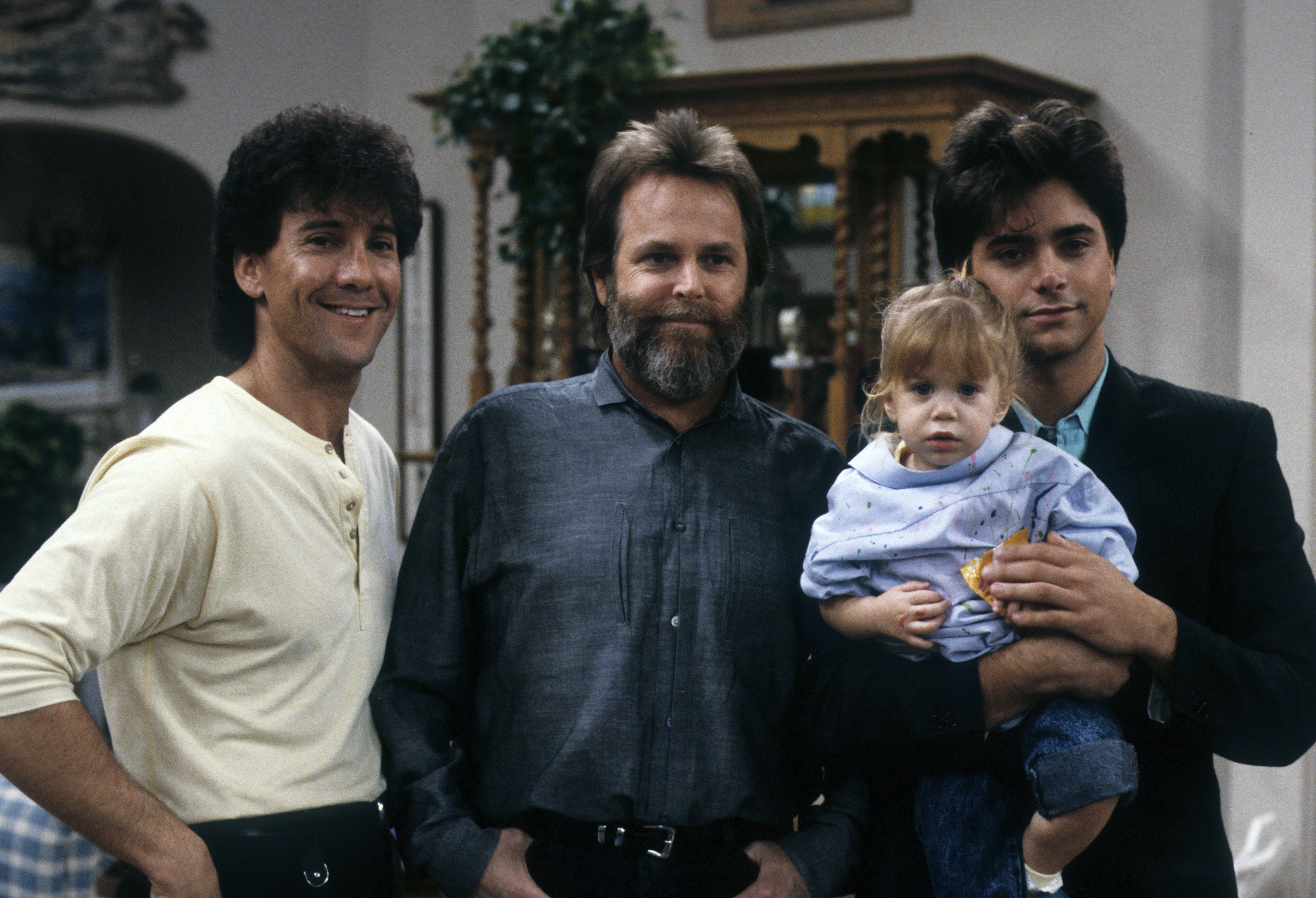 The Beach Boys appeared on a few episodes of 'Full House'
This group first met the Tanner family during season 2 of the series. Thanks to DJ winning a contest, this band first makes an appearance on the sitcom with the episode "Beach Boy Bingo." All of the Tanners are invited to perform on stage with them, singing along to "Kokomo" and "Babara Ann."
During the "Our Very First Telethon" episode, Danny Tanner hosts the event alongside his family. The problem is he falls asleep and they're running out of acts. It's the Beach Boys to the rescue, with Mike Love coming in to perform "True to Your School."
Uncle Jesse sang the song again during 'Fuller House'
He says he's been singing "Forever" forever, but in 2016, after a push from D.J. Stephanie, Jesse and the Rippers reunite for one more performance of this iconic song. The song went out to Rebecca, with the two of them being married for 28 years on the spinoff series. 
When Uncle Jesse returned for Fuller House, the Gibblers even made reference to how often the song played. In Episode 10, Kimmy says that not only were the Tanners "driving cars through the kitchen [and] terrorizing our pet ostrich, [but] some guy [was] constantly singing the song 'Forever.' That's pretty weird."
Fans can watch episodes of Fuller House, featuring John Stamos as Uncle Jesse, on Netflix. Episodes of the original sitcom, Full House, are available for streaming on Hulu.