How Marvin Gaye Pissed Off Diana Ross When Recording Their Duets Album
Diana Ross had one pet peeve with Marvin Gaye when they recorded together.
Motown birthed a wealth of music legends including Marvin Gaye, the Supremes, and the Jackson 5.
Diana Ross notably rose to fame as part of the Supremes, eventually carving out a persona as the lead singer before venturing out as a solo artist. In 1970, she left the group that catapulted her to fame and embarked on a career that included singing and acting.
Ross and Gaye enjoyed immense popularity in the early '70s and before long, Motown boss Berry Gordy put them together for a special musical project. But behind the scenes, Ross didn't take too kindly something Gaye did.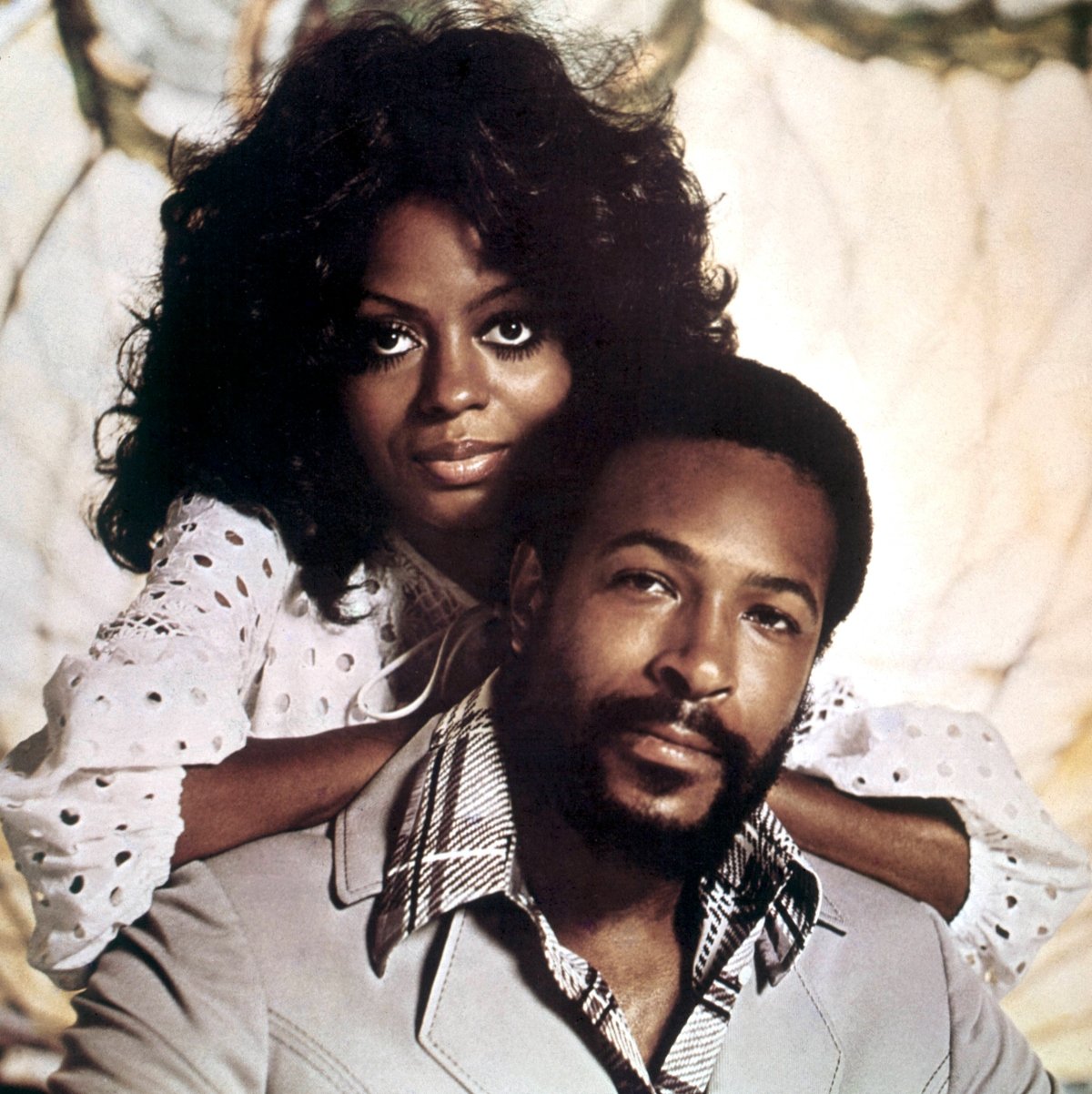 Marvin Gaye and Diana Ross recorded a duets album
As two of Motown's most beloved acts, it seemed inevitable that both singers would team up for at least one song. The label struck gold twice with "Ain't No Mountain High Enough" when Gaye and Tammi Terrell released it in 1967 and then again with Diana Ross' cover of the song in 1970.
Following the success of Gaye's What's Going On album and Ross' single, Gordy thought it'd be an opportune time for the pair to record a duets project.
It took two years for them to complete it, but Motown released Diana & Marvin in 1973. The two stars hit a few bumps in the road during the process including a little spat over one of Gaye's habits.
Ross threw grapes at Gordy over Gaye's behavior
During the first recording session for Diana & Marvin, people were nervous about getting both singers together. Additionally, Gaye was still grieving Terrell's death when he and Ross began the duets album.
According to the book, Diana Ross: A Biography by J. Randy Taraborrelli, it was common for Gaye to smoke weed in the studio. Everyone at Motown knew it.
Ross unsuccessfully tried to convince Gaye to put his joint down while they worked on a cover of "Don't Knock My Love." She was pregnant with her first child (Rhonda) at the time. Producer Hal Davis said Ross was uncomfortable.
"Because she was expecting and, also, because she was sitting down, she was having trouble singing and breathing correctly. The smoke from the marijuana wasn't helping. But Marvin just told her, 'I'm sorry, baby, but I gotta have my dope or I can't sing."
That prompted Ross to say, "What kind of crap is this?" She tried to enlist Gordy's help but he didn't step in. Taraborrelli wrote that Ross became so upset she grabbed some grapes and chucked them at Gordy. She then walked out of the session.
Gaye later regretted his actions
Per Taraborrelli, Gaye spoke about giving Ross a hard time years later. He said, "During this album, she was on pins and needles. She was pregnant and her marriage seemed shaky. I could have been a little more understanding. But I'm afraid I went the other way."
When he appeared on Soul Train in the late '70s, a fan asked Gaye about Diana & Marvin and whether he'd ever do another album with Ross.
He called her a beautiful human being and said he enjoyed working with her. "I'd love to make another album with Diane," he said. Sadly, Gaye passed away before he ever got the chance.