How Megan Thee Stallion Got Her Name
Megan Thee Stallion may be new to the mainstream rap scene, but she's already considered one of the hottest artists out. Known for her sultry lyrics and Southern swagger, the Houston MC quickly made a name for herself and developed a sizable following.
While many people know about her, some might not know the origins of her stage name. If you're among those who are curious about it, read on to find out that and everything else you need to know about this rising rapper.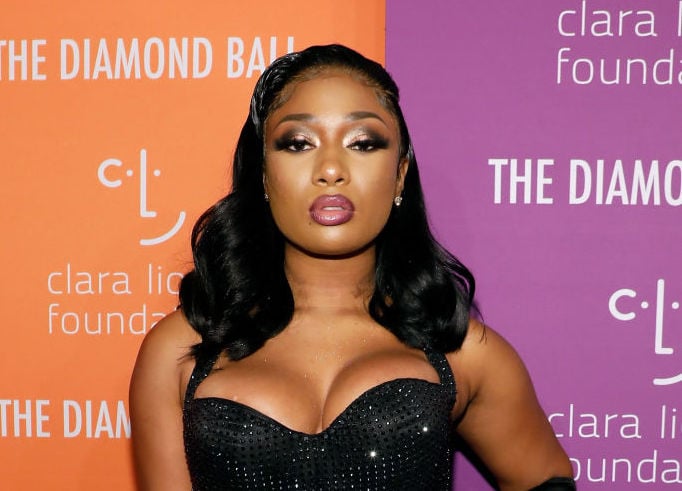 Who is Megan Thee Stallion?
Megan Thee Stallion was born Megan Pete on Feb. 15, 1995. She hails from Houston, Texas and was raised by her mother, Holly Thomas. Thomas was a popular rapper in the area who went by the name Holly-Wood before her death in March 2019.
Rapping became like second nature to Megan, who used to accompany her mother to studio sessions.
"I remember leaving school and my mom would pick me up and we would go straight to the recording studio," the rapper recalled in a 2019 interview with The Undefeated.
"We would be in that damn studio from 7 p.m. till 2 in the morning," she continued. "My mom thought I was asleep or watching TV, but I was really listening to the instrumentals being played over and over. So I would be in the other room just writing rhymes in my little kid's folder, just things that I thought sounded cool. I owe everything to my mom."
She also cites Southern artists such as Three 6 Mafia and Pimp C of UGK as influences.
How Megan Thee Stallion got her stage name
Her stage name is an ode to her figure. She has a toned body and stands tall at 5 feet, 10 inches.
When she started attending high school, boys began calling her a "stallion," a term used to describe a tall woman with a curvy body.
"Since I was younger, probably about 15 or 16, I've always had the same body. Older guys would always be like, Oh, you a stallion. So I finally had to ask like, is that a good thing?" she told Houstonia magazine in 2017.
"I asked my uncle like, 'What's a stallion?' He was like, 'That means you tall and fine,' and I was like, 'Oh yeah, that is me!'" she continued in an interview on the Houston radio station 97.9 The Box.
"Everybody pretty much took it and ran with it, and then I put it as my main name on Twitter, and ever since then everybody's just been calling me Stallion," she added to Houstonia.
Megan Thee Stallion's rise to fame
After making big waves with a viral cypher in 2016, Megan Thee Stallion released the 2018 EP Tina Snow. The project is named after her alter ego, who Megan Thee Stallion described to The Source as "the pimp and the mack." The name pays homage to the late rapper Pimp C, who also went by Tony Snow.
The EP received positive reviews and featured her first major song, "Big Ole Freak," which made it to the Billboard charts.
She followed up with the 2019 mixtape Fever. It debuted to widespread acclaim and included her biggest song to date, "Cash Sh*t" featuring North Carolina rapper DaBaby.
In 2020, she released the EP Suga, which is named after another one of her alter egos. Megan Thee Stallion told NPR in 2019 that Suga is Tina Snow's best friend. She described the EP as a taste of what's to come on her debut album, which does not have a release date just yet.
In the meantime, check out more of our coverage on Megan Thee Stallion, including: Megan Thee Stallion Reveals What Really Happened Between Her and G-Eazy