How Megan Thee Stallion Is Connected to Jay Z
Megan The Stallion, affectionately known to fans as "Meg," has been heating up the airwaves with her catchy tunes and messages about feminism. Her career continues to soar with top songs and showstopping performances across the country.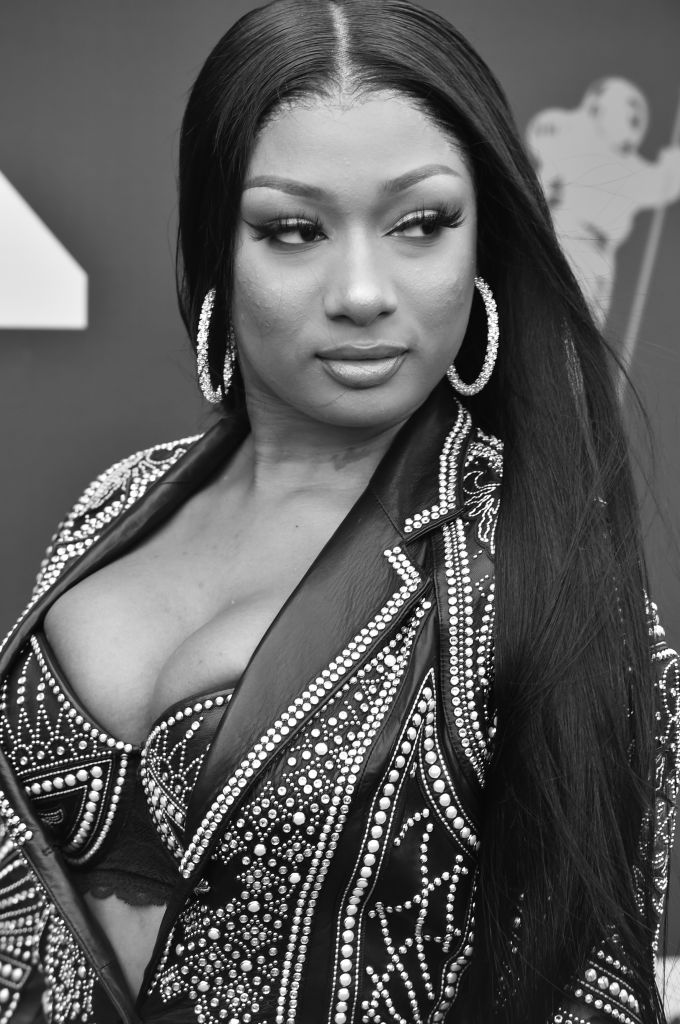 She has had huge success under an independent label and small management team after being discovered by former MLB player Carl Crawford. It looks like she and her team are ready to take things to bigger heights with news that Meg will be working with one of the biggest management companies in the business.
Meg announced on her social media that she has signed to Roc Nation, the talent agency owned by rapper and business mogul Jay Z. With such a huge support team behind her and expanded resources, she is sure to fly to new levels.
Meg Thee Stallion signs with Carl Crawford
The Houston bred rapper caught the eye of MLB star, Carl Crawford, as he made the transition from sports post-retirement from the league. Crawford believed in Meg's talent so much that he invested over seven figures in her career, equipped with a custom-built studio for the rapper when she signed to his label 1501 Certified Ent.
Crawford told TMZ in May 2019 that he knew Meg was special from the start. "We got Megan and we think she's gonna be a huge star," he exclaimed. "She was worth it."
Turns out he was right! Meg's career exploded, putting her on the map as the label's first megastar. In the same TMZ interview, Crawford said it was only the beginning. With the one on one approach he took with Meg, he expressed big plans to bring on additional artists to follow the same blueprint. "We're hoping we have other people come up through the system as well," he said.
Meg Thee Stallion's career takes off
Meg gained popularity quickly. Up until her deal with Crawford, she was managed solely by her mother and developed a fan base with the release of her mixtape Rich Ratchet and an EP that followed, Make It Hot.
Fans praised Meg for her fearlessness in expressing her sexuality through her raunchy lyrics. She told Mic.com in 2018 that she is not afraid to talk about sexuality. She also was strong in her stance to not be boxed into any one category, saying she would never accept society's labels of her being "intelligent" or a "freak."
Critics liked Meg's style also. Nandi Howard of The Fader noted in a 2018 profile of the rapper that appreciates her ability to rap with "electrifying pace and precision".
Meg scored her first Billboard hit with "Big Ole Freak" earlier this year and soon released her first full-length mixtape with Fever in the spring. The mixtape made such a splash that she was selected as one of eleven artists included in the 12th edition of XXL Magazine's "Freshman Class."
Meg The Stallion partners with Jay Z
The "hot girl" announced on September 13 that she was an official member of the Roc Nation family. "I would like to announce that I am officially a part of the @rocnation fam," she captioned in an Instagram post. "The grind don't stop!"
Fans started to wonder if there was a deal in motion between Meg and Rock Nation after she was spotted with Jay Z in New York a few weeks prior to the announcement while out at an event for Puma. She also turned heads at New York Fashion Week and performed at Rihanna's Diamond Ball.
According to Complex, Meg will continue to release her music through 1501 Certified Ent. under Crawford, but Roc Nation will help expand her business dealings. If Rihanna's success with Roc Nation is an indicator of what's to come with Meg, fans can expect the rapper to take over everything from fashion to fragrances!