How Megan Thee Stallion Is Quietly Helping Young Women of Color in College
Megan Thee Stallion's scholarship fund after the success of her and Cardi B's song, "WAP."
Music star Megan Thee Stallion recently shared her latest venture in empowering women to continue their education.
The megastar teamed up with Amazon Music's Rap Rotation for the "Don't Stop" scholarship. According to Teen Vogue, the scholarship was put in place to reward two "college hotties" with cash to support the things they will need to advance in college. The fund will pay two women of color $10,000 scholarships and the students must be pursuing a bachelor's, associates, or another post-graduate degree.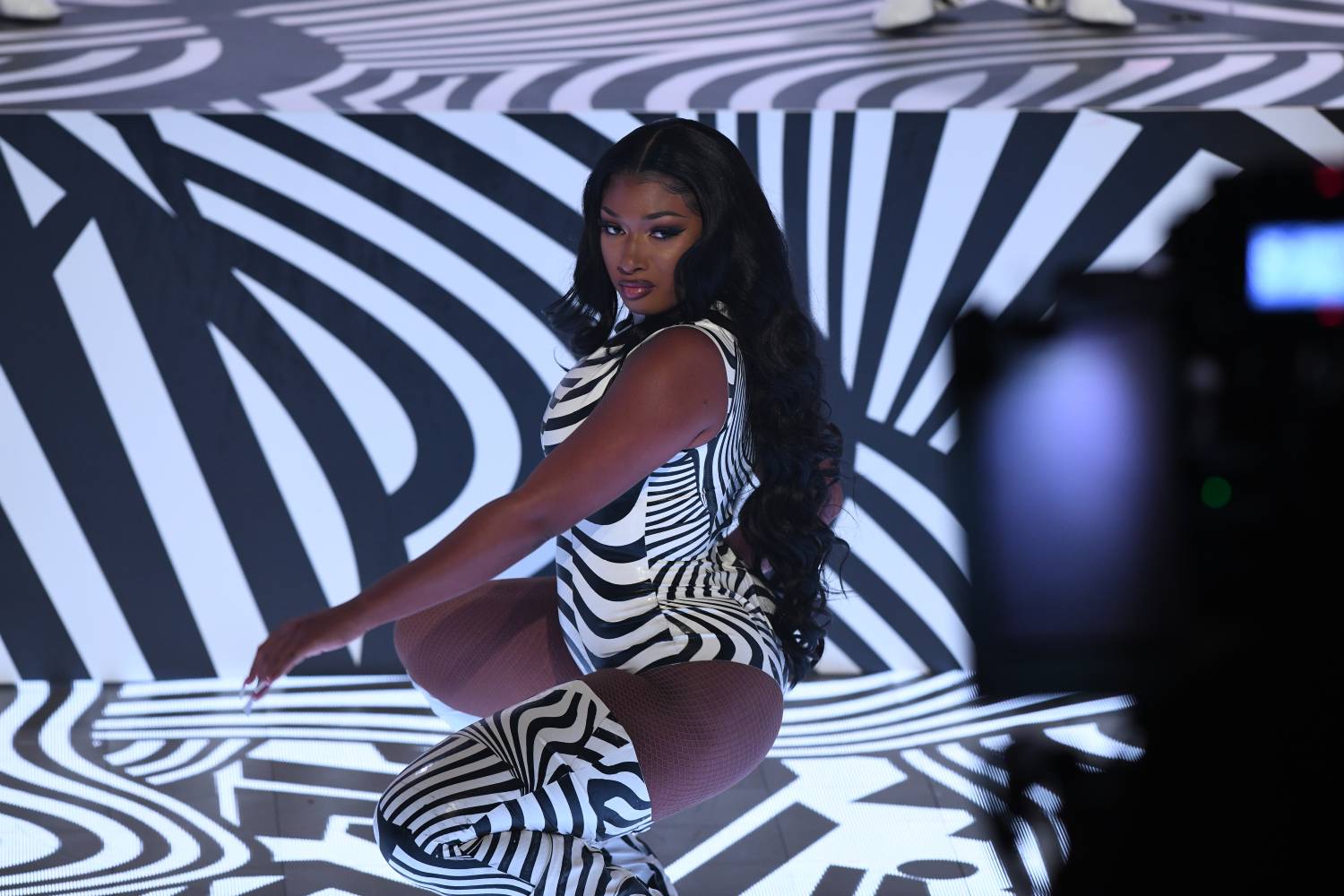 Megan's interest in supporting young women of color in education isn't as surprising as some of her audience would think. The 25-year-old rapper has often shared her passion for education and her personal experiences as a college student. 
 How Megan Thee Stallion Is Quietly Helping Young Women of Color in College
Since launching to fame in 2019, Megan has had her hands in several opportunities outside of music. She's appeared in several campaigns for Coach, Savage X Fenty and, most recently, Revlon. Although she's involved in multiple ventures, Megan didn't heavily promote her scholarship opportunity. The rapper, who is known for promoting herself on social media, only created two posts about the scholarship on both Twitter and Instagram. She also left a message to encourage her fans to sign up for the scholarship. 
"COLLEGE HOTTIES LISTEN UP BECAUSE THIS ONE IS FOR YOU!!! I AM GIVING AWAY TWO 10,000 DOLLAR SCHOLARSHIPS TO WOMEN OF COLOR PURSUING A DEGREE IN ANY FIELD OF STUDY IN ANY PART OF THE WORLD," Megan wrote underneath the photo. "APPLY RIGHT NOW LINK IN MY BIO #DONTSTOPSCHOLARSHIP let's get these degrees ladies." 
Megan Thee Stallion attends Texas Southern University while balancing her career
Before reaching massive success with songs like "Big Ole Freak," "Hot Girl Summer," "Savage" and "WAP," Megan was pursuing her rap career while being a full-time college student. She attended Prairie View A&M in her hometown of Houston, Texas before her career exploded. Today, Megan attends Texas Southern University part-time. She's currently pursuing a career in healthcare administration. Prior to the coronavirus pandemic, Megan told People she would work on her schoolwork during the day so she can be a "rapper at night" and perform her live shows. 
Megan often uses her experiences with juggling her career and school with her fans. She encourages current students and recent graduates to stay focused and enjoy their time in school. 
"College is a lot of stress. You can't let that little [GPA] number discourage you because at the end of the day, you got your degree and now you're out here living," Megan said. "You're gonna get the job that you want eventually. You worked hard enough to complete school, so I know that you can work hard enough to complete whatever your next goal in life is."
Megan Thee Stallion promised her mother, Holly Thomas, that she would graduate from college
Megan has often shared how her mother, Holly Thomas, played a large role in where she is today. Her mother worked as Megan's manager and helped her get discovered by a record label in 2018. Thomas died in March 2019 after a battle with brain cancer. 
Megan shared that her late mother and grandmothers wanted her to continue her education even if her career took off. Megan said she wants to keep that promise and plans to graduate from Texas Southern University in 2021. 
"I want to get my degree because I really want my mom to be proud," Megan said. "She saw me going to school before she passed. I want my big mama to be proud. She saw me going to school before she passed. My grandmother that's still alive used to be a teacher, so she's on my butt about finishing school. I'm doing it for me, but I'm also doing it for the women in my family who made me who I am today."