How Meghan Markle Became Close Friends with Celebrities like Adele and Ellen Degeneres
Meghan, Duchess of Sussex knows how to make friends. In fact, the Duchess has more than a few famous confidants like Adele and Ellen DeGeneres.
Making friends when you're part of the royal family can't be easy. You never know who is genuinely hanging around you to be your friend and who is just around to get closer to the crown. Celebrities go through similar problems when making friends, so it makes sense that Meghan, Duchess of Sussex would find kindred spirits in other stars, given that she used to be a celebrity herself before she went royal. Her newly publicized relationships with certain stars like Adele and Ellen DeGeneres actually go back further than most people think.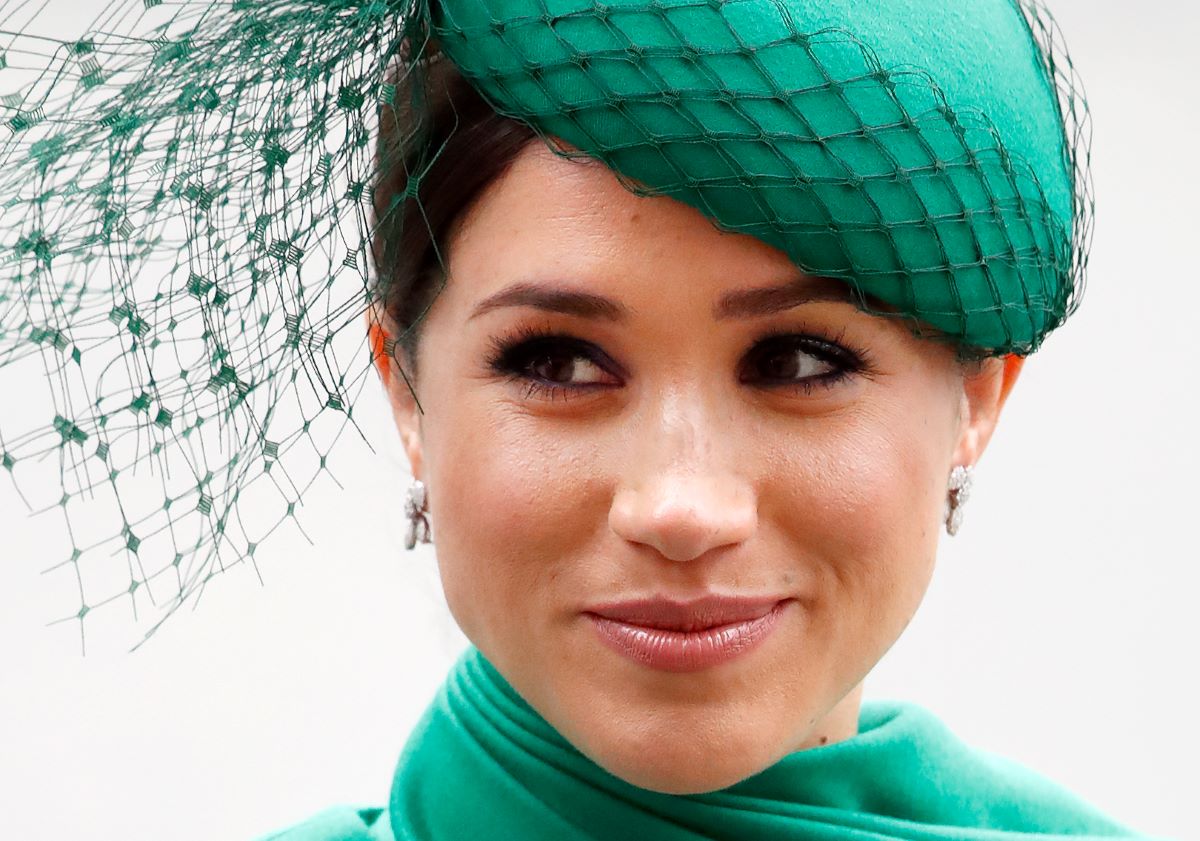 Who is Meghan Markle friends with?
Meghan used to be best friends with celebrity stylist Jessica Mulroney, but the two have grown distant over the past few years. By the time that Mulroney was caught up in a scandal for exerting her privilege over Black entrepreneur Sasha Exeter, she and Meghan were reportedly no longer friends.
Meghan has also publicly been close to Serena Williams, Suits actress Sarah Rafferty, Tyler Perry, Elton John, and most recently Adele and Ellen DeGeneres.
How did Meghan Markle become friends with Adele and Ellen DeGeneres?
When Meghan moved to England to join the royal family, she needed friends. She found one in Adele.
"They first met when Meghan was supporting the Grenfell fire tragedy victims in London when she was working with the Hubb Community Kitchen to launch the cookbook," Omid Scobie, co-author of Finding Freedom: Harry and Meghan and the Making of a Modern Royal Family told Entertainment Tonight. "Adele was actually a regular visitor through the Hubb Community Kitchen, and they really got to know each other through philanthropy. I'm sure we'll see them collaborating in the future."
Now, the Duchess and Adele have reportedly been doing pilates together to pass the time while most things are still shut down due to the coronavirus (COVID-19) pandemic.
Like Adele, Meghan's friendship with DeGeneres also dates back further than a lot of people realize.
"Ellen and Meghan go back longer than we think," Scobie said. "Meghan actually first met her when she was deciding whether to rescue a dog. Ellen famously told her, 'Get it.'
"Since then, they've developed a close friendship. We saw Portia and Ellen visit London. They visited Harry and Meghan at their home. … They got to meet Archie for the first time, and they've also collaborated on some of their charitable work, too. Harry and Meghan supported Ellen in an elephant conservation initiative that she was involved in, and I think we'll see them come together with their work as well as their social life much more in the future."
Prince Harry and Meghan Markle's new house and friendships
Prince Harry and Meghan recently purchased a new 18,671 square-foot home in Montecito, California. Their new digs put them in the same area as several other celebrities who they are close to, like Oprah Winfrey, who is also friends with Meghan's mother, Doria Ragland, and music producer David Foster.
Meghan and Harry are reportedly planning on staying in the home for a while, so this will be the perfect place to raise Archie and further cultivate the friendships that they have already started building.