How Meghan Markle Updated Her Engagement Ring
Meghan Markle has been keeping a low profile after giving birth to Archie. However, her first public event was the Trooping the Colour parade. There many noticed a change in her jewelry.
She got a new ring, but she also updated her engagement ring that Prince Harry gave to her. Find out how and more about her jewelry.
Meghan Markle's engagement ring has a connection to Princess Diana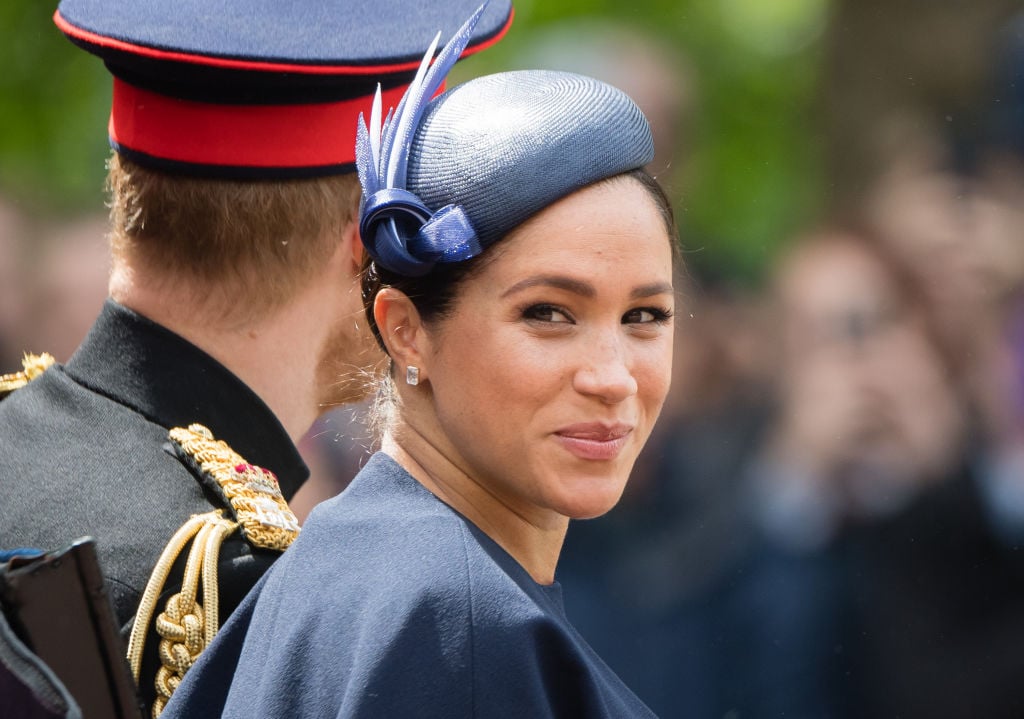 The royal's engagement ring was made by Queen Elizabeth's jewelers, British jewelers Cleave and Company. It also has a connection to Princess Diana.
"The ring is obviously yellow gold because that's [Meghan's] favorite and the main stone itself I sourced from Botswana and the little diamonds on either side are from [Princess Diana's] jewelry collection, to make sure that she's with us on this crazy journey together," Prince Harry revealed on BBC.
Prince Harry proposed in their cottage. "It's beautiful, and he designed it. It's incredible," said Markle.
Prince Harry has previously talked about what Botswana means to him. "I first went to Botswana in 1997, straight after my mum died. My dad told my brother and me we were going to Africa to get away from it all. This is where I feel more like myself than anywhere else in the world," he told ABC News. "I have this intense sense of complete relaxation and normality here."
Some experts claimed the diamonds for the ring cost more than $350,000. However, Princess Diana's diamonds being used for it also would affect that.
Markle was seen wearing a new eternity ring
The Duchess was seen with a new ring at the Trooping the Colour parade. It was reportedly an anniversary gift from Prince Harry.
Eternity rings symbolize everlasting love. It's also a tradition to be a gift in the royal family. Some believed the ring was a gift after she gave birth to their first child because Kate Middleton was gifted an eternity ring after she gave birth to Prince George.
The number of rings the new mother is wearing on her ring finger isn't the only thing that changed. She also updated her engagement ring by changing the band.
She added diamonds to the band of her engagement ring
Some noticed that Markle changed her engagement ring. Her band noticeably had more sparkle due to added diamonds.
"Meghan replaced a plain yellow gold shank with a thinner yellow gold shank with micro-pavé diamonds," Mace Blickman from jewel company Jerry Blickman, Inc. told E! News. "It's a more modern and more popular look right now. It makes the ring more delicate without being showy. It's sophisticated and chic."
The updated ring was noticed during Markle's appearance at the Trooping the Colour parade. That was also where people noticed her new eternity ring.
Chances are Markle won't get any more rings for her ring finger. Middleton has the same number as three. It should be interesting to see if she will change any of the bands as she did with her engagement ring in the future..