Why Meghan Markle's Wedding Flowers Were Dangerous and Could Have Been Harmful to Princess Charlotte
Find out how Meghan Markle's wedding flowers could have put Princess Charlotte and the other young bridesmaids' lives at risk.
*This story was originally published on Oct. 14, 2019 and has been updated.
Millions of people around the globe tuned in to see Prince Harry and Meghan, Duchess of Sussex tie the knot in 2018. The lavish ceremony, which was held in St. George's Chapel at Windsor Castle, seemed to have all the makings of a fairy tale.
The wedding was a star-studded affair with some of the biggest names in entertainment on the guest list including Sir Elton John, George Clooney, Oprah Winfrey, Priyanka Chopra, Idris Elba, and the Beckhams. The event also featured a wedding party with a future king and a princess. But it's being reported that the flower arragements could have posed a serious risk to Princess Charlotte and the other young children who took part in the big day.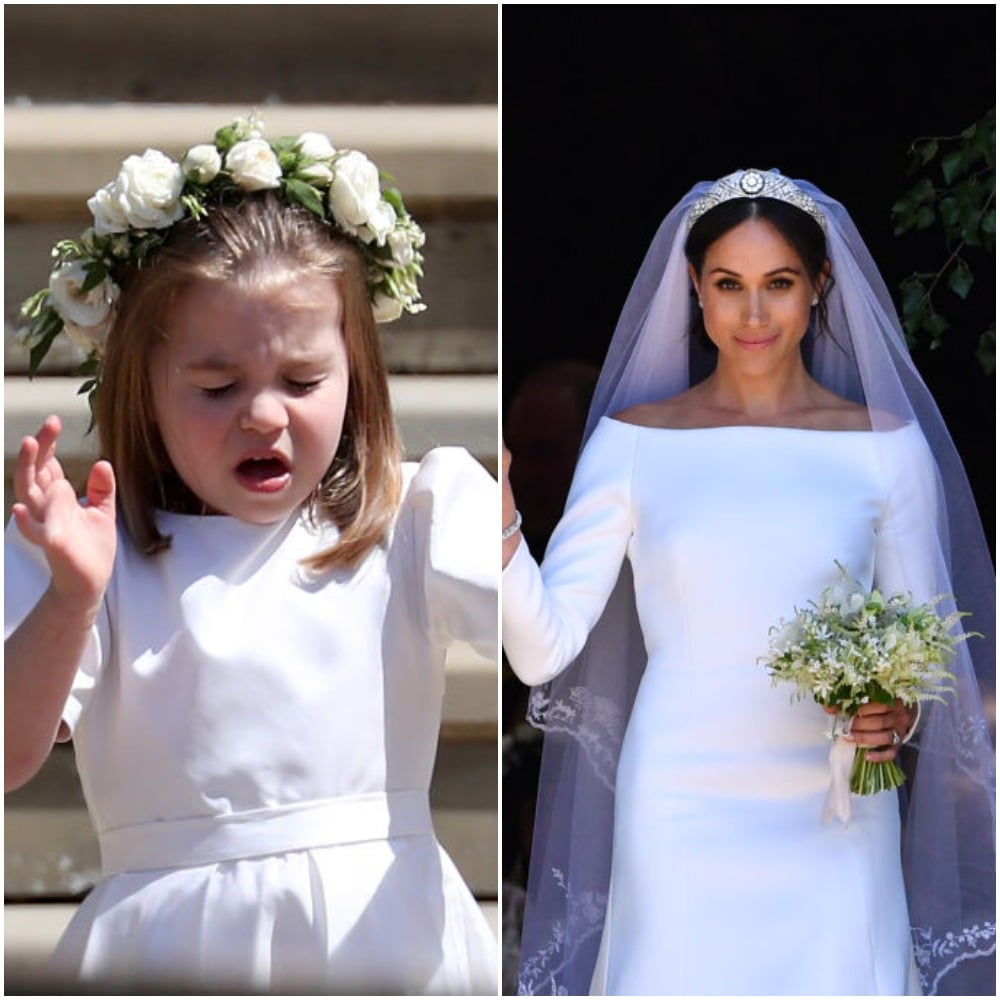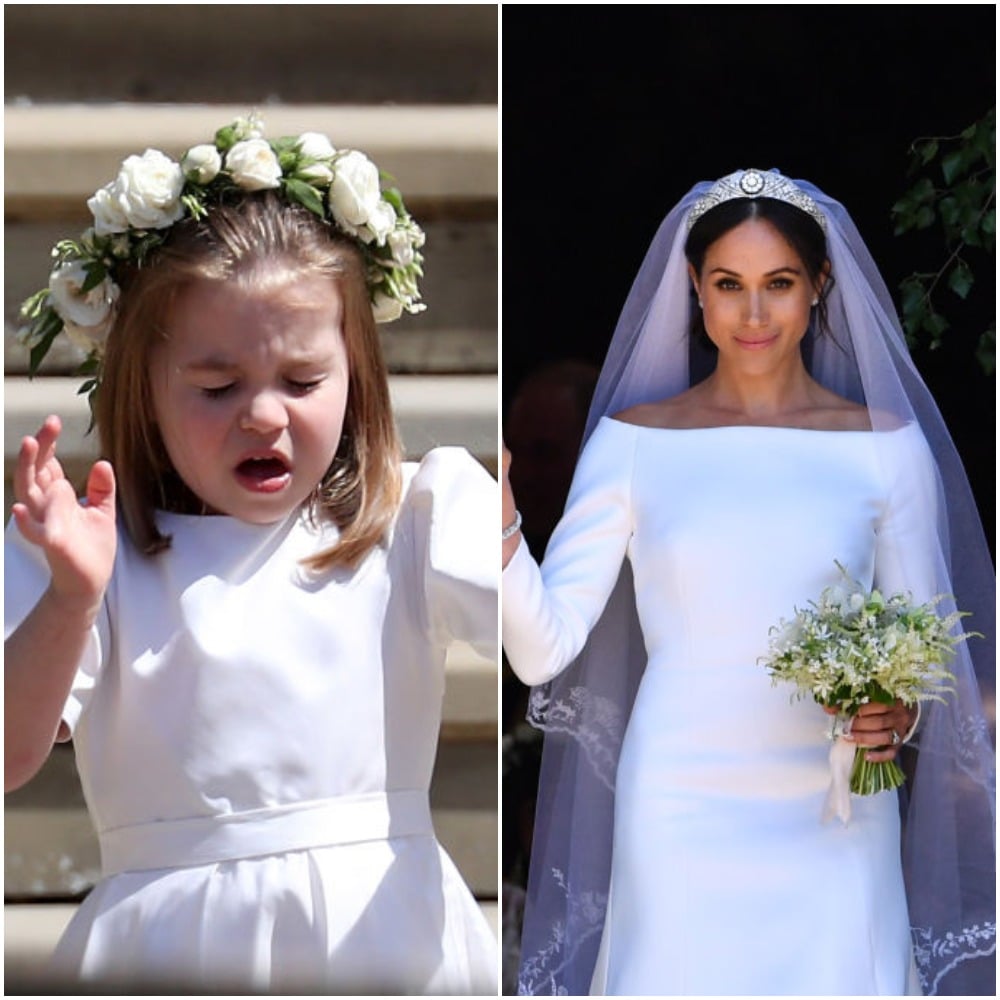 Flower arrangements used in Harry and Markle's wedding
The Duchess of Sussex's flower arrangements on her wedding day were put together by florist Philippa Craddock, who specializes in utilizing seasonal flowers to create floral displays.
A variety of flowers such as scented sweet peas, lily of the valley, astilbe, jasmine, astrantia, and sprigs of myrtle were chosen. Prince Harry also made sure to pay tribute to his later mother, Princess Diana, by handpicking Forget-Me-Nots. Those were her favorite flowers and came from the garden at Kensington Palace.
The flower crowns were dangerous to Charlotte and the other children
Royal fans recall that the Duke of Sussex's nephew, Prince George, and his niece, Princess Charlotte, were in the wedding party. But the flower crown Prince William and Catherine, Duchess of Cambridge's daughter wore could have been harmful to her as well as the other young bridesmaids who had them on.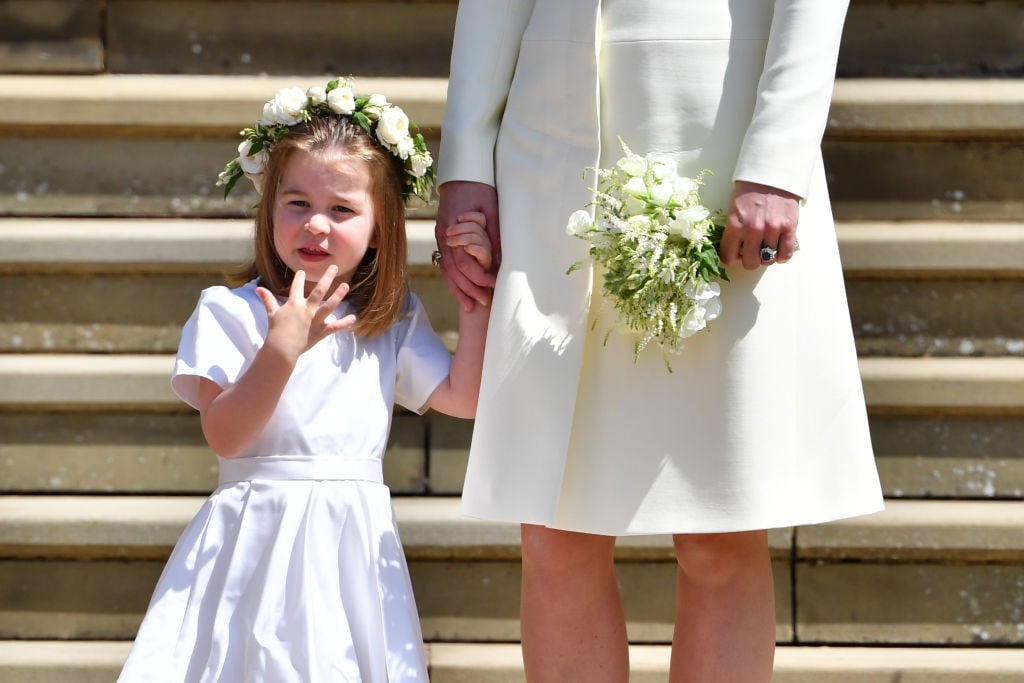 According to the Express, those crowns made of "spray flowers, lily of the valley, lisianthus, and cuscus," can pose a threat to kids because lily of the valley is "highly poisonous."
"These woodland flowers are native to Eurasia but have become very popular landscape plants in North America and many other regions. However, behind their cute exterior and pleasant scent lies a potential villain," said Certified Urban Agriculturist Bonnie L. Grant.
She added that "lily of the valley toxicity makes it unsafe to have around children and pets. The plant is so dangerous that ingestion could result in a trip to the emergency room, or in rare cases death."
Grant also noted that "All parts of the plant are considered potentially toxic" as it "contains over 30 cardiac glycosides, many of which inhibit the heart's pumping activity," and can be considered safe in a home with no children or pets.
Other royal brides have used the same flowers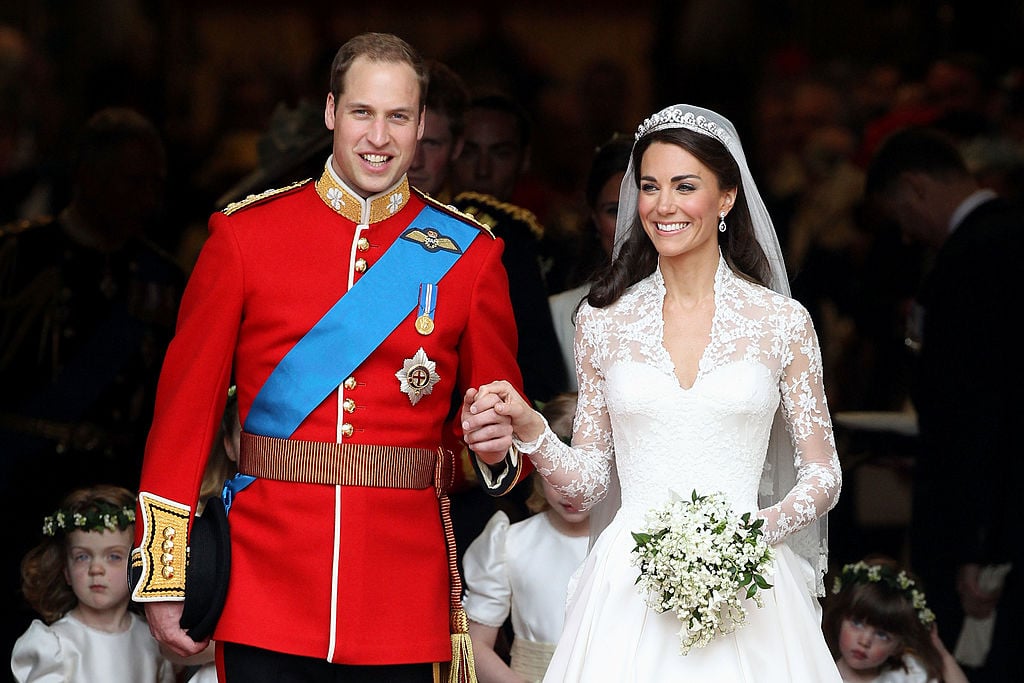 Given that information, you may be wondering why the former actress and Prince Harry incorporated those flowers at all. Well, turns out they're not the only ones.
Charlotte's mother, Kate, as well as Princess Eugenie and Camilla, Duchess of Cornwall all opted for the poisonous flowers when they got married too.
The palace has not commented on the matter.
Read more: Royal Fans Vote For Their Favorite Royal Wedding Dress