'How I Met Your Mother': The Best Episode of the Series, According to IMDb
From slap bets to mysterious pineapples, How I Met Your Mother featured some pretty memorable moments. Like any long-running comedy, the show did have a few downs (like that heart-wrenching series ending). However, How I Met Your Mother's positive fan reception far outweighed the negative. Which episode did fans love the most, according to IMDb?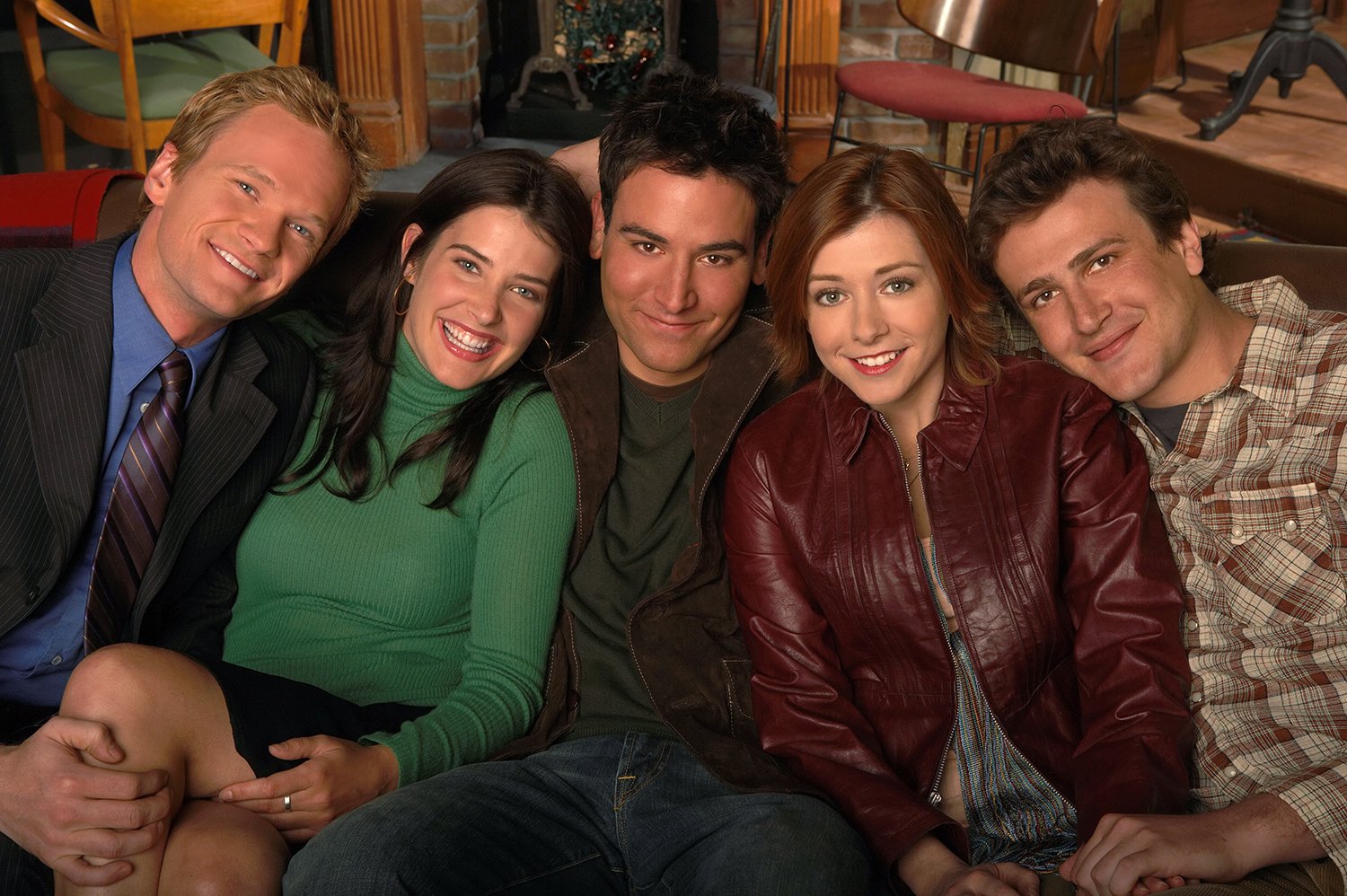 Barney's proposal to Robin took second place
Season 8 Episode 12, titled "The Final Page: Part Two," featured one of the most romantic moments between Robin Scherbatsky (Cobie Smulders) and Barney Stinson (Neil Patrick Harris). The episode saw Ted Mosby (Josh Radnor) celebrate the opening of his new building, GNB headquarters. He invited Robin, Marshal Eriksen (Jason Segel), and Lily Aldrin (Alyson Hannigan) to the party, but left out Barney, knowing his friend planned to propose to Patrice (Ellen D. Williams) that night. Or, so he thought.
Ted told Robin about Barney's plan to propose atop the World Wide News building and encouraged her to confess her love for Barney. When she arrived on the roof, she found a page from Barney's playbook, revealing his true plan to propose to Robin.
This episode of How I Met Your Mother received a 9.4/10 fan rating on IMDb, making it the second most-popular of the series. In the reviews, some fans called it "just perfect" and a "game changer" for the show.
"I loved how everything came together, and how it referred back to older episodes. It definitely appealed to my emotional side (music helped. Great song decision btw), and it was a nice and surprising way to make a known outcome surprising and fun," one review read.
Many 'How I Met Your Mother' fans loved Tracy's side of the story
The best episode of the series wasn't too far ahead in terms of IMDb fan ratings. Season 9 Episode 16, "How Your Mother Met Me," received a 9.5/10.
This episode told the story of how Ted met Tracy (Cristin Milioti), but told from Tracy's perspective. Her story began on the same day Ted med Robin. As it turned out, while Ted hung out with his pals at MacLaren's Pub below his apartment, Tracy had her own bar meeting spot in another part of New York.
On Tracy's 21st birthday, her then-boyfriend Max died in an accident, leaving her heartbroken for years. The episode provided insight on her dating life after the tragedy. In addition, it showed all of her near-encounters with Ted until she finally met him right before Robin and Barney's wedding.
Many fans loved the fresh perspective as Tracy revisited some of the most memorable How I Met Your Mother moments. An overwhelming amount of fans in the reviews referred to it as the best episode of the comedy series, praising its ingenuity and bittersweet nature.
The Slap Bet tied for first place
How I Met Your Mother actually had two episodes with a 9.5 rating on IMDb. The other episode was season 2 episode 9: "Slap Bet."
Ah, the introduction of the iconic Slap Bet. In this episode, the gang discovered that Robin had a secret, but none of them could figure out what it was. Marshall believed that Robin had a husband in Canada, while Barney thought she was an adult film star. The two decided to bet on it, but they added a twist: the winner got to slap the loser. It turned out that she was really a teen pop star, but Barney slapped Marshall anyway. As Slap Bet Commissioner, Lily gave Marshall permission to serve Barney five penalty slaps whenever he wanted.
This hilarious storyline became one of How I Met Your Mother's recurring jokes. Marshall continued to dish out his slaps to Barney until the end of the series. Robin Sparkles, Robin's pop star identity, became another running joke.
Many fans loved the Robin Sparkles music video and thought the episode perfectly set the stage for more slaps.