How Mick Jagger Inspired the Title of the Beatles' 'Rubber Soul'
By 1965, The Beatles had written some great songs. They'd put "Please Please Me," "A Hard Day's Night," and the Paul McCartney masterpiece "Yesterday" on vinyl and sold millions of records around the world.
But as catchy as those tunes (and their song titles) were, the band had yet to name an album with any sort of creativity. Of their first five releases, the title either came from a song or film name (e.g., Help!) or had a generic name (e.g., With The Beatles).
Prior to the release of Rubber Soul (December '65), it was clear the band could do better. The record, which George Harrison called his favorite with The Beatles, featured classic tracks like "In My Life" and "Nowhere Man."
In a nod to the psychedelic age, the band used an stretched-out photo and bubble lettering for the album cover. And for the title, they used a phrase Paul heard an American bluesman had used to describe Mick Jagger.
Paul read that a bluesman called Mick's music with the Stones 'plastic soul.'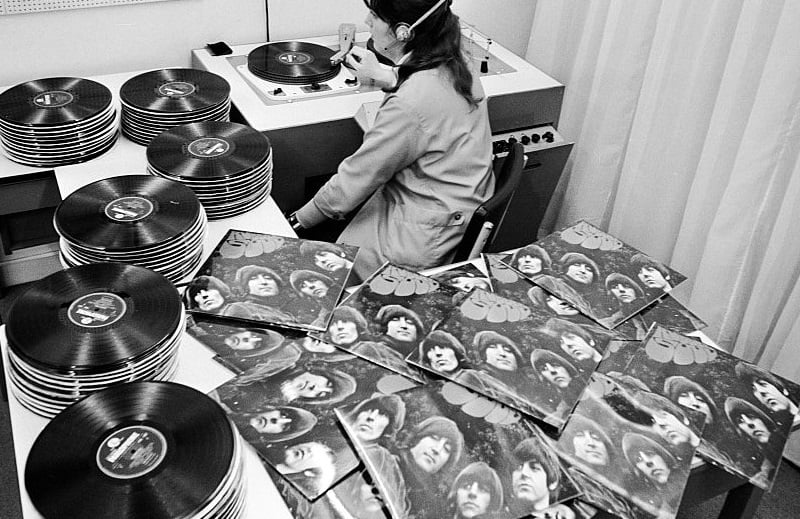 John Lennon didn't seem like he could be bothered with worrying about titles for Beatles albums. (Before the band settled on Revolver, John suggested Beatles on Safari.) But Paul was clearly interested in these things by then.
Before Paul dreamt up the concept and name for Sgt. Pepper's, he contributed the title for Rubber Soul. In Anthology, he recalled reading about an old bluesman in America who had heard Mick and the Rolling Stones' version of the blues.
"I'd just read about an old bloke in the States who said, 'Mick Jagger, man. Well, you know, they're good, but it's plastic soul.'" From plastic, they made it a little more flexible and had their title.
Considering George said Otis Redding inspired the riff on "Drive My Car," it was definitely appropriate for the album. And of course it had the sort of pun (on "sole") that Ringo seemed to love.
The Beatles eventually gave up on creative titles by 1968.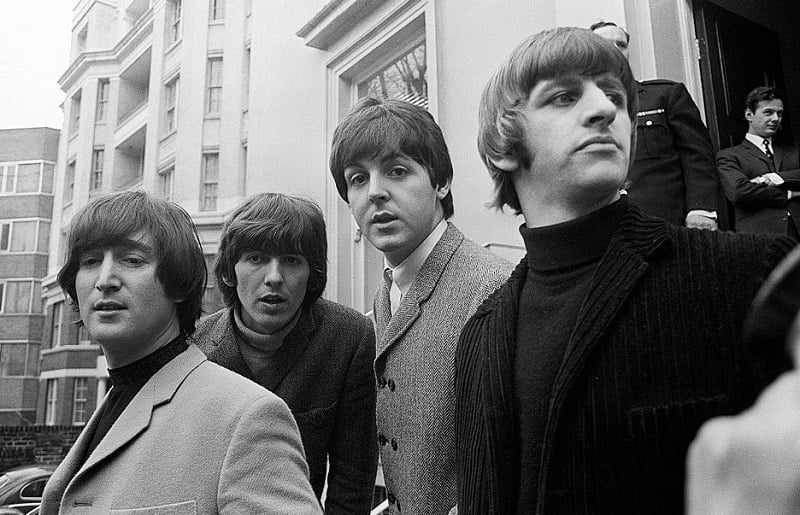 George once said Rubber Soul was different because it was the first record they made as "fully fledged potheads." It obviously marked a turning point for the band, musically and lyrically. When they made Revolver the following year, they took their musical experiments even further.
For that record, Ringo had suggested a ridiculous title (After Geography) to poke fun at the Stones' recent Aftermath. But wiser heads prevailed on that one. As for Sgt. Pepper's and Magical Mystery Tour (both 1967), Paul's title songs and concepts led the way there.
After that. The Beatles basically stopped thinking too hard about album titles. The double-record release we call The White Album is actually self-titled (i.e., The Beatles). Then came Abbey Road (the name of the street where their studio was located) and Let It Be (a song title).
Also see: Why The Beatles Dumped Their Least-Wanted Songs on 'Yellow Submarine'