How Mike Johnson Feels About Hannah Brown's 'Bachelor' Cameo And Heart-to-Heart With Peter Weber
Mike Johnson has some thoughts about Hannah Brown's conversation with Peter Weber.
Mike Johnson was a fan favorite on Hannah Brown's season of The Bachelorette. Though Bachelor Nation was heartbroken to see Brown send him home, almost immediately after the episode aired they started campaigning for him to be the next bachelor. Many fans are still upset the lead role went to Peter Weber over Johnson.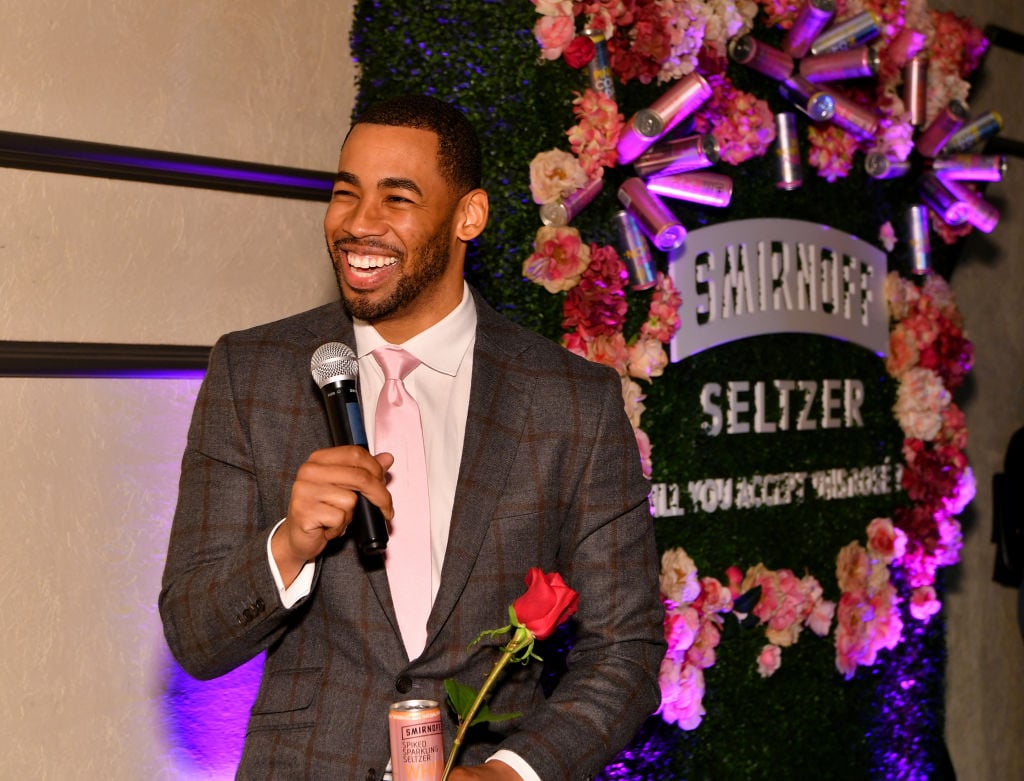 The Bachelor premiere and the beginning of the second episode featured an emotional conversation between Weber and Brown. The two talked about the feelings they had for one another and what they should do about them. Weber has since admitted, at the time, he was still in love with the former beauty pageant queen, and that he considered giving up the show for her when she asked him to "catch a flight."
Mike Johnson has 'so much love for' Hannah Brown
In an interview with People, Johnson weighed in with his thoughts. Brown is receiving plenty of criticism from fans saying she already had her chance with Weber. Johnson doesn't subscribe to that school of thought. He's proud of his friend for following her heart.
"I got so much love for Hannah," he told the publication. "Hannah embodies [self-love]. She realizes she's a human being, she realizes she's going to make mistakes, and it doesn't matter. She's going to … keep moving."
"I think what Hannah did was perfectly her, following her heart, nothing wrong with it," he added.
In an interview with Entertainment Tonight last week, Weber said something similar about Brown's cameo.
"I have no hard feelings for her. I know she was always following her heart and doing the best she could. I'm OK with that," said the bachelor.
"She's a huge fan of mine, I'm a huge fan of hers and I always will be," he said at another point in the interview.
Would Mike Johnson had said 'yes' if Hannah Brown asked him out at 'After The Final Rose'?
Something else Weber and Brown talked about during the premiere was that Weber felt hurt when Brown asked Tyler Cameron out for a drink at "After The Final Rose" instead of him. Brown told him that she asked Cameron because he'd been reaching out and she thought Weber wanted to be the bachelor.
People asked Johnson if he would have said "yes" to Brown had she asked him out.
"[At that time], I would say … that's something that we'd have to discuss further. … Now, I would say we're homies. But at that time, trying to put myself then and go backwards … well, I'd have to say, 'Well you sent me home before final hometowns, so probably not,'" he said.
Johnson also told People he's currently single and happy with all he's got going on right now.
"I'm happy to continue my partnership [with Smirnoff], I'm happy to be working with Big Brothers, Big Sisters, I'm happy and eager and excited for my book tour. … I would say, just be prepared for awesome adventures, a fun time, and living life to the fullest, baby."
Read more: 'The Bachelor': Here's What Cassie Randolph and Her Sister Michelle Fight About