How Mila Kunis Got Over Not Liking Ashton Kutcher and Ended up Married to Him
Mila Kunis and Ashton Kutcher met in the '90s on the set of 'That '70s Show' and at times Kunis didn't like Kutcher.
Mila Kunis and Ashton Kutcher's relationship has been the definition of a slow burn. They met when they were just teenagers on That '70s Show and didn't start dating each other seriously until years later. Part of the reason for their long journey to love is that Kunis went through periods where she didn't even like Kutcher. Now, that clearly has changed. Here's how Kutcher changed Kunis' mind.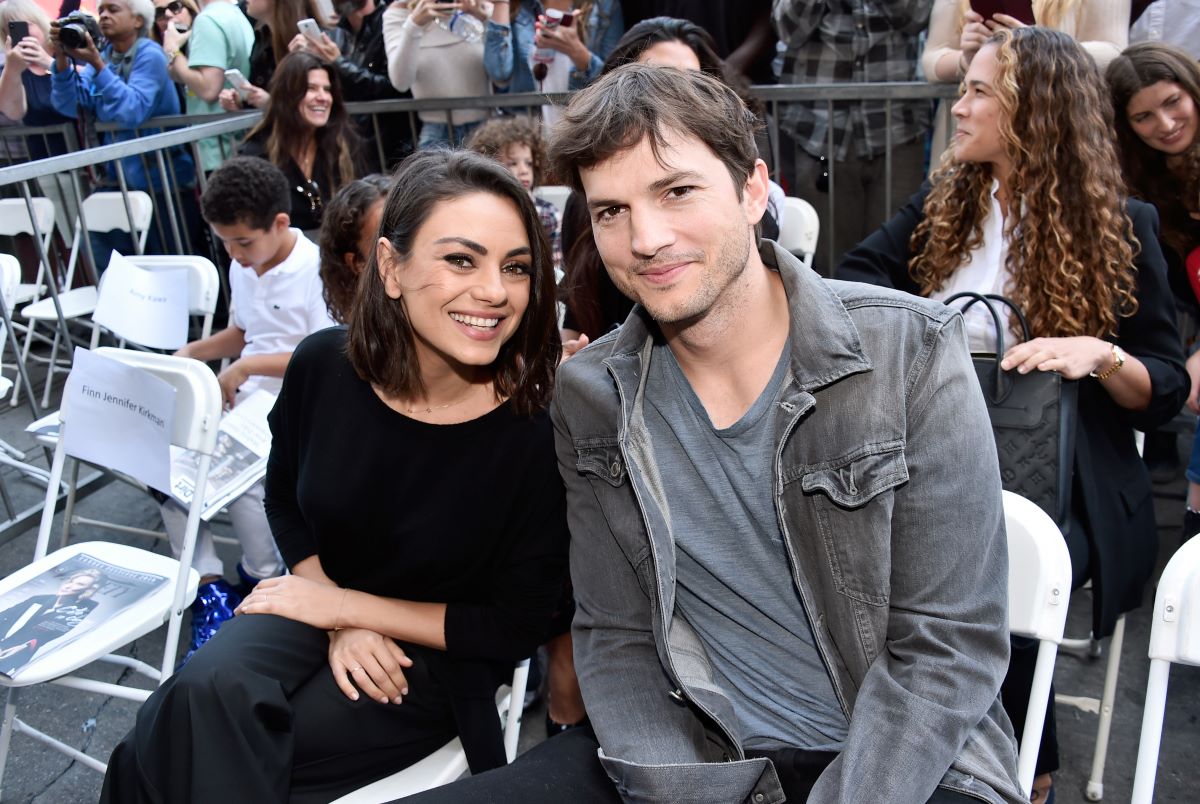 There was no chance of Ashton Kutcher and Mila Kunis dating at first
Although Kunis and Kutcher played a couple on That '70s Show, they were far from it in real life. When they met in 1998, their age difference was too big for them to even consider each other.
"I say this not as a joke, but [he] literally did my chemistry homework," Kunis said on NBC's "Sunday Sitdown With Willie Geist. "I thought he was fine, he was a nice guy, we worked together and sometimes he'd drop me off at home."
And according to some sources, the two didn't even get along some of the time on set.
"Ashton and Mila were absolutely not friends during much of the making of 'That '70s Show," a source told Radar Online in 2014. "In fact, they couldn't stand working together…The two were never close on the set. Quite the opposite!"
Mila Kunis didn't like Ashton Kutcher
As they got older, Kunis and Kutcher went their separate ways and found other romances. Kunis dated Home Alone actor Macauley Culkin for eight years before calling it quits in 2011. Kutcher met actress Demi Moore in 2003 and the two got married in 2005. The two broke up in 2013.
During Kunis and Kutcher's time apart, Kutcher grew in fame to a point where Kunis didn't like him.
"There's nothing we don't know about each other because we've known each other for so long: the ugly, the bad, the good," she told Glamour in 2016. "We went through a period where I thought he was crazy. At the height of his career, I was like, 'Ugh, I don't like you. I don't even know you anymore. You think you're such hot s*it.'"
How did Mila change her feelings about Ashton?
Kunis and Kutcher have known each other for so long that they have had periods of being hot and cold with one another but they always come back together.
She told the outlet that they would have "full friendship" breakups.
"And then we'd get back together and be like, "Oh, sorry. I didn't mean to overreact. That's OK,'" she said.
It wasn't until much later in their friendship that Kunis and Kutcher became romantically involved in any way.
"I didn't realize how good-looking he was until we reconnected when I was in my late 20s," she said on ABC News' Popcorn With Peter Travers. "That's the God's honest truth. We always, always kept in touch for years and years and years, both had completely separate lives, lived two separate lives, became two completely different people. It wasn't until literally my late 20s that we reconnected. I was like, 'Oh my God, you're really good looking and incredibly smart.'"
The two have now been married since 2015 and have two children together.