How Miley Cyrus Really Feels About Liam Hemsworth's New Relationship
You know a celebrity relationship is really over when both people start seeing other people. In Miley Cyrus and Liam Hemsworth's case, moving on came more quickly than expected. In fact, Cryus began dating former The Hills: New Beginnings star Kaitlynn Carter almost immediately after news of her split from Hemsworth broke. And once that relationship ended, Cyrus moved on yet again and began dating singer Cody Simpson.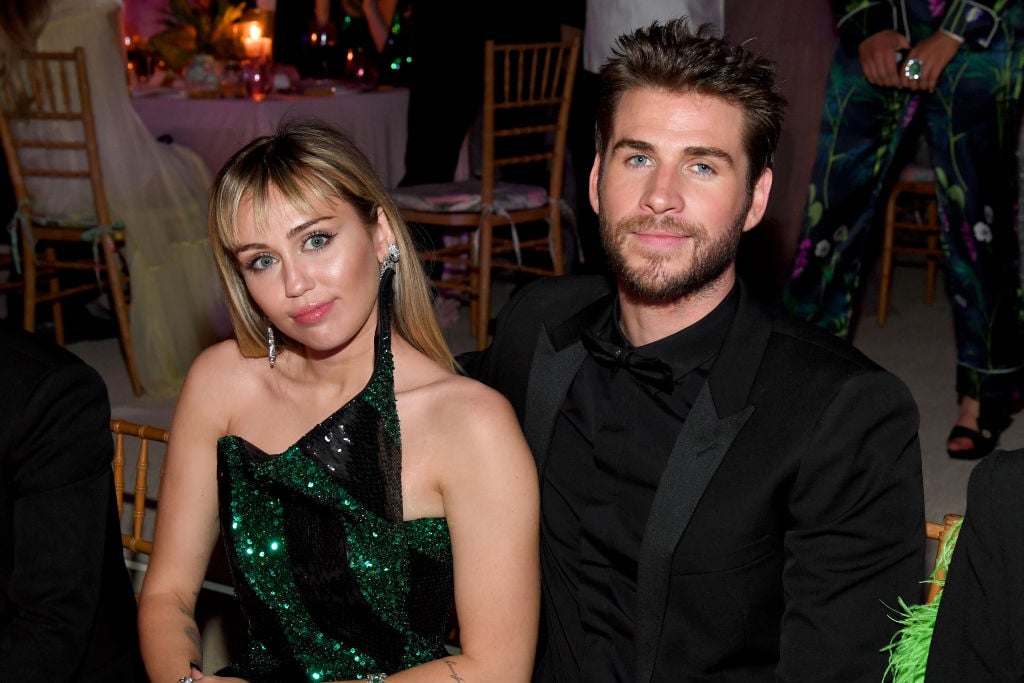 Unlike Cyrus, Hemsworth took a little longer to get back into the dating game. But now that he has been linked with not one, but two women, how does Cyrus feel about him moving on?
Miley Cyrus and Liam Hemsworth's divorce
Cyrus and Hemsworth had a romance that almost spanned over an entire decade. But in August of 2019, the two called it quits.
"Liam and Miley have agreed to separate at this time," a rep for Cyrus said in a statement to People at the time. "Ever-evolving, changing as partners and individuals, they have decided this is what's best while they both focus on themselves and careers. They still remain dedicated parents to all of [the] animals they share while lovingly taking this time apart. Please respect their process and privacy."
For those who knew the couple, the breakup was pretty inevitable.
"This split isn't shocking to people who are actually with them every day," a source told the outlet. "After they reunited, everyone thought they were this 'perfect' couple, but they still had a lot of issues. They're not on the same page when it comes to a lot of fundamental things that make a relationship work," the source continued. "It's not surprising at all."
Liam Hemsworth moves on
After seeing Cyrus go public with two separate relationships, Hemsworth finally decided to get back out there himself. At first, he was linked to actress Maddison Brown after he had been spotted hanging out with the beauty. But when pictures surfaced of him kissing model Gabriella Brooks, it was clear he had a new leading lady in his life.
"Gabriella has been a breath of fresh air and she makes him very happy," a source told HollywoodLife. "Gabriella lets him be himself and doesn't put any pressure on him."
"They have no label on where things stand with them at this point and although they're both really private, they feel comfortable enough with each other to step out in public and allow themselves the freedom to have a good time." 
How does Miley Cyrus feel about Liam Hemsworth's new relationship?
Watching your ex move on is never easy, which is probably why Cyrus is completely ignoring everything that Hemsworth is doing.
"Miley is not asking their mutual friends about Liam's new relationship," a source told HollywoodLife. "She doesn't want to make anyone uncomfortable. She is not checking in on Liam as they do have a very few mutual friends they still both speak to, however, a lot of their friends chose sides and don't communicate with the others post the split. They will communicate here and there between friends but not over that. The split was hard on their few mutual friends, too."