How Milo Ventimiglia Prepared for That Nude Scene in 'This Is Us'
Milo Ventimiglia plays one of TV's greatest dads, Jack Pearson, on the hit drama, This Is Us. Although the actor's known for making fans ugly cry with his lines, the role has also required Ventimiglia to strip down to practically nothing.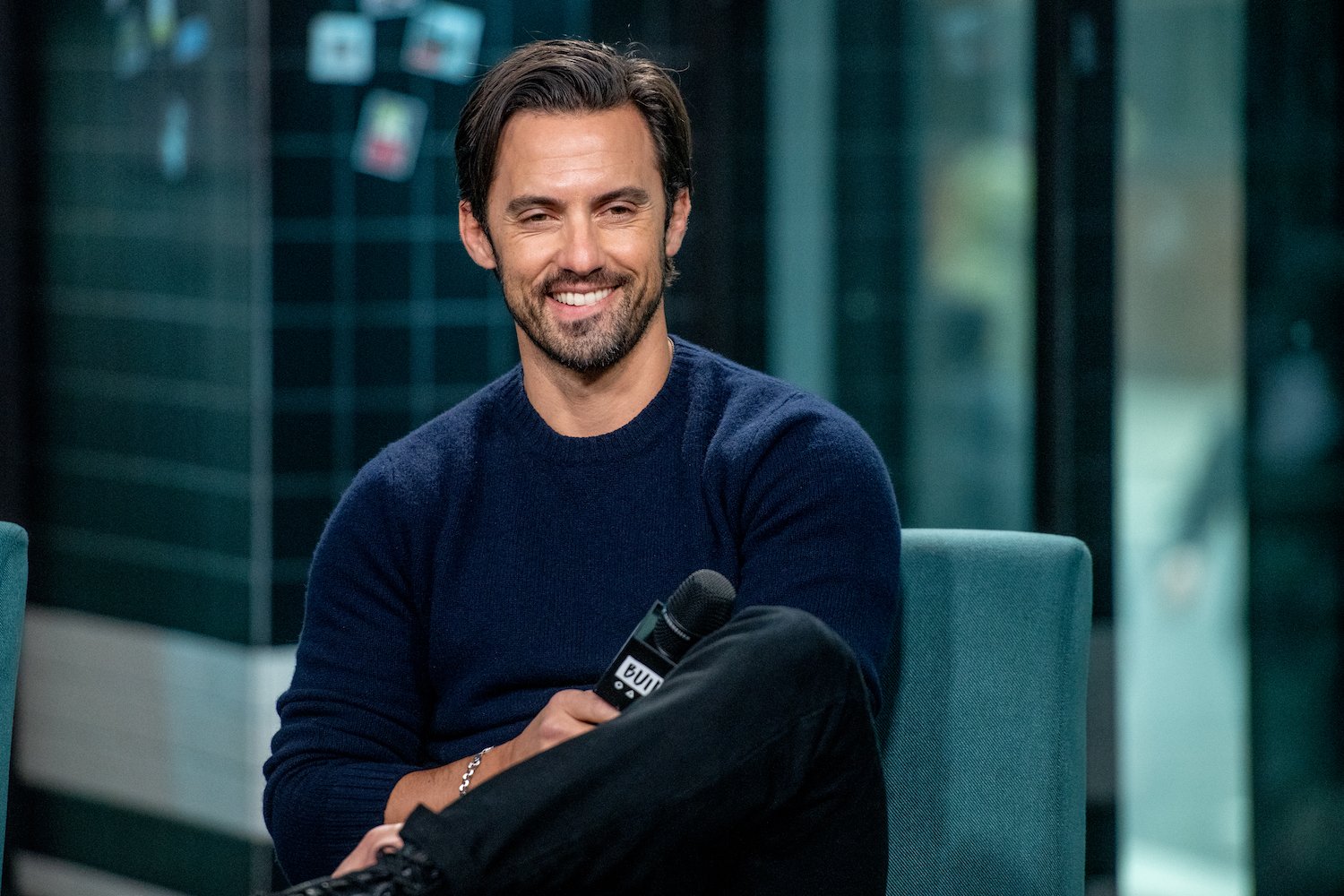 Milo Ventimiglia (almost) bares it all in the 'This Is Us' pilot 
Fans of the award-winning series met the Pearson family on September 20, 2016, when the show aired on NBC. At one point in the episode, Ventimiglia's character wears nothing but a small, yellow towel. 
One of the series' lighter moments, it ends with Jack's wife, Rebecca Pearson (Mandy Moore), going into labor. But not before viewers see just about all of Ventimiglia.  
Milo Ventimiglia didn't think 'This Is Us' would 'show anything' 
The buildup to a nude scene, or in this case a nearly nude scene, can be intense. But Ventimiglia didn't think his body would be on display and so he wasn't necessarily worried about it. 
"To be honest, I was like, it's NBC, they're not going to show anything," he told Entertainment Weekly in a 2016 episode of Entertainment Weekly: The Show.
In Ventimiglia's mind, he thought he'd be wearing underwear during the scene. And with the help of cameras, it would look only look as if he had nothing on.
"I'm probably going to have some kind of nude briefs on, and they'll shoot it in a way that skirts around and implies that I'm naked," he said. 
But when it came time to film the scene where Jack's wearing "nothing but his birthday suit," Ventimiglia came face to face with his barely-there wardrobe. 
"It's literally like varying sizes of nude-colored cloth and tape," Ventimiglia said. "I was like, 'Okay, so I guess that's what they want to do? So sure, no problem, great, I'm cool with it."
As for how he felt his butt looked in the scene? 
"I've got a great trainer who does well for me… I think my a** was prepared," he said. 
Milo Ventimiglia didn't do anything to prepare for the nude scene in 'This Is Us'
To prep for a nude scene, an actor might hit the gym more often than they normally would or cut back on certain foods. But Ventimiglia did none of that. In fact, he didn't prepare at all.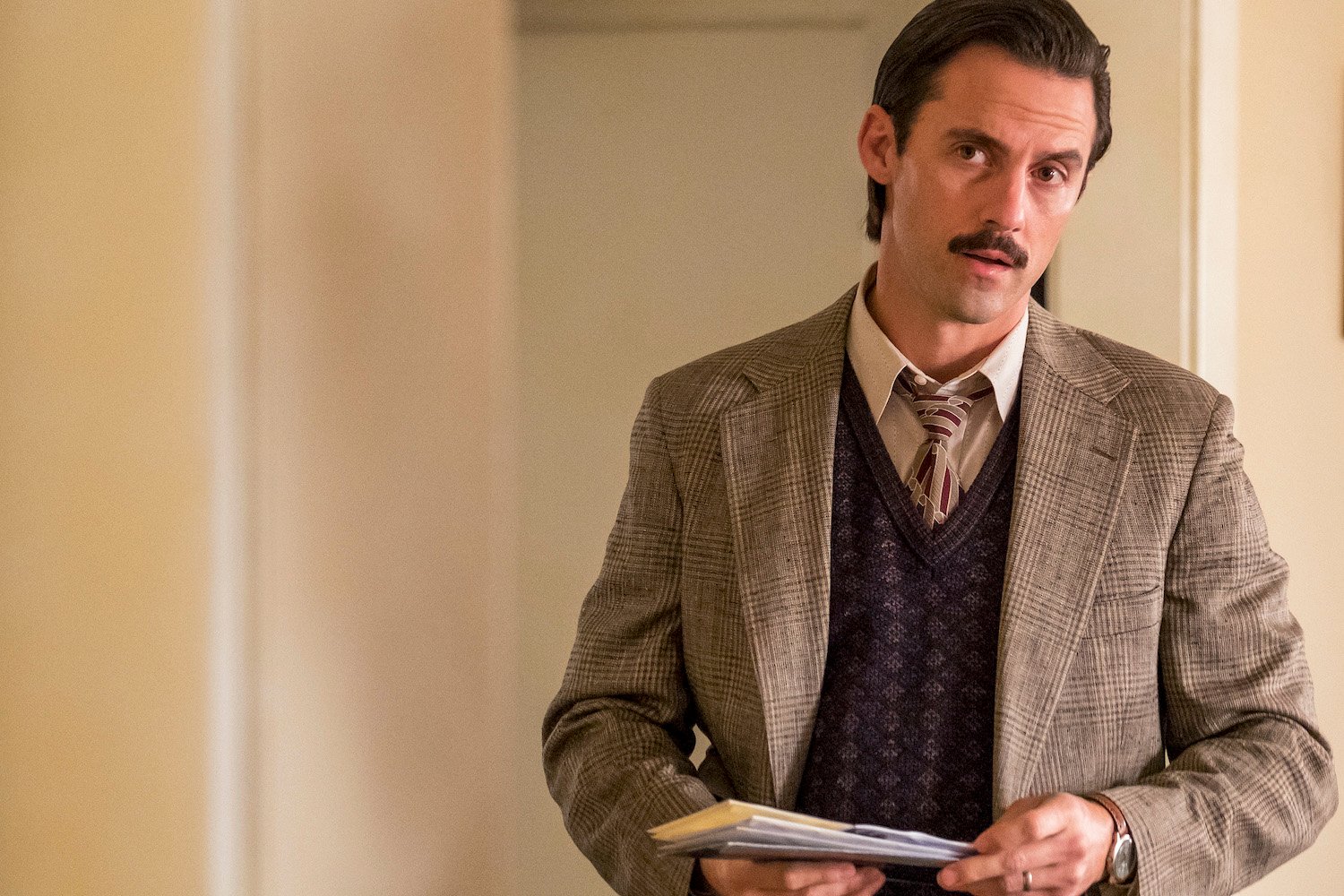 RELATED: 'This Is Us': The Producers Reveal That Jack Is Not the Perfect Dad—He Caused Randall's Anxiety
Working out regularly has long been part of Ventimiglia's life. This is why his trainer, Jason Walsh, didn't alter the actor's fitness routine before the scene. 
"We really didn't change much, we just kept doing our normal routine," Walsh told People. "Milo has always been dedicated to his workouts."
Milo Ventimiglia gets nearly naked again in 'This Is Us' Season 4
The pilot episode of This Is Us isn't the only time Ventimiglia's practically bares it all as Jack. Donning the same wardrobe as he did in season one, the actor wears only the yellow towel in another scene in This Is Us Season 4.
And just like the pilot, the couple's kids, the big three, interrupt the moment. It's their first birthday as well as Jack's and their cries force the parents to cut the annual "birthday suit" moment short.