Here's How Miranda Lambert Actually Lost Those 20 Pounds
Miranda Lambert has always looked amazing, but when she shocked fans with her 20-pound weight loss a few years ago, people could hardly believe she could look any better. Since then, Lambert's life has changed quite a bit — she continues to be a strong voice in country music, but she's gone through a divorce and a remarriage, and she's now in a totally different place. But here's how Lambert was able to shed the 20 pounds that led to her transformation.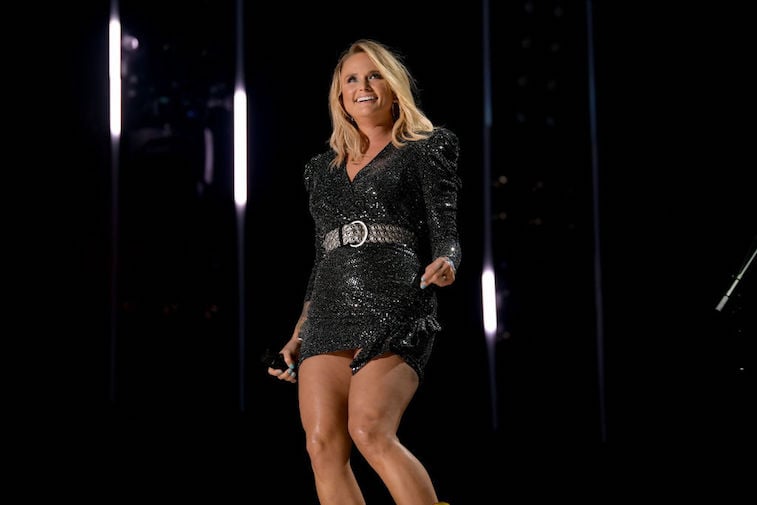 Lambert's life has changed a lot over the last five years
Lambert has been one of country music's biggest stars since the mid-2000s. She's developed plenty of relationships with other celebrities, but her high-profile romance with Blake Shelton always seemed to steal the show. The two started dating in 2006, and Shelton proposed in 2010. The couple wed in 2011, but the marriage didn't last the way everyone thought. In July 2015, the couple announced their divorce.
Lambert then went on to date Anderson East and was rumored to have had something with Evan Felkner, too, but she surprised everyone when she announced in February 2019 that she had married NYPD officer Brendan McLoughlin.
She shut down rumors that she had surgery to lose the weight
In the last five years, Lambert has been through a lot, but she's become even more passionate about looking and feeling her best. In 2014, when fans realized she had lost what appeared to be 20 pounds (though Lambert has said she doesn't know exactly how much it was), there were rumors that she received surgery to lose the weight. Lambert made an announcement to her fans disparaging the rumors that she had had any kind of surgery. "I lost my weight the healthy and good old fashioned way," she said, mentioning that she had worked out a lot with her personal trainer.
Lambert says a lot of cardio and strength training helped shed the pounds
In an interview with People, Lambert said that spending time at the gym was a huge help in shedding the weight. She credits her cardio and strength training for helping her gain muscle and lose pounds. ""We do cardio, a lot of circuit training. We do things with my body weight, like lunges. A lot of stuff with [resistance] bands," she told the magazine. Lambert's trainer, Bill Crutchfield, was a major factor in giving her the best workouts to tone and slim her body.
She made sure to note that she is very big on body positivity and wants everyone to feel best in their own skin – she encourages people to be confident no matter what their jean size. 
She credits portion control as a huge factor, too
Though exercise played a big role, Lambert says portion control was a major factor as well. Overeating is a huge contributor to weight gain in anyone, and Lambert said "watching what I eat" helped her slim down. Though Lambert didn't go in depth about what her diet consists of, most healthy-eating plans are high in protein and low in carbs, and include plenty of fruits and vegetables throughout the day.