How Much Are Charli and Dixie D'Amelio Worth?
While there are some celebrities out there who refuse to use social media, others are making their big break on platforms like Instagram and TikTok. That's certainly the case for sisters Charli and Dixie D'Amelio, two social media celebrities who have seen a truly meteoric rise in the past few months.
What did these two teens do to earn all of this sudden fame, can it last, and what's their net worth? Let's take a closer look and find out.
TikTok has been a success for Charli and Dixie D'Amelio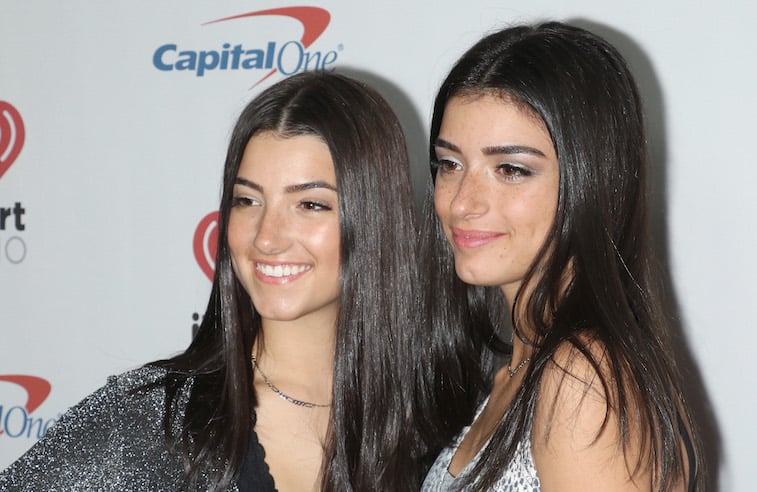 TikTok is proving to be an excellent platform for would-be entertainers to launch their careers. Just ask Lil Nas X, the 19-year-old rapper whose song "Old Town Road" has become a mega success and sparked a whole new genre of country-rap crossovers.
He got his start on TikTok, a platform that was initially called Musically and designed to share quick videos of dancing and lip-syncing. 
Indeed, these are exactly the types of videos that Charli D'Amelio has been posting on the platform. The 15-year-old has seen an enormous surge in followers. She excitedly tweeted about reaching 100,000 followers — a true feat for a previously unknown teen — in August of 2019. By November, she had 5.2 million followers. Today, she has 30 million.
Her older sister, Dixie, is also basking in some TikTok fame. The 18-year-old has 11.9 million followers of her own and also shares seemingly simple, everyday videos of the typical teenage variety. She's also got another 2.9 million followers on Instagram, where she frequently posts shots of herself modeling.
The sisters are baffled by their fame
The remarkable thing about the sisters' posts is that, well, there's not really anything remarkable about them! The silly videos of dancing and lip syncing seem like standard teenage posts, and while both girls are pretty, there's nothing particularly out of the ordinary about their modeling shots on Instagram, either.
They've got the support of their parents, who often show up in their videos. In an interview with MEL Magazine, Charli D'Amelio explains that she's just as baffled by her fame as anyone else: "I wish I could give everyone an explanation as to what happened, but I have no idea. I'm just doing what I do every day and posting it, I guess. It's very insane to me, as it is for everyone else watching."
While adults may not yet know their names, teens are well-acquainted with the famous sisters, and the bulk of their fan base seems to be made up of teenage boys.
Charli and Dixie D'Amelio have made a lot of money
Charli D'Amelio has expressed interest in becoming a dancer and a model, and her social media platforms are a perfect launchpad for that kind of success. Both Charli and Dixie D'Amelio have signed a contract with UTA, and there are plans to work with the family to produce more content including live touring, podcasts, and endorsements.
With this kind of professional support behind their projects, the sisters look to be prepared to leverage their rise to fame into long term careers. Their current net worth is somewhat disputed.
Some sources say that Charli D'Amelio, as the more famous of the two, is worth an astounding $4 million. Other estimates are much more modest, placing Charli at a net worth of $400,000 and Dixie at a net worth of $250,000.
Of course, with their fan base growing by the minute, these estimates are sure to change. 
What's certain is that these two stars have found themselves on the receiving end of a lot of unexpected attention, and it looks like they — with the support of their parents — are poised to keep it going.