How Much Are Former 'Real Housewife' Caroline Manzo's Children Worth Today?
Caroline Manzo was once a major cast member on Bravo Network's Real Housewives of New Jersey. Her life was always a bit chaotic, mostly thanks to her three adult children: Albie, Chris, and Lauren Manzo. Manzo eventually got a spinoff show with her children, but they've all flown under the radar for a few years now. Now that they're all a bit older, how much are they worth — and who is the wealthiest?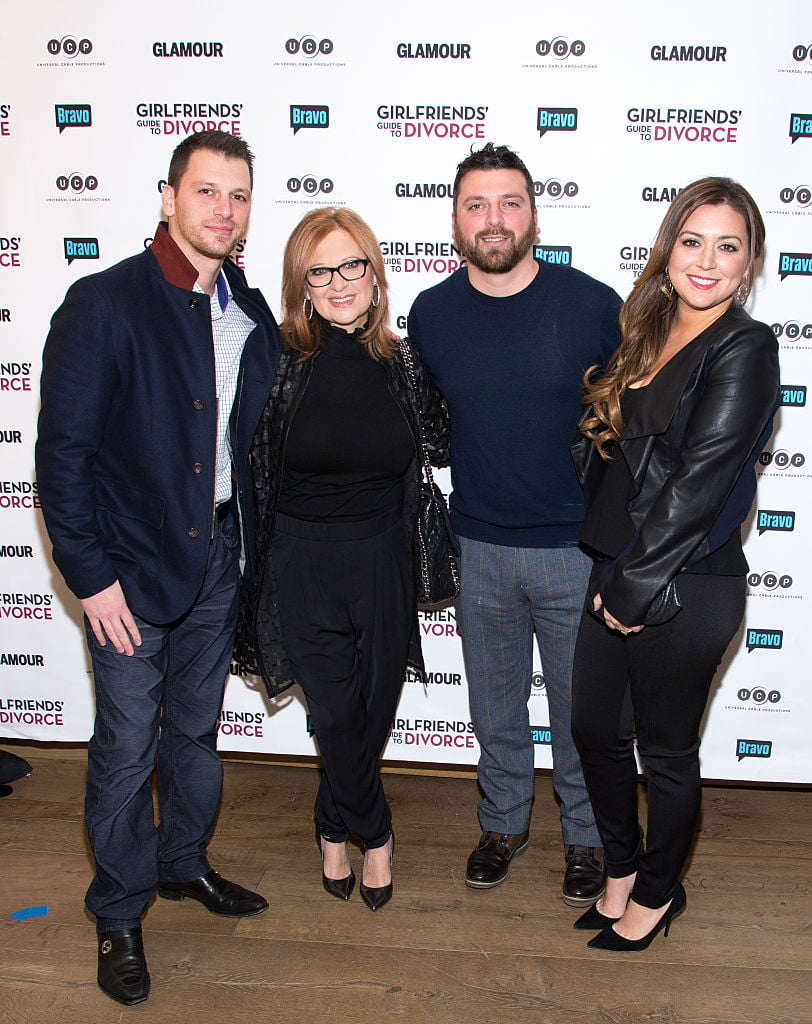 The Manzo kids received plenty of reality television fame on 'Manzo'd With Children'
Albie, Chris, and Lauren Manzo were all popular guest stars on Real Housewives of New Jersey. But fans grew to love the hilarious Manzo children, and Bravo eventually gave the family its own spinoff. The show only ran for three seasons, but it took a look into the fun-loving lives of all three Manzo kids, along with Caroline and her husband, as the kids navigated adulthood. Today, each of the Manzo children has taken on a business venture that's netted them a lot of money.
Albie Manzo is worth an estimated $1 million today
Albie Manzo was always the heartthrob of the Manzo family. He typically entered business ventures with his younger brother, Chris, and today, the two run a successful podcast. It's called "Dear Albie" and features advice-style conversation and plenty of special guests, including family members from the show. Manzo also ventured into the restaurant business with his brother. They worked alongside a successful restaurateur to open up a couple of different spots in Hoboken, New Jersey, which is an expensive, bustling small city just across the river from Manhattan. The two own Village Pourhouse and The Ainsworth in Hoboken. Today, he's estimated to be worth around $1 million.
Lauren Manzo is worth around $1 million today
Lauren Manzo didn't join in on the business ventures with her brother. She went in a different direction — today, she's in the salon business. Manzo has always been interested in hair and makeup, and she took a major step by opening her first salon a few years back. She's seen success for the most part, but in 2017, her Dobbs Ferry, N.Y. location was temporarily closed after a bad fire. She also has a salon in Wayne, N.J. In 2015, she married Vito Scalia and now has a young daughter, Marchesa. Scalia and Manzo battled divorced rumors but appear to be in a strong marriage. Today, she's worth an estimated $1 million.
Chris Manzo has the highest net worth at around $1.5 million
Chris Manzo is the middle child, and he also has the highest net worth. He's suspected to be worth around $1.5 million, but it's hard to understand why, since his business ventures are almost always with his brother. It's possible that he has a larger stake in these business opportunities. The two brothers have an extremely close bond, and their podcast and restaurants have been successful through the years. Manzo and his brother also developed a medicinal water drink called Blackwater, but were caught in the thick of a lawsuit when a Canadian company alleged the idea was stolen. Manzo and his brother are definitely both entrepreneurs, but he has the higher net worth.
Check out The Cheat Sheet on Facebook!