How Much are the Members of Maroon 5 Worth?
Adam Levine is the band's frontman, but how much are the others worth?
Maroon 5 was first formed back in the 1990s, and the band has been a household name for well over a decade now. Their most popular member is lead singer Adam Levine, who has gone on to also become one of the longtime judges on NBC's The Voice. Maroon 5 will be performing during this year's Super Bowl halftime show — but with so many accolades under their belts, how much are each of this band's members actually worth?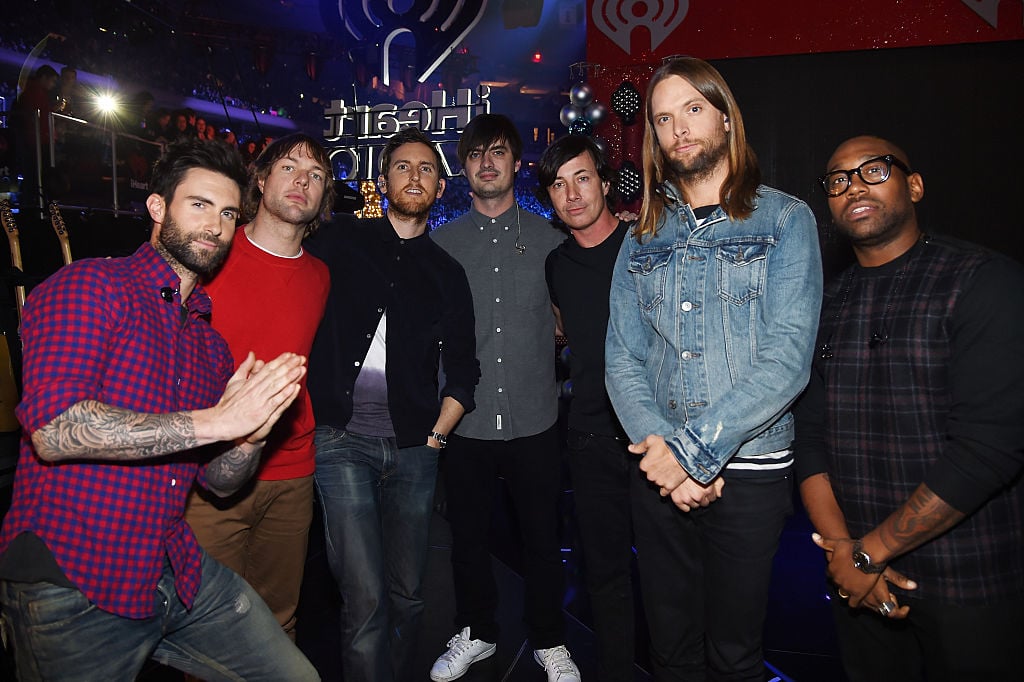 Lead singer Adam Levine is reportedly worth up to $90 million
Levine is easily the most well-known member of Maroon 5. He's been with the band since it started, and he's the lead vocalist and the face of the group. In addition to finding success with Maroon 5, he is also well known for being a judge on The Voice. Sources say Levine rakes in around $13 million per season for the show. Today, he's worth anywhere from $60 to $90 million.
Guitarist Sam Farrar is worth an estimated $8 million
Sam Farrar primarily plays guitar for the band, but he does dabble in bass, percussion, and keyboards for the group every once in a while. He also has co-written and co-produced several of the group's songs, which has likely earned him some royalty money. He may not be a household name, but he's earned a good reputation in the music industry and is worth an estimated $8 million.
Keyboardist Jesse Carmichael is worth an estimated $6 million
Carmichael took a short hiatus from the band between 2012 and 2014, but he's back and has been with them for a total of more than 20 years. He's their leading keyboardist, and though he left the band for a bit, he was welcomed back with open arms and has been with them since. He's worth an estimated $6 million.
Drummer Matt Flynn is worth an estimated $4 million
Flynn may not be as well-known as Levine, but he's still worth a few million dollars. That's because his drumming skills are pretty much unmatched. Besides being the drummer for Maroon 5, he's also worked with other musicians such as Gavin DeGraw and The B-52s. He's worth an estimated $4 million today.
Guitarist James Valentine is worth an estimated $4 million
Valentine is the lead guitarist for Maroon 5, and he's also been with the group since the beginning. He's had a successful career with the band but has also stepped in and played for other bands on certain albums. He's earned a net worth of $4 million since Maroon 5 got its start.
Keyboardist PJ Morton is worth an estimated $2 million
PJ Morton is the keyboardist who filled in for Carmichael when he took his hiatus. But after Carmichael returned, the band decided to keep both of them. Morton has only been with the band since 2012, so his net worth isn't quite as high as the other band members, but he's still worth an estimated $2 million.
Bassist Mickey Madden's Net Worth is Unknown
Mickey Madden has been Maroon 5's bassist since the group got its start. However, his net worth remains unknown. It's possible he tries his best to keep his finances completely closed off, since it's technically none of the public's business. He remains the only Maroon 5 member without an estimated net worth.
Check out The Cheat Sheet on Facebook!