How Much Did Bethenny Frankel Make For Selling Skinnygirl Cocktail?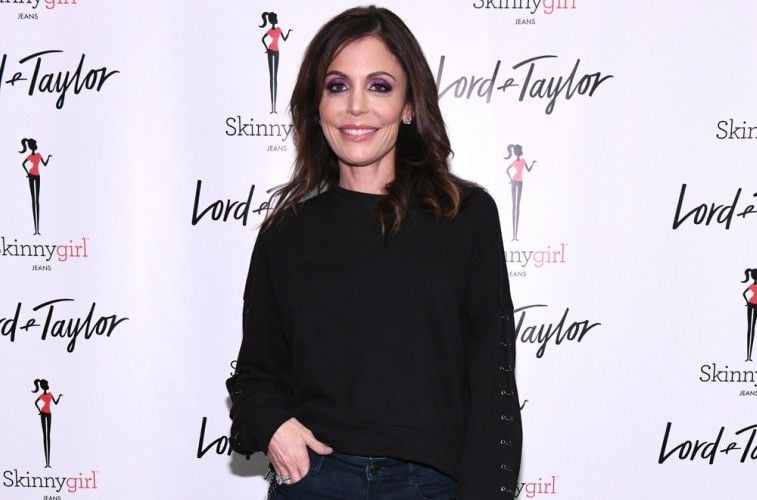 Fans have watched Bethenny Frankel rise from struggling to make it as a cook to having a brand empire on Real Housewives of New York. That empire all started with Skinnygirl cocktail, which she has sold. Now she has taken the brand to new products like jeans and popcorn. So much did she make for selling the liquor? And does she plan to sell the brand in the future? Here is everything you need to know.
Bethenny Frankel reportedly sold Skinnygirl cocktail for $120 million
Frankel was open about struggling financially in the early seasons of Real Housewives. But her money situation changed when she built Skinnygirl cocktail simply from an idea she had.
"I came up with the idea for the Skinnygirl margarita, a low-calorie cocktail, in my kitchen," the reality star said according to Inc. "I thought Everybody wants to have a margarita, and nobody wants to feel guilty about it."
The idea worked and the liquor brand grew to offer different margarita flavors, vodka, and wine. The value also grew where she was able to sell it for $120 million to Beam Global in 2011. Not only did Frankel walk away with a huge payout, but she made sure to keep the rights to the brand, Skinnygirl. Those two moves pushed her to become the highest-earning reality star in Real Housewives and getting a cover on Forbes.
Now she is making other products like popcorn, water enhancers, sweeteners, coffee, and more.
Frankel says she won't change the Skinnygirl name, but she might sell it one day
The businesswoman has also taken the brand to jeans, which became controversial given society is starting to move toward body diversity and positivity. But Frankel insists that she loves the name even though she's gotten heat for it.
"I love the name," she said at Advertising Week. "It's for all shapes, all sizes, and there are no plus sizes, everybody's together," she continued. "But girls who are larger women want it more. They love it. They get that it's a spirit. That it's a lifestyle. That it's not taking yourself too seriously."
Although Skinnygirl's brand still seems to be working for Frankel, she's not against selling it. When Business Insider asked if she would sell she answered, "Maybe. Depends on the number. People have circled. I've just had someone circle, just had someone offer. It'd have to be the right number and the right strategic partner."
Frankel has been moving on from her Skinnygirl success with other things. She has made headlines for her charity work including flying to Puerto Rico to offer aid after Hurricane Maria. She also went to Mexico after it had a deadly earthquake.
She has also been positioning herself as a businesswoman separate from her brand by appearing on Shark Tank in Season 9. She will be a guest shark again in Season 10.
Read more: 'Shark Tank': Mark Cuban Battles Bethenny Frankel Again and Says 'We're Going to Battle Sometimes'
Check out The Cheat Sheet on Facebook!