How Much Did 'Black Widow' Make?
Black Widow was a hotly anticipated film in the Marvel Cinematic Universe. Originally slated to be released in 2020, the coronavirus pandemic forced it into 2021. Now it's part of an ambitious slate this year for Marvel that features four feature films and a whole slew of streaming series on Disney+. 
Relatively speaking, the film was successful at the box office, but Disney also released it on the Disney+ platform. That caused some controversy between the studio and the film's star, Scarlett Johansson. So how much did the film make, and what's the issue between Johansson and the House of Mouse? 
How Disney released 'Black Widow'
2020 was one of the most unique years in cinema. Many tentpole blockbusters pushed their release dates back as far as they could. Others took a different route. For example, Disney decided that for the live-action remake of Mulan, it would release it on its Disney+ platform. Other studios followed suit – Wonder Woman 1984 was released on HBO Max while it was also on the big screen. 
According to Tech Radar, Disney announced in March of 2021 that Black Widow would come out in both theaters and Disney+, concurrently, though they would charge Disney+ users to watch the film at home. This was the first Marvel film to be released to a streaming platform straight away. 
This made for a better viewing experience for many fans – some moviegoers don't yet feel comfortable heading back to the theater – but it caused quite a kerfuffle between the headliner of the film and Disney. 
How much did 'Black Widow' make?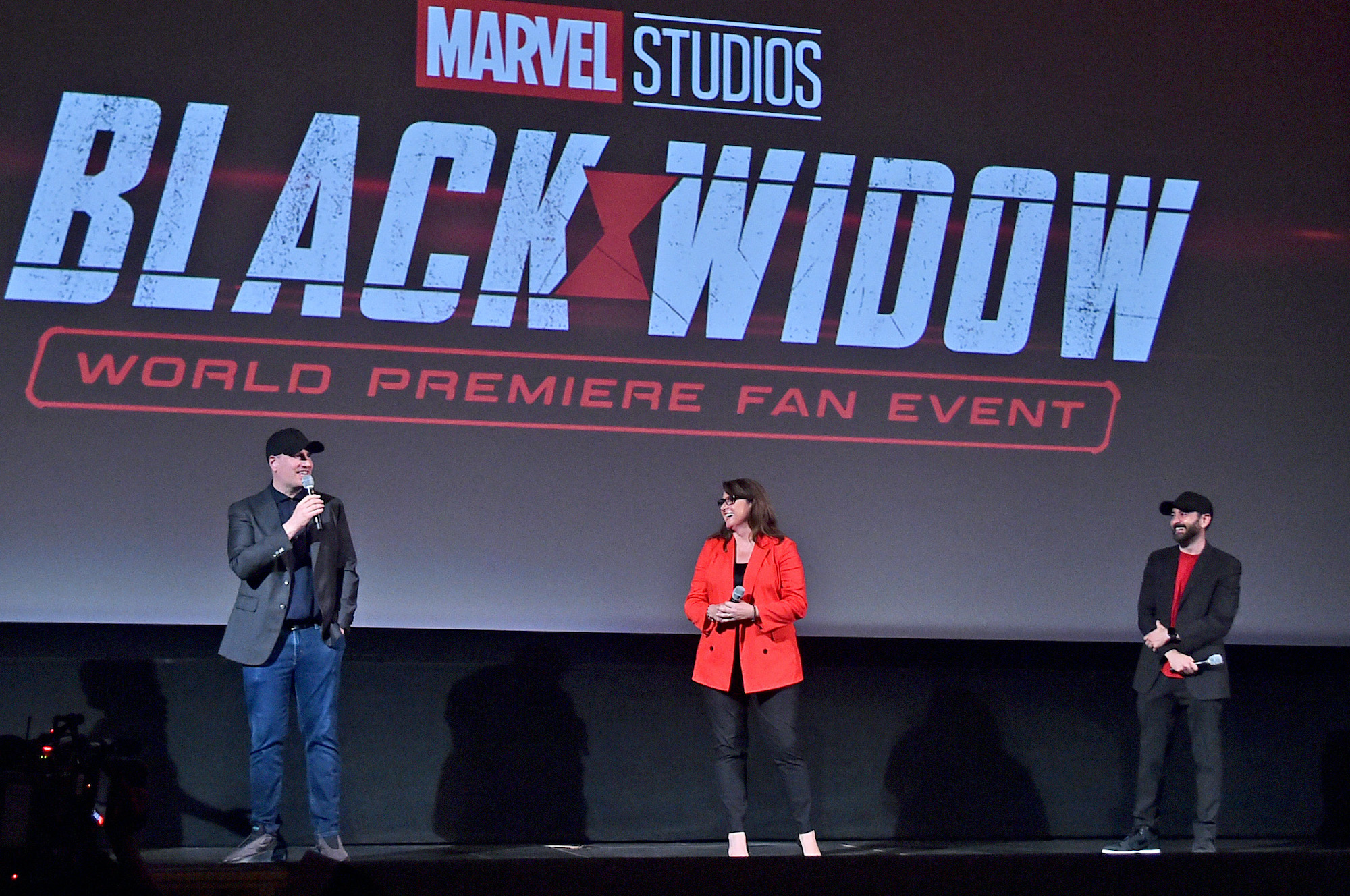 Variety reported that the film made $60 million on Disney+ with $158 million at the box office. That sounds like a high figure, especially for a hybrid release format that studios are still exploring. But while the numbers seem encouraging for future experiments like this, it led to a big problem between Johansson and the distributor. 
CNBC reported that Johansson sued Disney over the film's release. According to her, her deal with Disney and Marvel entertainment "guaranteed" the film an "exclusive" release in theaters, with her salary being directly tied to the film's performance. 
As the movie industry explores this still unknown frontier of mixing theater releases with in-home offerings, this is the kind of obstacle they can expect to run into. Johansson has a point if the deal was written as her legal team claims. This will likely lead to many more actors taking distributors to task in the same way. 
How much Scarlett Johansson made from the movie and her net worth
There is no official total for how much Johansson received for her efforts, but Disney did throw out a large number that represents at least how much she made at the bottom end. In responding to the lawsuit, NBC News reported that Disney reps said the following: 
"Disney has fully complied with Ms. Johansson's contract and furthermore, the release of Black Widow on Disney+ with Premier Access has significantly enhanced her ability to earn additional compensation on top of the $20M she has received to date." 
Sure, there will be some that claim Johansson should be happy with the rather large $20 million payout she received. Others will point to her already being rich – Celebrity Net Worth reports she has an estimated net worth of $165 million – as a sign that she should just be happy with what she got. 
But how much money Johansson made from Black Widow and the amount of money she has overall doesn't change the fact that a deal is a deal. Yes, the figures are big, but the bottom line is that Johansson is standing up on behalf of artists everywhere in holding a massive entertainment conglomerate accountable.