How Much Did 'RHOA' Alum Shereé Whitfield Receive in Her Divorce Settlement From Bob Whitfield?
Shereé Whitfield's time on RHOA made her a fan favorite. At the time of the show's inception, Shereé was newly divorced from Bob Whitfield and looking to start fresh but co-parenting with Bob. But, a divorce settlement she felt was unfair would put a damper on things.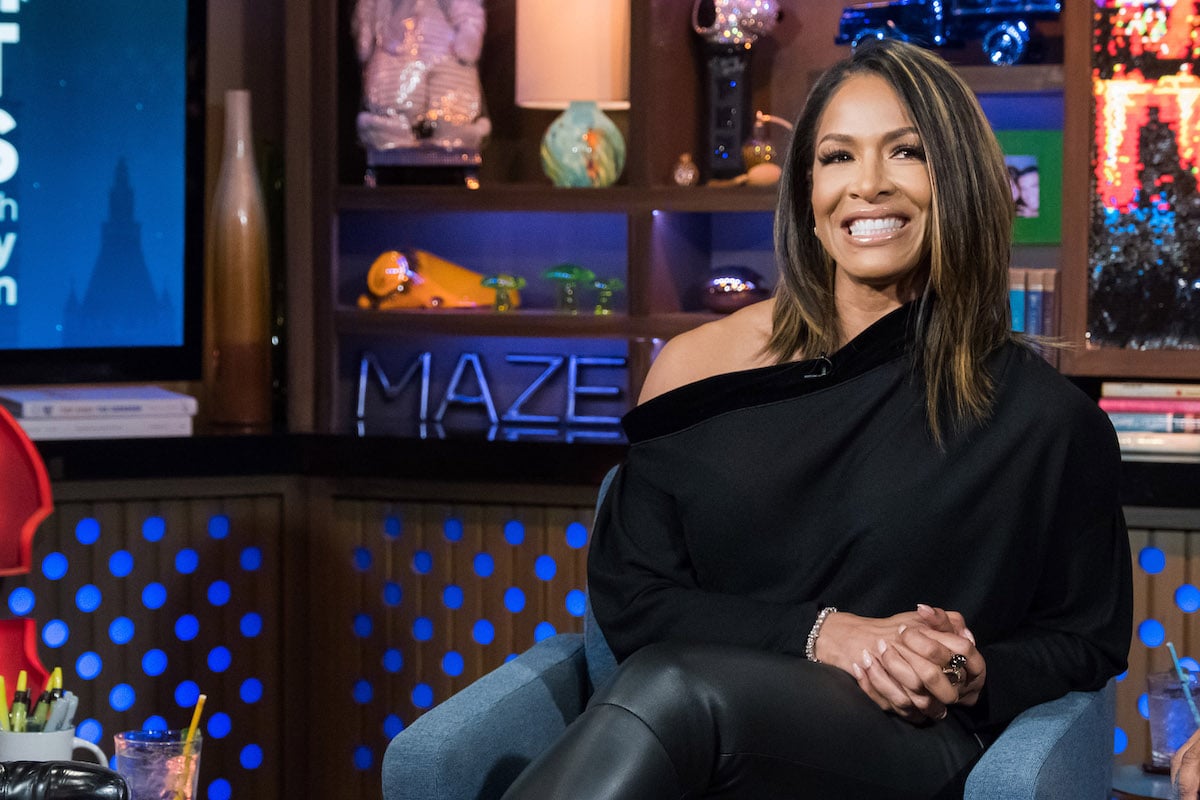 Bob and Shereé Whitfield's marriage was tumultuous
By the time RHOA premiered in 2008, Bob and Shereé's divorce proceedings had already begun. They were living separately with Shereé hoping for a seven-figure divorce settlement to continue living her lavish life that she grew accustomed to married to the former NFL star. 
The couple divorced in 2007 after seven years of marriage. The show debuted a year after the divorce was finalized, with Shereé hosting her own divorce party in celebration of such.
In the early years of the show, Shereé did not say much about her marriage to Bob, with the exception that Bob was a serial cheater and absentee father. She took him to court for unpaid child support for their two children in season 4.
Related: An Update On Past 'Housewives of Atlanta'
They appeared on an episode of Iyanla: Fix My Life to repair their co-parenting relationship but were unsuccessful. Bob accused Shereé of trying to tarnish his image with allegations of him being a deadbeat father and Shereé shot back claiming Bob lacked accountability for his mistakes.
When Shereé returned to the show as a full-time housewife in season 9, she and Bob were considering reconciling. However, it was short-lived when Bob began making jokes referencing the domestic abuse she says she experienced during their marriage.
Bob later apologized to Shereé for making light of the abuse but the damage was done and the idea of rekindling their old flame died for Shereé. 
Shereé Whitfield fought for a higher settlement in her divorce from Bob Whitfield
Shereé did receive seven figures in her initial divorce settlement but it was not the seven figures she'd hoped for. According to the Atlanta Journal-Constitution, Shereé was awarded over $1 million in cash, marital property, and Bob's NFL retirement accounts. The settlement was void of any spousal support and Shereé and her children were evicted from the marital mansion she and Bob once shared.
Her settlement included a lump sum payment of $775,000, an annual $113,422 in Bob's retirement funds, and $2,142.87 in monthly child support for their two children. But Shereé decided to appeal, with her attorney noting that her lack of education limited her ability to earn a decent living to provide the required lifestyle for children of a former professional athlete.
But according to Reality Tea, Shereé's appeal fell flat when Bob filed for Chapter 13 bankruptcy in 2011 claiming he was broke.
Shereé bounced back strong, building her own Georgia mansion that she refers to as Chateau Sheree. The home was under construction for five years but was worth the wait. With 10,000 square feet of living space, Shereé proved she could make it on her own.
Luckily, Shereé and Bob are in a much better place. During a 2020 appearance on Watch What Happens Live, Shereé said she and Bob are great friends and co-parents to their now-adult children.