How Much Do Kris Jenner's Daughters Pay Her to Be Their Manager?
Here's how much Kris' wealthy daughters pay her.
Kris Jenner has raised six children, and five of them are her very famous, very successful daughters. (She also has a son, Rob Kardashian, who stays out of the spotlight most of the time.) Kris is responsible for managing all of her daughters' careers, including 21-year-old billionaire Kyle Jenner. But how much do the Kardashian-Jenner daughters pay Kris to be their "momager" (a mom who is a manager).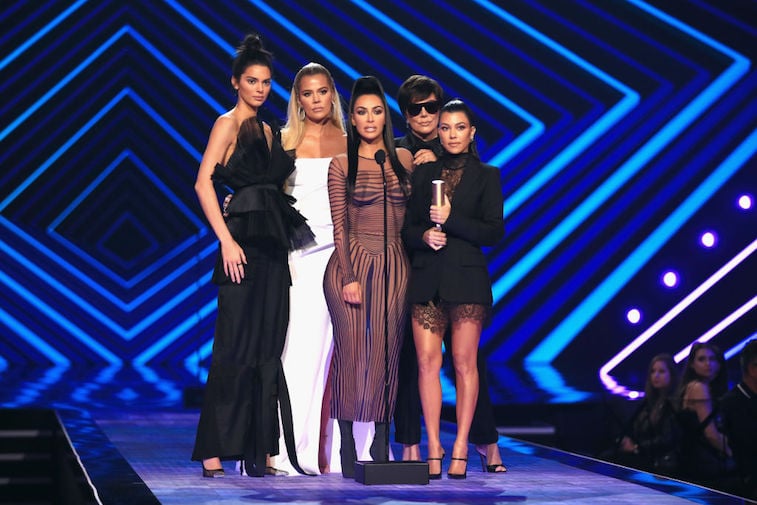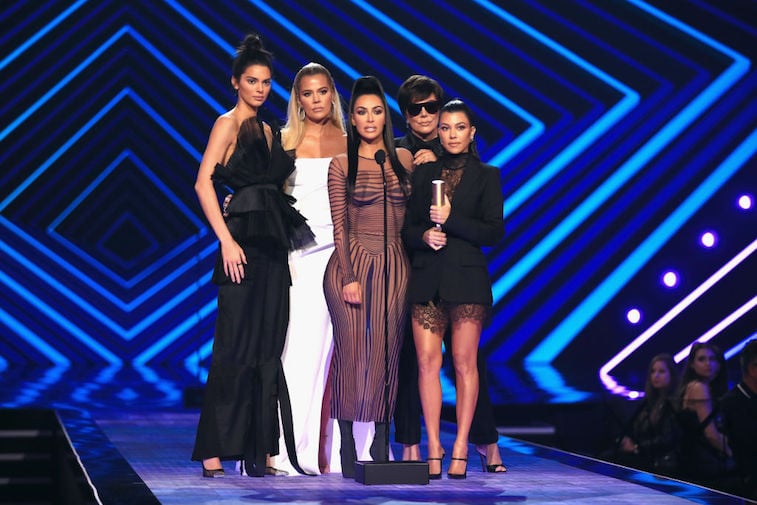 Kris Jenner has been managing her children for more than a decade
If you're wondering why the Kardashians are so famous, you can thank Kris. She's the woman behind pretty much all of their success, and she's been managing her daughters since Keeping Up With the Kardashians first got its start back in 2007. Jenner is responsible for the majority of her daughters' modeling, endorsement deals, and pretty much any other business venture they've taken on. Plus, she's the brains behind the daughters' reality shows.
She charges her daughters a 10% management fee
Most managers charge a 15% fee for bookings related to their clients. But Kris Jenner isn't a regular mom; she's a cool mom. She only charges her daughters 10% for every deal they make. According to TMZ, Kris worked out a $150 million contract for new seasons of Keeping Up With the Kardashians, for which she took a 10% cut, or $15 million. Forbes reported that Kim Kardashian made $45 million between June 2016 and June 2017. It's safe to say Kris was on the back end of the majority of Kim's business deals, so she likely made somewhere in the ballpark of $4.5 million from Kim alone over the course of one year.
Kylie Jenner reportedly paid her mother $17 million to be her manager in 2018
Kylie makes the majority of her money from Kylie Cosmetics, so Kris likely doesn't receive 10% from Kylie's makeup line since Kylie owns 100% of the company herself. But Kris does still net 10% of anything Kylie makes from other business deals, which may include endorsements, modeling, and anything else the 21-year-old gets involved with. Business Insider reported that Kylie Jenner paid Kris a total of $17 million back in 2018. Kris probably made the most money from Kylie than any of her other daughters, and Kylie has definitely helped Kris' net worth grow.
Kris is worth about $60 million today — thanks to her daughters
Kris may be the brains behind her whole family's success, but when it comes to her earnings, it's her daughters who are paying up. Kris is reportedly worth $60 million these days, and that's mostly thanks to companies being obsessed with getting her daughters on board with different business deals. Now that Kylie is a billionaire, and with all of the drama between Khloe and Jordyn Woods, the Kardashians are only becoming more and more famous. This means Kris will likely only keep putting more money in her pockets. Fans of the "momager" have begun to realize how enormously capable she is of keeping her daughters in the spotlight. "The devil works hard, but Kris Jenner works harder," has become a jokingly accurate phrase about Kris' dedication to her family's success.    
Check out The Cheat Sheet on Facebook!