How Much Do Prince Charles and Camilla Parker Spend on Travel?
It may seem that we don't see Prince Charles and Camilla Parker Bowles as much as we do other royals, like Prince William and Kate Middleton. However, Charles is an important part of the monarchy, and he has quite a full schedule.
Queen Elizabeth herself rarely travels too far outside of London, so when duties must be carried out in other locations, it is up to her family members to attend. It is pretty safe to say that when royal family members hop on a plane to go somewhere, they do so in a way that the rest of us can't even begin to imagine.
So, exactly how much money do Prince Charles and Camilla Parker Bowles spend on travel?
Their recent royal tour of New Zealand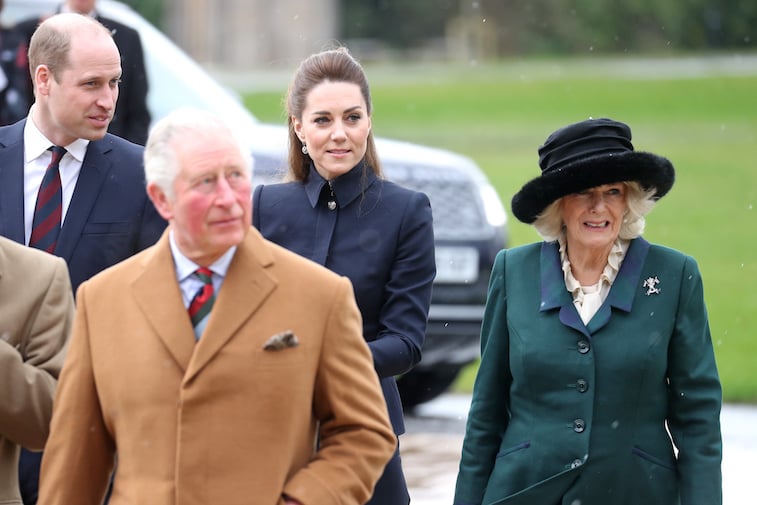 Royal fans know that the family members, especially Prince Charles, have jetted off to some pretty spectacular locations. His role as a royal has taken him around the world as he meets with world leaders and other important figures to discuss relationships with Great Britain and other important issues.
So, where did Charles and Camilla go on one of their most recent royal tours? It turns out that they went to New Zealand, Town & Country reports. While there, the couple interacted with locals, and Charles spoke about issues such as the environment and conservation.
Where else have Charles and Camilla traveled to?
New Zealand definitely was not Charles and Camilla's first trip, and it won't be their last. Over the years, they have taken quite a few lavish trips to places that most of us have only dreamt of.
It was not so long ago that they headed off to Cuba, the first time any of the royals have done so as part of their official duties. There is no doubt that they had the time of their lives, and it was even reported that Prince Charles and Camilla enjoyed a British Classic Car event while in Havana, and even drove around in a black convertible.
While in the Caribbean a few years ago, Charles and Camilla made sure to set aside some time for fun, which couldn't have been easy considering as to how they carried out 50 engagements during their time there. What a fun, yet jam-packed schedule.
How much do Prince Charles and Camilla Parker spend on travel?
All of this traveling gets pretty costly! So, how much do Prince Charles and his wife Camilla actually spend on traveling?
According to Travel + Leisure, the future monarch and queen consort actually spend the most out of any of the royals. In 2017, the family as a whole racked up a bill of over $6 million dollars for their travels.
The most expensive trip that year was, of course, Charles and Camilla, whose visit to Italy, Austria, and Romania in the time span of just over a week cost well over $200,000.
Their visit to the Caribbean cost more than twice that, proving that Charles and Camilla spare no expense when it comes to traveling. So, why is it so expensive?
Well, they stay at lavish hotels, wear designer outfits for appearances, have a hair and makeup crew, and of course, a huge security team. Let's not forget the small, chartered flights to various places, and it adds up to quite a large sum of money.