How Much Do the 'Love Is Blind' Contestants Get Paid?
One thing about reality shows that's become a reality of late is contestants often use the shows for publicity. Winning a reality show has become less important, especially if it's a competitive-oriented format. The Bachelor is a good example where it seems many of the women and men who participate aren't really there to find love and rather promote themselves to the world.
With the recent hit Netflix reality show Love is Blind, there seems to be evidence of the opposite. The marriage track record there is better than skeptics likely expected.
Thanks to a concept of dates occurring in pods (where each contestant's face is hidden), a real social test was put into play. According to sources, though, there may be a greater motivator going on based on what participants are paid.
Contestants are hardly paid anything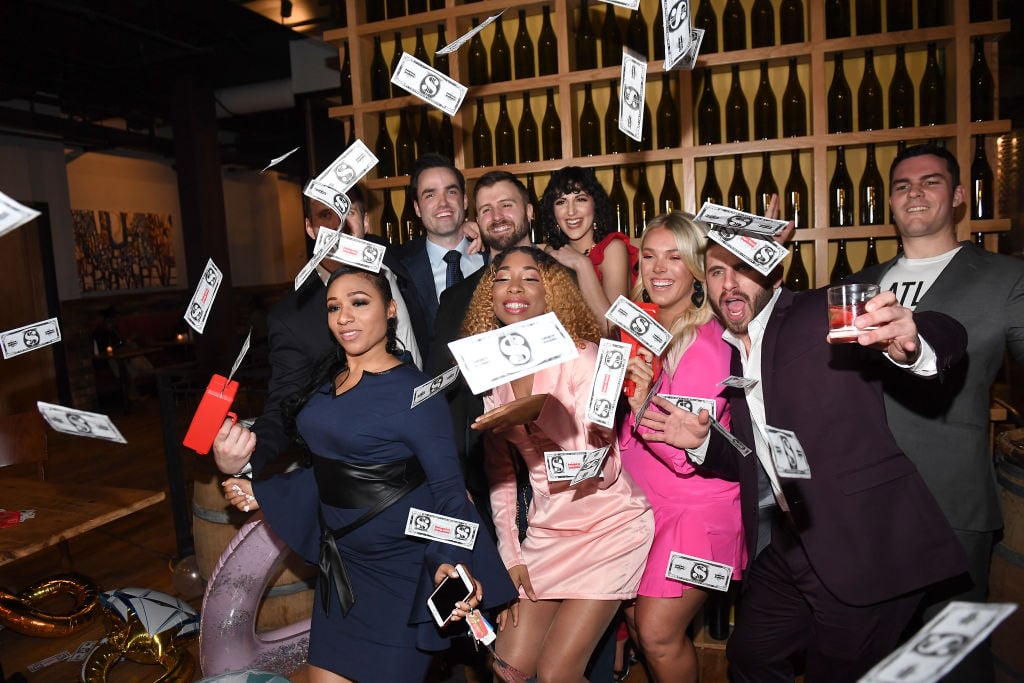 According to a report from Women's Health, an anonymous source says all Love is Blind contestants are paid virtually nothing. No doubt they're paid scale for a standard TV appearance, something falling in line with most reality shows.
All of this seems to confirm those participating are really there to find the love of their life. Hearing this also breaks the skeptical streak of people using reality shows as a promotional forum. Based on statistics of how many single people are out there, perhaps this shouldn't be surprising.
Despite some preferring to stay single, a good chunk of these people are still trying to find someone they can live with for life. The idea of loving someone for who they really are rather than what they look like is arguably one of the better reality show concepts without seeming exploitative.
Then again, there may be another angle to this since they may only pick contestants who are already attractive.
The marriage rate of Love is Blind so far
Out of six proposals on this debut season of Love is Blind, three broke up during the wedding ceremony, but three stayed married. Considering the track record on shows like The Bachelor are terrible for couples going through with marriage (or splitting), it says something about Love is Blind's worth.
Plus, it says just as much about the contestants if they're willing to go through an unusual format to find love without being paid a large fee. If most people probably wouldn't agree to be exploited like this in front of a global audience, having three marriages still holding together might give a new view on love.
Maybe more people truly are willing to go beyond the physicality of people and appreciate them for who they are inside. It's a promising message and unusual for a reality show when most of them exist merely to titillate or push viewer buttons.
Love may usurp money after all
While critics of Love is Blind have given it mixed reviews, it does another thing right beyond not focusing on money: Allowing extended conversations among the contestants. Talking to one another over a period of days is at least important in getting to know a person well.
Doing this is a far cry from the more impulsive reality show The Proposal that aired on ABC briefly in 2018. Critics savaged it, leading to a quick demise. Mostly, this was due to the ridiculousness of someone proposing marriage after only 20 minutes of banter.
Let's see more reality shows like Love is Blind focus on the important things in life beyond money and fame.