How Much Does Pat Sajak Earn on 'Wheel of Fortune' and What Is His Net Worth?
Like Alex Trebek, Pat Sajak is a hall of famer in the realm of game show hosts. Wheel of Fortune has become an iconic brand, with millions of households tuning in each weeknight to watch vowels spin and solve puzzles. Along with Vanna White, Sajak is synonymous with the brand and has endeared himself to viewers and players as the show's cheerful, witty host.
With such a long-running career, Sajak has built up quite his own fortune as one of America's most recognizable hosts, but how did he reach this level and what is his net worth?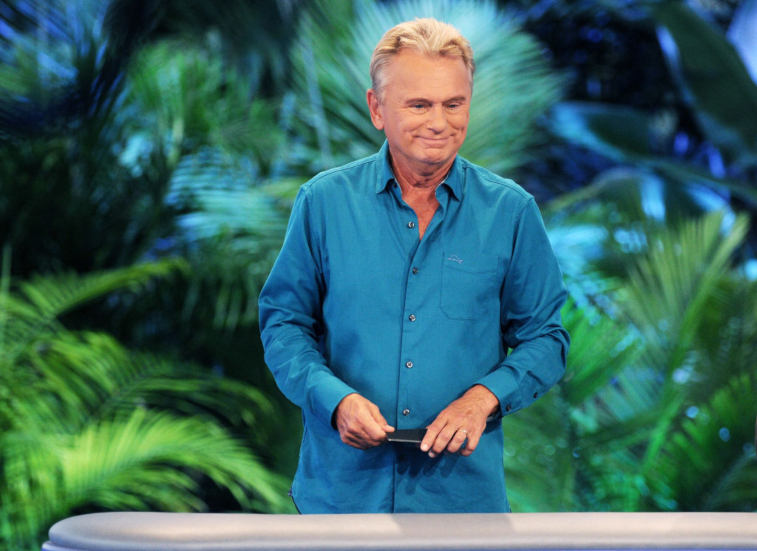 Sajak was once a weather anchor
Early in his career, Sajak—who was born Patrick Leonard Sajdak—did voiceover work for NBC and also worked as a weatherman for KNBC in Los Angeles. In January this year, he congratulated his old employer on 70 years in the game where he "spent 5 years as a weatherman and talk show host prior to selling vowels."
Prior to that, he'd honed his craft in the army and at college by doing radio hosting and a little bit of deejaying. Then along came the opportunity to host Wheel of Fortune.
'Wheel of Fortune' made Sajak a household name
Wheel of Fortune has been on television for four decades, but Sajak has held the hosting gig since the early '80s. Before landing the job, he gained a little bit of experience by hosting two other game show pilots: Puzzlers and Press Your Luck. Once he came on board with Wheel, he was the face of both the daytime and evening versions of the show. Eventually, Sajak switched to exclusively hosting the primetime slot.
According to Closer Weekly, the 73-year-old makes $15 million a year as the host of Wheel of Fortune, filming four days a month, taping six shows per day. In comparison, his partner in letter-spinning, Vanna White, earns $4 million per year, Good Housekeeping reports.
The show has increased Sajak's wealth
Can you believe Sajak almost wasn't hired for Wheel of Fortune? Behind the scenes, someone didn't believe he'd be a good fit and had another person in mind for the job. At this stage, it'd be hard to picture anyone else doing it. Sajak's lengthy tenure as Wheel's host has helped grant him a net worth of $65 million, per Money Inc.
During his time as on the show, he's won three Daytime Emmys and one People's Choice Award for being an outstanding host. Along the way, he's tried his hand at franchising and other business opportunities, including investing in a professional baseball league.
Sajak and his wife Maggie have two adult children, and the couple divides their time between their homes in Maryland and Los Angeles. At this time, the beloved host is recovering from a health scare that required him to have emergency surgery.
Although he's out of commission for the time being, Sajak is in good spirits and will be back to his hosting duties soon. Fans of the show will continue to see him on Wheel as his contract has been renewed through 2022.