How Much Does Selena Gomez's Serendipity3 Sundae Cost?
Selena Gomez recently added ice cream mogul to her impressive list of credits. Enjoying the success of her Hulu series, Only Murders in the Building, the "Lose You to Love Me" singer now has her name on a delectable dessert at New York City's iconic Serendipity3 restaurant. The price tag on this tantalizing treat is almost as indulgent as the calorie count.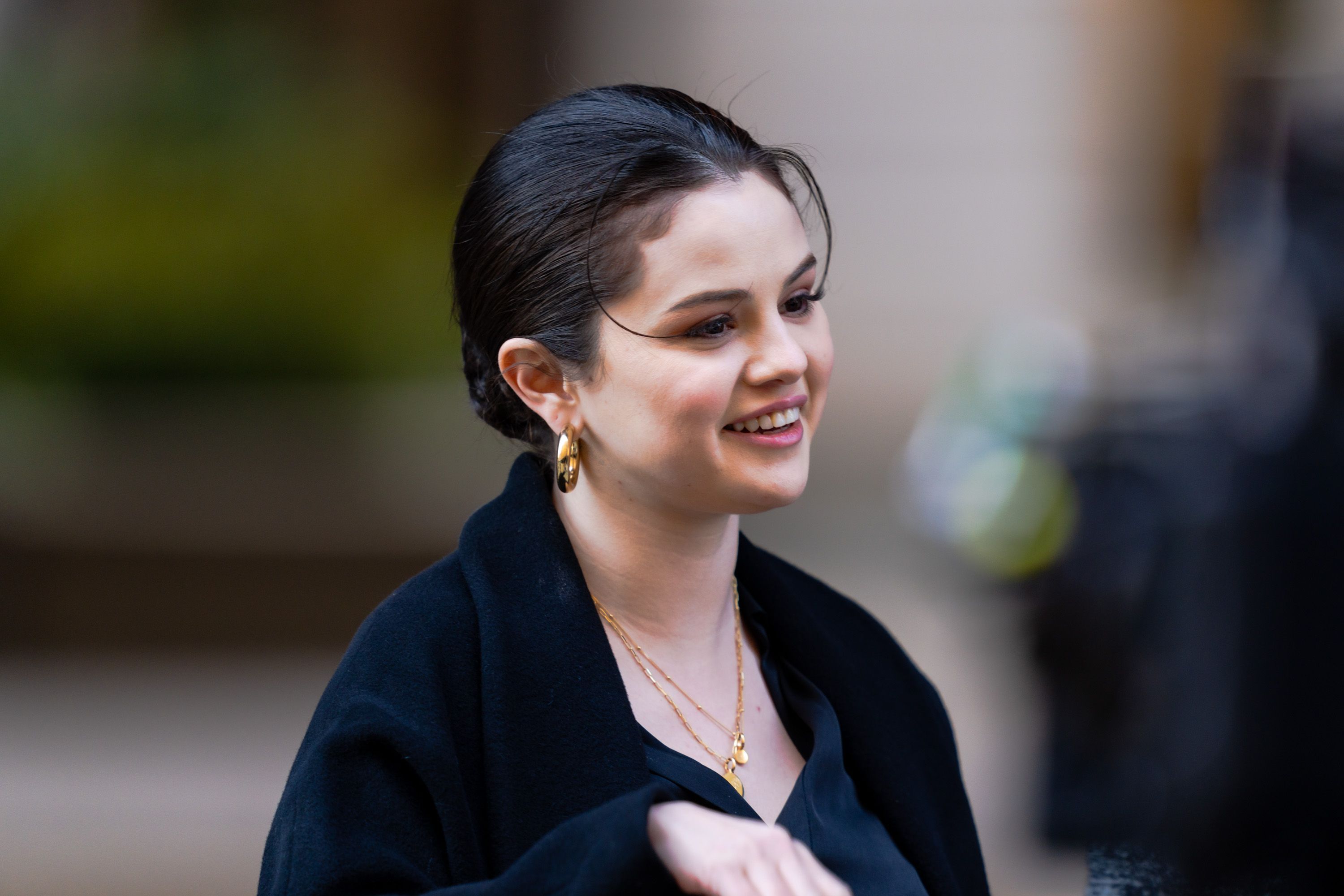 The Selena Sundae may be worth the price
Gomez joined Serendipity Brands in 2020 and launched her own flavor – Cookies & Cream Remix – after collaborating with global music sensation BlackPink for their single "Ice Cream". Now that Serendipity3 has recently reopened their landmark restaurant, the former Disney star is offering her own item on the menu.
While $29.95 may sound a bit rich for ice cream, the Selena Sundae truly delivers. Served with three scoops of Gomez's Cookies & Cream Remix flavor accompanied by a banana, the ice cream is topped with hot fudge, cream-filled cookie crumbles, pink sugar, whipped cream, and, naturally, a cherry. True ice cream enthusiasts will undoubtedly be happy to embark on the caloric and monetary splurge.
Ten percent of proceeds from the sundae go toward Gomez's Rare Impact Fund, which provides people with access to mental health resources. Gomez created the fund when she launched her Rare Beauty brand.
"It's been very rewarding hearing people's responses to our message with their own stories," Gomez told Elle of starting the mission. "It's very inspiring and encouraging to me that we are making a difference."
Selena Gomez is a fan of Serendipity3 sundaes
Gomez's sundae is a small price to pay in comparison to the legendary restaurant's Grand Opulance Sundae. Ringing up at $1,000, the ice cream concoction includes a 23-karat gold leaf over three scoops of Tahitian vanilla ice cream. Almonds, caviar, and a sugar orchid round out the costly confection, and must be ordered 48 hours in advance. The sundae is served in a $350 Baccarat crystal goblet that includes additional 23-karat gold leaf, along with an 18-karat gold spoon. Gomez has yet to order the expensive edible.
"It's wild the sundaes they come up with," the pop singer said. "I have not tried the Grand Opulence sundae but maybe I can the next time I visit the restaurant. I generally go for more classic sundaes like our Forbidden Broadway Sundae, which has chocolate blackout cake with vanilla ice cream, hot fudge and whipped cream."
A long time Serendipity fan, Gomez goes for one flavor in particular when she's yearning for a walk down memory lane.
"I wouldn't say I have different flavors I seek out for good or bad days," she explained. "If I am craving more of a nostalgia feeling, I would say the Frrrozen Hot Chocolate ice cream. It definitely reminds me of my childhood, so in a sense I guess it brings me comfort."
'Only Murders in the Building' star is a business mogul
Known for her accomplishments in music, television, and film, Gomez is thriving in taking on partnerships in business endeavors.
"I've learned countless lessons from investing in existing companies such as Serendipity3, and especially with starting Rare Beauty from the ground up as well as producing many film and television projects," she shared. "I think it is important to be involved in something you truly believe in and to listen to others."
Gomez plans on exploring more business opportunities and welcomes outside feedback.
"I don't pretend to have all of the answers," she commented. "I think it's important to have an open mind and listen to others while making decisions."