How Much Does Wendy Williams Have to Pay Her Ex, Kevin Hunter, In Their Divorce?
Wendy Williams is not letting a painful divorce stand in her way of living her best life. Fans were happy for the talk show host when she filed for divorce from her cheating husband this past Spring. Since her filing, she's promised to be the best version of herself possible.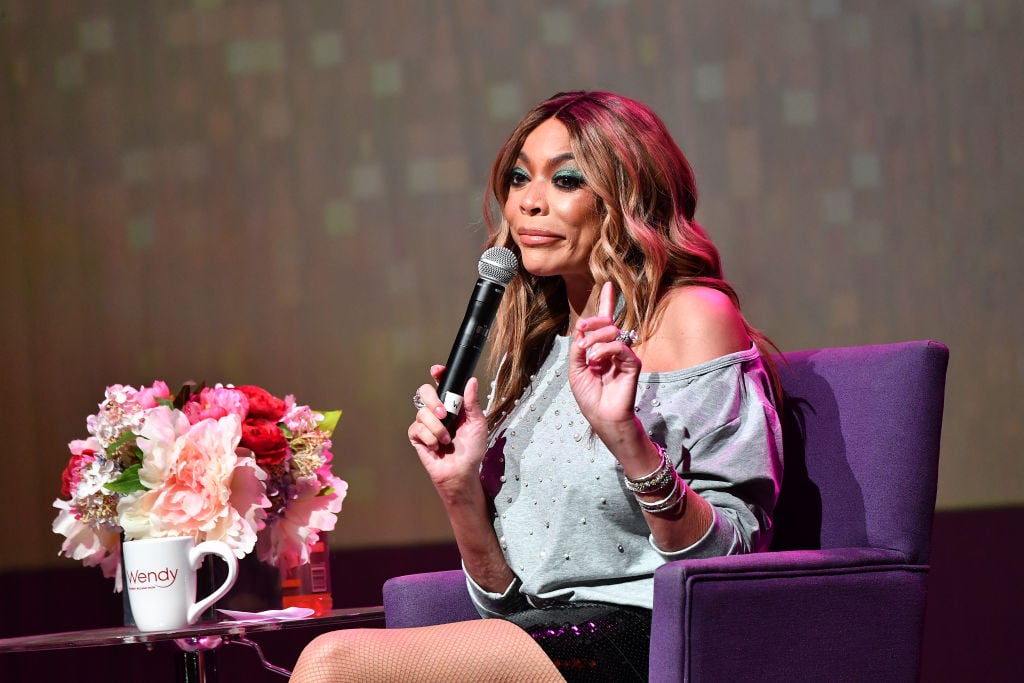 While Wendy films season 11 of her hit daytime talk show, the details of her divorce are currently being sorted out. Recent reports reveal that Wendy is shelling out a lot of cash to her former beau.
Wendy Williams is enjoying the single life
After coming to the difficult decision to finally leave her husband after a turbulent two years of non-stop tabloid gossip, Wendy Williams is single and on the prowl. The 55-year-old mogul put her marital home on the market and moved into a Manhattan apartment fit for the single life. The $15,000 a month bachelorette pad is in New York's financial district. 
Page Six reported that Wendy is enjoying a three-bedroom, three-bathroom unit, equipped with two levels, a large master bedroom, and picturesque views of the Hudson River. Wendy spoke openly in the past about her dreams of relocating to the city from the suburbs of New Jersey with her husband once they became empty-nesters. She got her wish but not in the form she imagined.
Wendy's not crying over her divorce either way. She spent her summer traveling, splitting her time between New York and Los Angeles, partying until the wee hours in the morning with celebrity friends like Blac Chyna. She's also been honest about dating and is looking forward to being married again in the future.
How much is Wendy Wiliams worth?
With over 30 years in the business, Wendy has amassed a fortune. Long before her television career, Wendy was a top radio personality. She's known most for her time in New York as host of The Wendy Williams Experience on WBLC's 107.5. 
Wendy merged her love of hip-hop with mainstream popular culture. She was known for being sharp-tongued and brutal and made a few enemies along the way. Many artists refused to be interviewed by the star but that did not stop her train. She had feuds with Whitney Houston, Mariah Carey, Diddy and 50 Cent, all stemming from her radio gig. She's since made peace with most of her past rivals, with the exception of 50 Cent.   
Wendy transitioned into television with The Wendy Williams Show. The show is currently in its 11th season. She's also written books, which have landed on the New York Time's Best Sellers List. Additionally, she has clothing lines and has toured as a comedian. With such an expansive resume, her bank account sits comfortably. Celebrity Net Worth lists Wendy's net worth at $40 million.
How much will Wendy Williams have to pay Kevin Hunter in their divorce?
Wendy's soon to be ex-husband, Kevin Hunter, has worked side by side with the media maven since the start of their relationship 25 years ago. He's worked as her manager and had executive producer credits on her talk show before his firing earlier this year. Kevin and Wendy also established a charity and production company during their time together.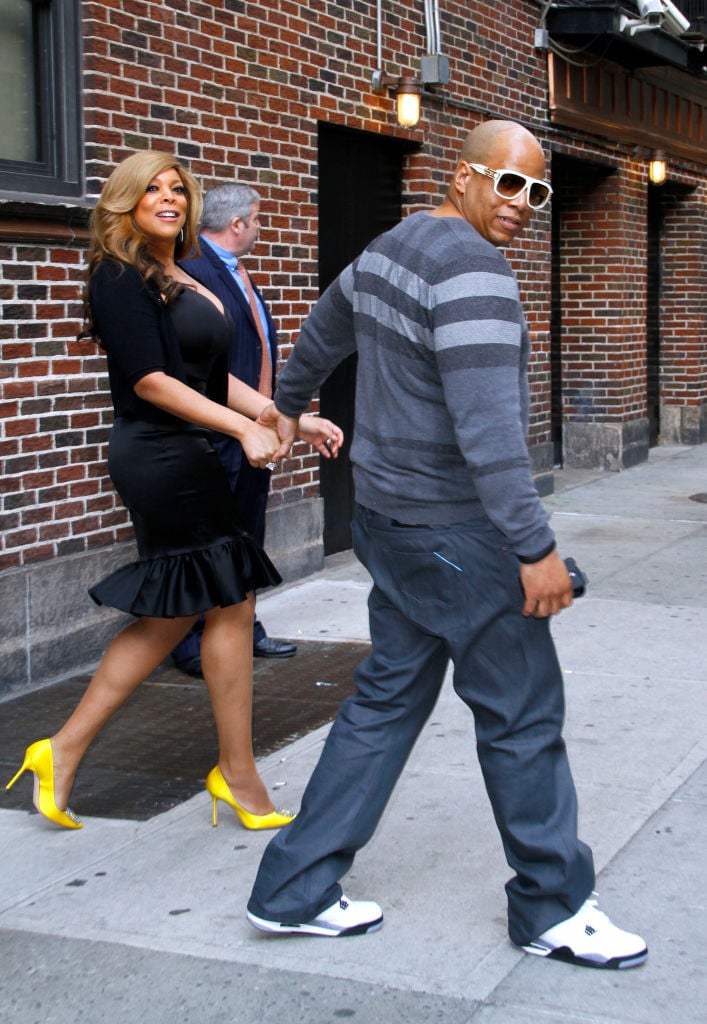 With a $40 million fortune at stake, Wendy, unfortunately, has a lot to lose since she and Kevin did not have a prenup. This means that Kevin could receive half of Wendy's earnings. There may be a saving grace for Wendy as there's a New Jersey law that states if a marriage ended due to cheating, the partner responsible for the indiscretion may not receive half of marital assets. Considering Kevin fathered a child outside of their marriage, he may not be entitled to as much as he thinks.
Wendy and Kevin are still in the process of divorcing so things have yet to be determined. Page Six recently revealed that Wendy must pay Kevin $250,000 so that he can "secure new living arrangements." Kevin must also vacate their marital home that is currently up for sale. Hopefully, after this one-time payment, things turn out in Wendy's favor.