How Much is Comedian Bill Burr Worth?
In the world of comedy, Bill Burr is well known for his unapologetic humor. He's certainly isn't careful to choose his words to avoid offending people – quite the opposite.
But Burr isn't just a comic who doesn't mind upsetting people. His career has expanded far beyond the standup stage. He's worked as an actor in both movies and television, including a role in the mega-hit Breaking Bad. And that's only some of the creative work he's done. He's involved in projects that range from a podcast to video games.
How well has Burr's busy career paid off for him? He's tried his hand at a lot of different things, so what does that mean for his bottom line?
Bill Burr's first love is comedy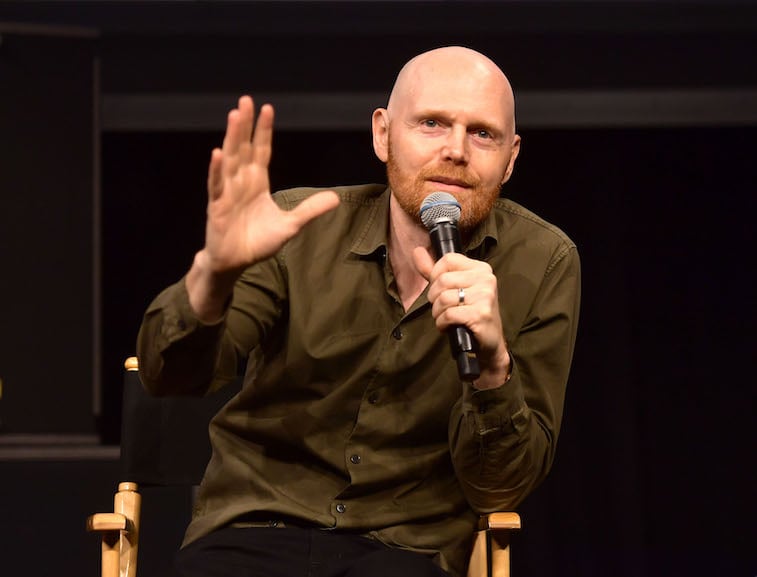 Burr was born in Massachusetts and even as a child he was fascinated by comedy. He talks about riding his bike on a paper route and reciting the jokes of comedians like George Carlin, Richard Pryor, and Eddie Murphy. He never lost his love for comedy, and when he was in college he tried his hand at standup in a competition for college students.
He moved to New York to pursue comedy in 1995. He worked hard to build a career, and over time it paid off.
He made a name for himself as a comedian, and in 2003 he released his first standup album, Emotionally Unavailable. He became a familiar face on late-night talk shows such as Late Night with Conan O'Brien and Late Show with David Letterman.
He expanded his work
In 2007 Burr started his podcast, Bill Burr's Monday Morning Podcast. It's a comedy podcast that Burr hosts twice a week, on Mondays and Thursdays (despite the name). In 2012 he co-founded The All Things Comedy podcast network, which features many different comedians.
Along the way, Burr got involved in acting. He appeared in television shows such as Law & Order: Criminal Intent and Chappelle's Show. He also acted in some movies, including Date Night in 2010 and Stand Up Guys in 2012.
He had a recurring role on Breaking Bad as Patrick Kuby. If that's not enough, you can even hear his voice in the video game Grand Theft Auto IV.
Comedy specials and his own Netflix show
By 2010 Burr was a comedy star. He released many comedy specials on Comedy Central and Netflix. His irreverent style impressed as many people as he offended, an unbeatable combination for publicity.
In 2015 he released his animated show, F is for Family on Netflix. It's loosely based on his childhood, and it's been a big success. Last year he debuted yet another comedy special on Netflix, Paper Tiger. He's clearly not one to see success as a reason to stop working.
What is Bill Burr's net worth?
Burr has kept himself busy with many different projects. His early days may have been just an aspiring comedian on a paper route, but today he's accomplished a lot.
He can boast about scores of acting roles, comedy specials, podcasts, and more, and he's put a ton of effort into his work. Not everyone appreciates his brand of humor, but those who do know it wouldn't be nearly as much fun if everyone loved him.
It's probably not surprising to know that Burr's extensive work has paid off nicely for him. Some reports estimate that his net worth is $8 million, but other outlets say he's worth as much as $12 million.
Either way, Burr has done pretty well with his jokes. That kid riding his bike and delivering newspapers all those years ago would be pretty pleased.