How Much is Gerard Way From My Chemical Romance Worth?
Gerard Way has definitely followed an unusual career path. He left the corporate world to start the band My Chemical Romance, which quickly became very successful. During those years he started writing a comic book series, The Umbrella Academy.
After more than a decade at the forefront of the Emo/Goth world, MCR broke up, and Way moved on.
Despite the end of the band, he stays busy. He continues to dabble in music, The Umbrella Academy has taken off in an unexpected way, and he is involved in even more projects than you might realize. 
How much has Way's unorthodox career benefitted him financially, and what exactly is he up to now?
From the corporate world to My Chemical Romance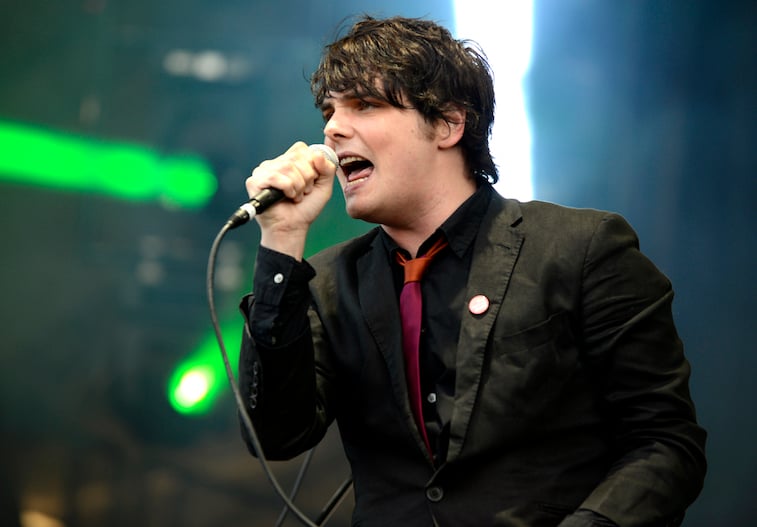 Way studied cartooning and illustration in college, a perfect match for the quiet kid who spent all his time doodling. After graduation, he worked as an intern at DC Comics, then got a job in toy design and animation. When the attacks on the World Trade Center happened in 2001, Way was standing at his office window watching when the planes struck.
He was supposed to pitch a show to Cartoon Network that day, but his life took a different turn. He wrote the song Skylines and Turnstiles about the attack. Then he called up some friends and together they started My Chemical Romance. 
As Way said during an appearance at Los Angeles Comic-Con, "It became my therapy from the PTSD that everyone had experienced from 9/11, and processing that."
The band became popular very quickly, and soon Way was living the life of a musician and had left the corporate world far behind him.
'The Umbrella Academy' is born
During his years with MCR Way continued to pursue other artistic outlets despite his hectic life. He had always been interested in cartooning, and so he continued to work on that. He collaborated with illustrator Gabriel Bá and together they created a comic book series called The Umbrella Academy. It was launched by Dark Horse Comics in 2007.
The band had developed a loyal fan base who called themselves the Killjoys. But despite their devotion, MCR called it quits in 2013. Way said that the band members simply weren't having fun anymore, and so it was time to move on to other projects.
Way moves on to other projects
But Way hasn't been relaxing since giving up the music world. In 2014 he released a solo album called Hesitant Alien. Not content with that, he's put out three other new songs since then. He worked with Netflix on developing a series based on The Umbrella Academy, which came out in February of 2019 and has been renewed for a second season.
Now he's working on writing his first novel, and as if that weren't enough, he's apparently going to compose the score for a new Kevin Smith movie, Clerks 3.
Although Way has denied the rumors over the years that MCR would consider doing a reunion show, they recently announced that they're going to do just that. On December 20 of this year, they will perform together again in Los Angeles.
What is Way's net worth?
With all the diverse projects Way has been involved in, you probably wouldn't be surprised to hear that he's done pretty well with his finances over the years.
At this point, Way has a net worth of $20 million. He's put in a lot of diverse work to earn that tidy sum and made lots of fans happy along the way. It will certainly be interesting to see what this creative powerhouse does next.