How Much Is Hugh Hefner's Widow Crystal Harris Worth?
Playboy founder Hugh Hefner was married a few times, and his last wife was Crystal Harris. Hefner died in 2017, and some people might be wondering: How much is Harris worth now?
The late Hugh Hefner was a celebrity best known for being the founder of Playboy magazine. He also lived an extravagant lifestyle and had multiple girlfriends whom he lived with at the Playboy Mansion. He was married a few times, and Hugh Hefner's wife until his death was Crystal Harris.
Hefner died in 2017, and some people might be wondering: How much is Harris worth now?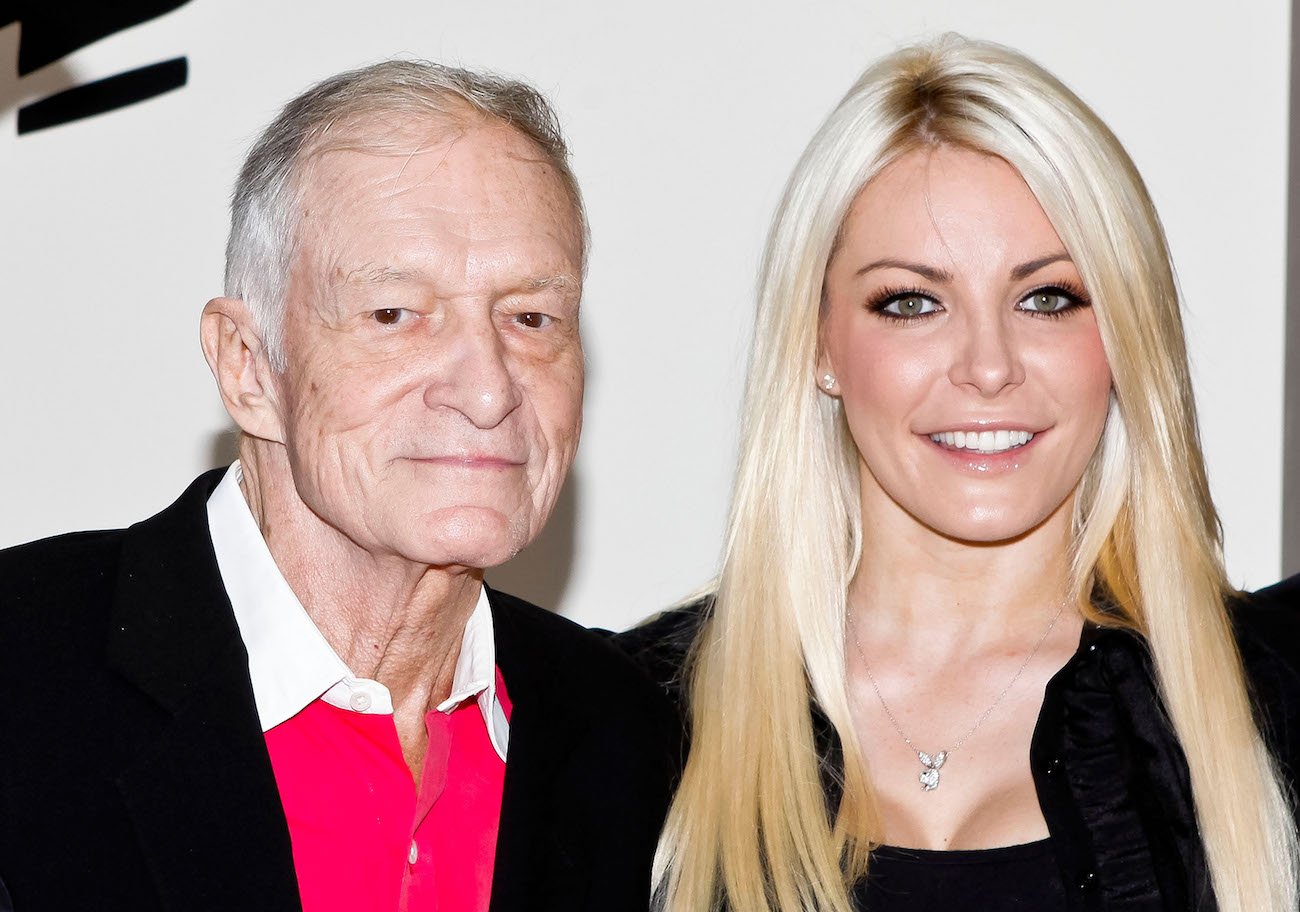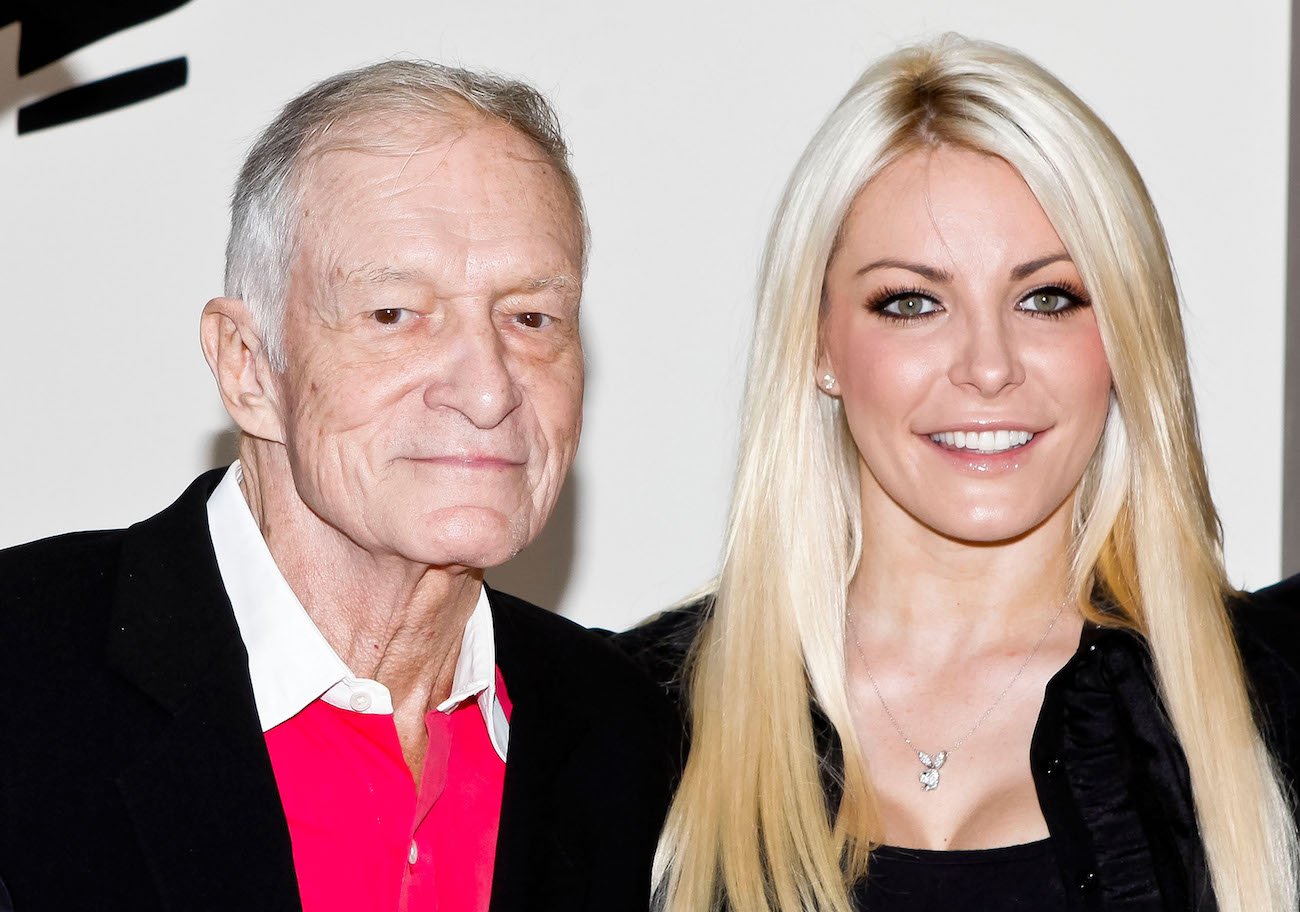 Hugh Hefner and Crystal Harris were married for about 5 years
According to E! News, Hefner and Harris first met in 2008 at a Halloween party at the Playboy Mansion. Harris was 22 and Hefner was 82. The two of them began dating afterwards, and Harris became a cast member of The Girls Next Door, the reality show about Hefner's girlfriends who lived at his residence.
Hefner and Harris announced their engagement in 2010. They originally had plans to marry in 2011, but Harris suddenly called off the wedding soon after.
"For a while I've been having second thoughts about everything," she told Ryan Seacrest on KIIS-FM. "I haven't really been at peace with myself lately. I didn't think it was really fair to him." She also noted that having "multiple girls all around" was "not the lifestyle I wanted."
However, in 2012, Hefner and Harris reconciled. The two of them married in December of that year.
Hugh Hefner's spouse Crystal Harris told Esquire in 2013, "Hef loves me more than anybody else in a relationship ever has. It took me time away to realize that. I think I realized that here is where I'm meant to be."
They remained together until Hefner's death in 2017.
How much is Crystal Harris worth?
When Hefner died, his net worth was estimated to be anywhere from $15 million to $45 million – much less than what he had at his peak. At the time of his death, he no longer owned the Playboy Mansion and had no rights to the Playboy brand.
Us Weekly reported that Harris' prenup did not entitle her to Hefner's estate after his death. His fortune was reportedly split between his four children, a university, and various charities. 
Nonetheless, Hugh Hefner's widow was left with a home in Hollywood that he bought for her. She sold it in 2019 for $5 million. According to Celebrity Net Worth, Harris is worth that amount—$5 million.
What has Crystal Harris been up to?
Since Hefner's death, Harris has shared that she struggled to find herself because her relationship with Hefner ruled much of her life. Fortunately, Harris has taken steps to move on and establish a new life.
Speaking to OK! in 2020, she revealed that she has been traveling a lot. She said, "I've visited 33 countries in the past few years. That's all slowed down now, but it helped me find myself."
Harris has started dating again as well. In 2021, she began dating actor Ryan Malaty, who also appeared on Are You the One?.
Harris shared that Hefner did give her his blessing to date again, though she continues to keep Hefner's memory alive in different ways. She is the vice president of the Hugh M. Hefner Foundation and is still close with his children.