How Much is Iconic '80s Actor and 'Parks and Rec' Alum Rob Lowe Worth Today?
In the 80s, Rob Lowe was a teen heartthrob and a member of the infamous "Brat Pack" until his career hit a downward spiral. But Lowe has been able to rebuild his career and continues to grow in popularity. With over 35 years of experience in the entertainment business, Lowe has built himself a fortune that most would envy. We'll go over Lowe's fascinating career and find out exactly how much he's worth today. 
Rob Lowe's early career leads to a downfall
One of the core members of the "Brat Pack," Lowe burst into popularity in the 80s because of movies like The Outsiders and St. Elmo's Fire. His career appeared bright during this time as he starred in iconic teen movies, hung out with celebrities like Charlie Sheen, and landed himself several Golden Globe Nominations. Lowe even dated Princess Stephanie of Monaco. 
But his fame and famous partying friends took a toll on Lowe. He landed in rehab at the age of 26 and then a sex tape scandal cast the final blow to his career.
After campaigning for Michael Dukakis, the Democratic frontrunner for president in the 1988 election, Lowe partied at the DNC. He met two women at a nightclub and headed back to a hotel room with them, where they filmed their wild night.
Unfortunately, one of the women was only 16, a fact Lowe claims he was unaware of. The infamous sex tape ended up in public hands and caused a scandal for Lowe. 
"This is how I knew I was in some serious trouble," Lowe wrote in his memoir, Stories I Only Tell My Friends, as reported by NPR. "I turned on the television and I led the evening news with Tom Brokaw."
Rob Lowe rebuilt his career
Eventually, Lowe was able to get his life back. A large part of that is because of his success with rehab, which he describes in his memoir as "one of the most exhilarating, liberating and exciting four weeks of my life. Scary yes… but unquantifiable relief."
Lowe's success in the 80s is remembered in large part because of his association with the "Brat Pack." A term first coined by a 1985 New York Magazine cover story, the Brat Pack consisted of a group of young actors that often appeared together in teen films throughout the 80s, especially The Breakfast Club and St. Elmo's Fire.
"The Brat Pack is timeless," Lowe told Vanity Fair. "We should all be so lucky in our lives to create things that we're still talking about 25 years later."
Lowe's career continues today. He's known to the younger generation mostly because of his roles in the television shows The West Wing and Parks & Recreation.
Recently, he hosted a game show on Fox called Mental Samurai, which is described as an "obstacle course for the mind." He also starred in a British comedy-drama, Wild Bill. 
In 2020, Lowe is scheduled to star as a sophisticated New York firefighter who relocates to Texas in the drama 9-1-1 Lone Star. 
What is Rob Lowe's net worth?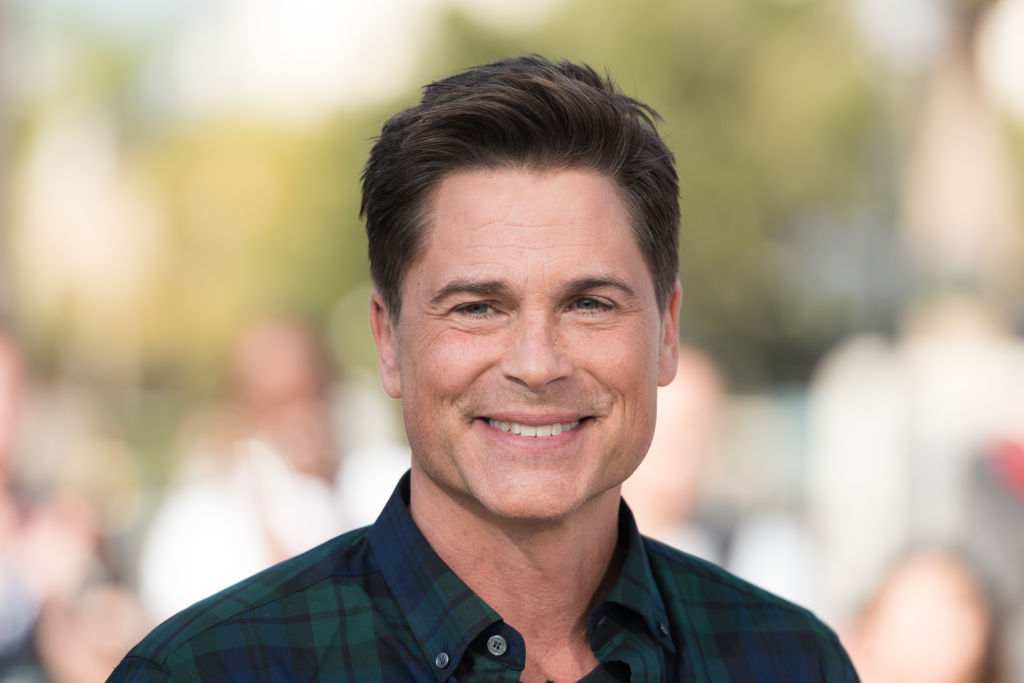 Because of his many acting gigs from the 80s to today, plus several advertising partnerships, including DirecTV and Atkins Nutritionals, Lowe has built quite a fortune. His net worth is estimated to be between $30 million and $60 million, with most reports being towards the higher end of that number.
With all that money, it's no surprise that Lowe owns a pricey home. According to Celebrity Net Worth, in 2018, Lowe and his wife, Sheryl Berkoff, listed their 10,000 square-foot, Santa Barbara home for $47 million.
Today, most of his fans have forgotten about the scandals that plagued Lowe's early years. He continues to see success and that's expected to only increase as time goes on.