How Much Is 'Outlander' Star Sam Heughan Paid Per Episode?
Sam Heughan is quickly becoming a household name for his portrayal of Jamie Fraser on Starz's hit drama Outlander. The actor is currently working on Season 5 of Outlander in Scotland and has expanded his role to a producer in the coming season. With Heughan enjoying more success than ever, he is also rising through the ranks of the highest paid actors on television.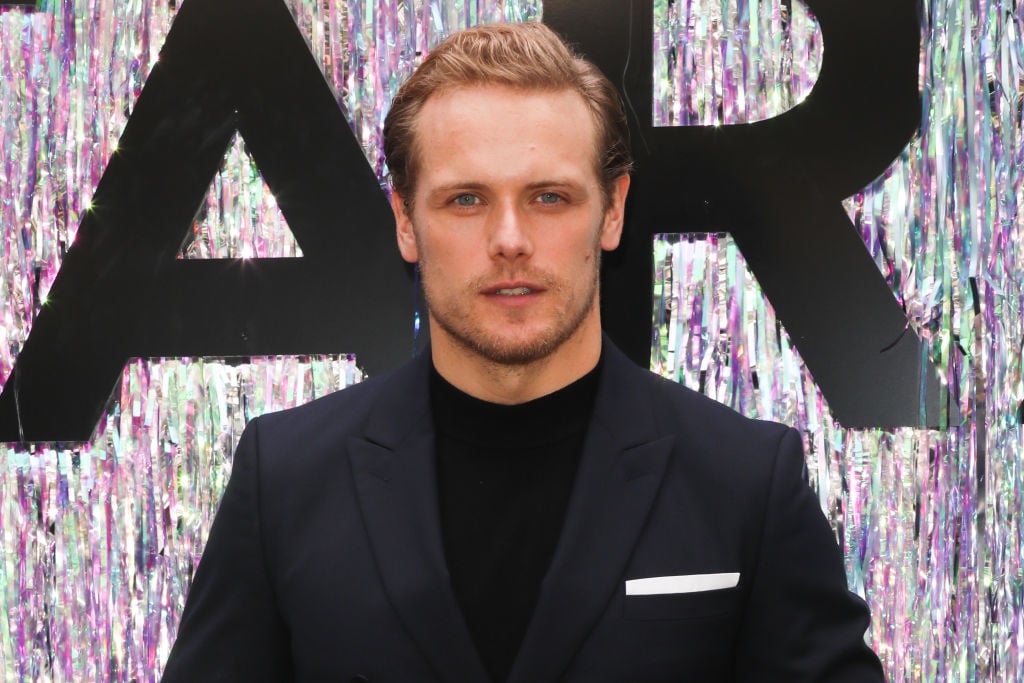 How much is Sam Heughan paid on 'Outlander'?
When it comes to the highest paid actors in television, Heughan is actually pretty far down the list. As far as dramas are concerned, NCIS star Mark Harmon is at the top of the list making around $525,000 per episode of the crime procedural.
Actors from HBO's hit show, Game of Thrones, make up a good portion of the list with five cast members making $500,000 an episode. Although Heughan's salary per episode is not as high, he still makes a good chunk of change for each installment of Outlander.
According to Variety, Heughan makes around $100,000 per episode of Outlander. With each season consisting of well over 10 episodes, Heughan has brought home over $1 million per season. Considering how the series is only in its fifth season, Heughan's contract is actually pretty good.
It should also be noted that the list was created back in 2017, when Outlander only had a couple of seasons under its belt. It is unclear when Heughan negotiated his contract, but he likely makes even more money now, especially since he has become an executive producer.
Sam Heughan is acting producer in Season 5 of 'Outlander'
Along with playing the part of Jamie Fraser on the show, Heughan is working as a producer for several episodes in Season 5. Heughan confirmed the exciting news a few months ago on social media, sharing a photo of his placard on the set, which includes the title, "producer/cast."
This marks the first time that Heughan and his co-star, Caitriona Balfe, have expanded their roles on the show. It is unclear how much they are helping in the production process, but it could open doors for other roles behind the camera.
In Season 4, Heughan and Balfe expressed an interest to get behind the cameras. Balfe revealed that both she and Heughan want to direct an episode. Although they are not set to direct an installment next season, working as producers should give them the tools they need to helm an episode at some point in the near future.
Season 5 of Outlander is based on Diana Gabaldon's book, The Fiery Cross, and will be comprised of 12 episodes. Production is now underway and is expected to wrap in the coming weeks.
How much is Sam Heughan worth?
With Heughan pulling down six figures for every episode of Outlander, the actor has managed to build quite the fortune over the years. As of 2019, experts estimate that Heughan is worth anywhere between $5 and $6 million, though exact figures are difficult to nail down. The actor has earned most of his wealth from the past four seasons of Outlander, though he has also taken home an additional salary from movie projects. This includes starring in the 2018 film, The Spy Who Dumped Me.
Heughan's net worth is likely going to increase in the years as his role on Outlander continues to expand. Starz has already renewed the series for Season 6, which means Heughan can enjoy at least two more seasons on the hit series.
If Sam Heughan starts directing episodes as well as producing, he may become one of the highest paid actors in television before too long. He is also looking to score bigger roles in the film industry, which would also boost his overall worth. In fact, Heughan's name has been thrown in the mix as the next James Bond, though nothing official has been confirmed.
Starz has not announced when Season 5 of Outlander will premiere. With production for the upcoming season fully underway, the show is expected to return sometime this fall or early winter of next year.