How Much Is Ramy Youssef Worth?
At one time in showbiz history, it might have seemed incomprehensible that a minority comedian could become popular in America. More than a few success stories have happened since those biased days across the board, first with African-Americans in the 1950s/60s, and now with those of Middle Eastern descent.
Ramy Youssef is a Muslim comedian who managed to overcome the recent biases of Muslims and flourish in the world of standup and TV. He solidified that further by winning a Golden Globe recently for his own show on Hulu.
Of course, he's taken on jokes related to the biases he's faced in the industry. He's currently getting the last laugh since his net worth is gradually rising, even if he's only getting started.
Ramy Yuseff lived in New York post-9/11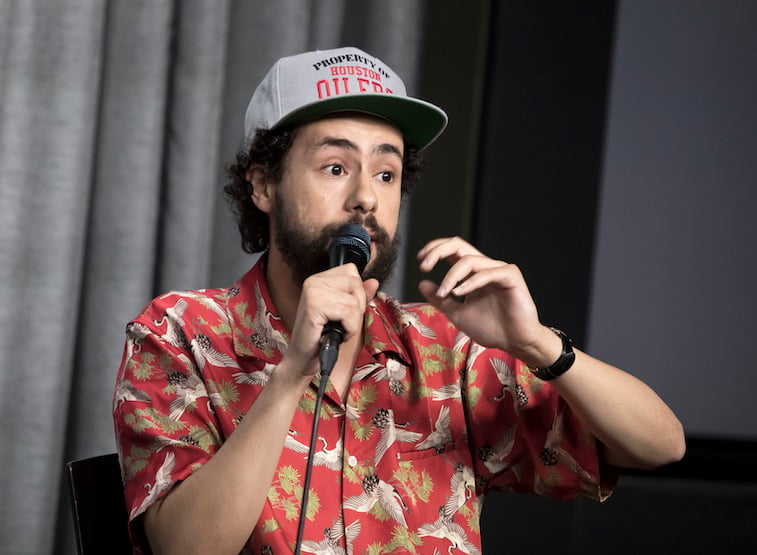 While Youssef is of Egyptian descent, he wasn't born there. His parents came from there, and they settled in Queens, New York City. It's there where Youssef was born in 1991, a decade before 9/11 occurred.
Being 10 years old and having to face probable Muslim bias in NYC due to 9/11 must not have been easy for Youssef as a kid. He's never relented from his Muslim faith, though, including recognizing its holidays and practices. His life living this way was eventually fodder for his standup act.
Getting to that point didn't happen until he started doing sketch comedy work in college. This eventually led him to studying at the prestigious William Esper Studio in New York.
Attending this studio was advantageous because he studied acting while going there, allowing him to start work in TV immediately after graduation.
His first role was on a Nick at Nite show
Fans of the old Nick at Nite lineup on Nickelodeon will remember the sitcom See Dad Run, starring Scott Baio. Youssef's first role was on this show, and it ran for a couple of years.
When the show began in 2012, Youssef was only 21, always a vulnerable age for going into showbiz. At least his early days were all in family-friendly things.
By the time See Dad Run ended, he finally found his first movie role in 2016's Why Him? with James Franco and Bryan Cranston. Despite only having a very small role there, it got him more exposure. However, it took a little time to find footing as an actor.
Not until 2017 did he find a role helping him gain a higher profile.
Making his standup debut on Stephen Colbert's show
Amid his work on TV, Youssef was honing his standup comedy skills in clubs. Not many knew who he was until he made his standup debut on The Late Show with Stephen Colbert in 2017.
His jokes about growing up Muslim really resonated, finally landing him better work on television. Right after his appearance on Colbert, Youssef landed a role on USA Network's Mr. Robot in the recurring role of Samar Swailem.
Landing on a celebrated show like this no doubt upped his fortunes. Not that he was raking in millions yet, until managing to get a deal of a lifetime from Hulu.
The Hulu series 'Ramy' should up his fortunes over time
According to most statistics, Ramy Youssef is only worth $2 million at the moment. Considering he managed to land his own self-titled show on Hulu, those numbers could quickly spike in the next year or two.
Winning a Golden Globe for Ramy obviously took him into the stratosphere. Not that even he knows finding a large audience for a show is tough in an overly crowded streaming universe.
Since Ramy will have a second season starting this May, the chances are greater it'll catch on and become a bigger moneymaker. Let's hope it leads to more respectable movie roles, something far too many Muslims still don't have a chance to enjoy.