How Much Is Scarlett Johansson Losing Over 'Black Widow'?
The news hit today that Scarlett Johansson is suing Disney over the streaming release of 'Black Widow.' The movie star filed papers in Los Angeles indicating that Johansson was shortchanged by Disney releasing Black Widow on Disney+ alongside its theatrical release. But how much is she really losing?
Scarlett Johansson's paycheck relies partially on box office ticket sales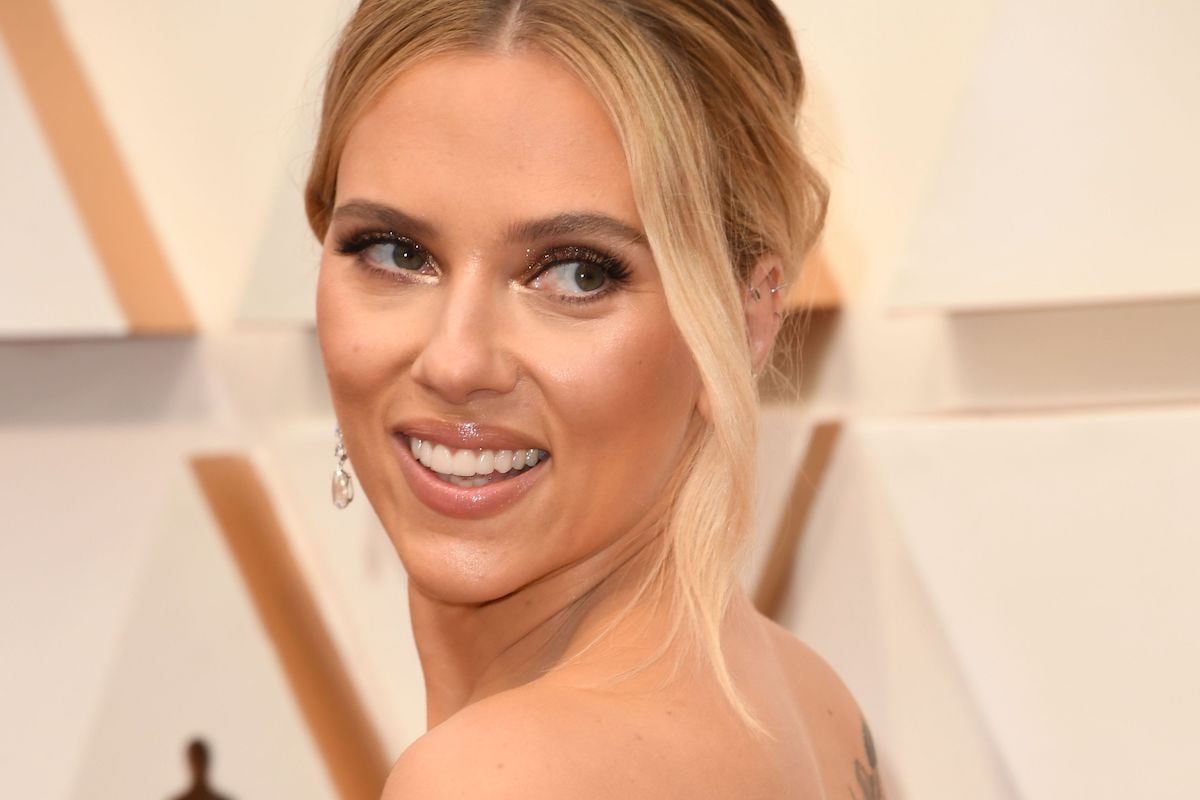 The papers filed Thursday detailed how the streaming release could negatively impact Johansson's paycheck. According to a report by The Verge, Johannson's team says her agreement with Disney-owned Marvel Entertainment strongly suggested a wide, exclusively theatrical release. Since Johansson's compensation is partially dependent on the movie's box office performance, the suit states, Disney's streaming release has the potential to decrease her pay dramatically. Johansson's legal team called it a "cannibalization" of box office receipts. 
"Disney knew that the cannibalization of [box office receipts] by Disney+ would save Marvel (and by extension, Disney) 'very large' amounts of money that it would otherwise owe Ms. Johansson," the lawsuit reads.
The suit doesn't just allege that the breach of contract occurred. It further states that Disney knew exactly what they were doing in the process. "On information and belief, Disney intentionally induced Marvel's breach of the agreement, without justification, in order to prevent Ms. Johansson from realizing the full benefit of her bargain with Marvel," the suit said.
She could reportedly lose tens of millions
According to a report by the Wall Street Journal, which originally broke the news earlier today, the Black Widow star stands to lose tens of millions of dollars by the film's partial direct-to-streaming release. An unnamed source that WSJ claims is "familiar" with the minutiae of Johansson's contract, said that putting Black Widow to streaming could feasibly cost her an estimated $50 million. 
To put that in perspective, WSJ added that Black Widow's gross domestic box office was $80 million. Add another $78 million for overseas sales and $60 million from streaming purchases through Disney+, and it paints an even clearer picture of the losses Johansson may have sustained. 
Since Johansson is the driving force behind Black Widow's popularity, and an increase in streaming movies is threatening to slash many actors' paychecks, the move to address it in court seems inevitable. WSJ reported that Johansson attorney John Berlinski of Kasowitz Benson Torres LLP said it won't be the last time Disney is confronted over the issue.
"This will surely not be the last case where Hollywood talent stands up to Disney and makes it clear that, whatever the company may pretend, it has a legal obligation to honor its contracts," Berlinkski told WSJ.
Johansson almost wasn't cast as Black Widow
In a BBC Radio 1 interview earlier this month, Johansson revealed that she wasn't Jon Favreau's first pick to play the marvel character. "I was a big fan of the first Iron Man," she explained to BBC Radio 1. "And I wanted to work with Jon [Favreau] and Robert [Downey Jr.], and then I did not get the role and I was pretty bummed about that, happens all the time." Favreau's other pick turned out to be Emily Blunt, who was tied up in a scheduling conflict with Gulliver's Travels. 
Johansson was thrilled to be offered the role after ostensibly losing it, and was ready to snatch it back up. "If anybody ever asks me about what advice I have to other actors who are trying to make it, I say, 'Every opportunity is an opportunity to work, and you'll never get a better call than when you thought you lost a job then got it," she told BBC Radio 1. "I was so excited to have a second chance at it."
Now, the second time mom-to-be says she's also hoping for a second chance at getting the money she says she earned.
RELATED: Scarlett Johansson Was 'Bummed' She Didn't Originally Land 'Black Widow' Role