How Much Is 'Star Wars' and 'Indiana Jones' Creator George Lucas Worth?
Celebrities achieve some of the highest net worths, with some reaching billionaire status. Among those include worldly-recognized film director, producer, screenwriter, and entrepreneur George Lucas.
As the creator of the Star Wars and Indiana Jones movie franchises, he has been very successful with his natural talent for filmmaking. However, Lucas may have been known for a different career path if it wasn't for a tragic accident that made him rethink his future.
His career path decision brought us two of the most loved film giants and a nice payday for Lucas. 
Who is the man behind 'Star Wars' and 'Indiana Jones'?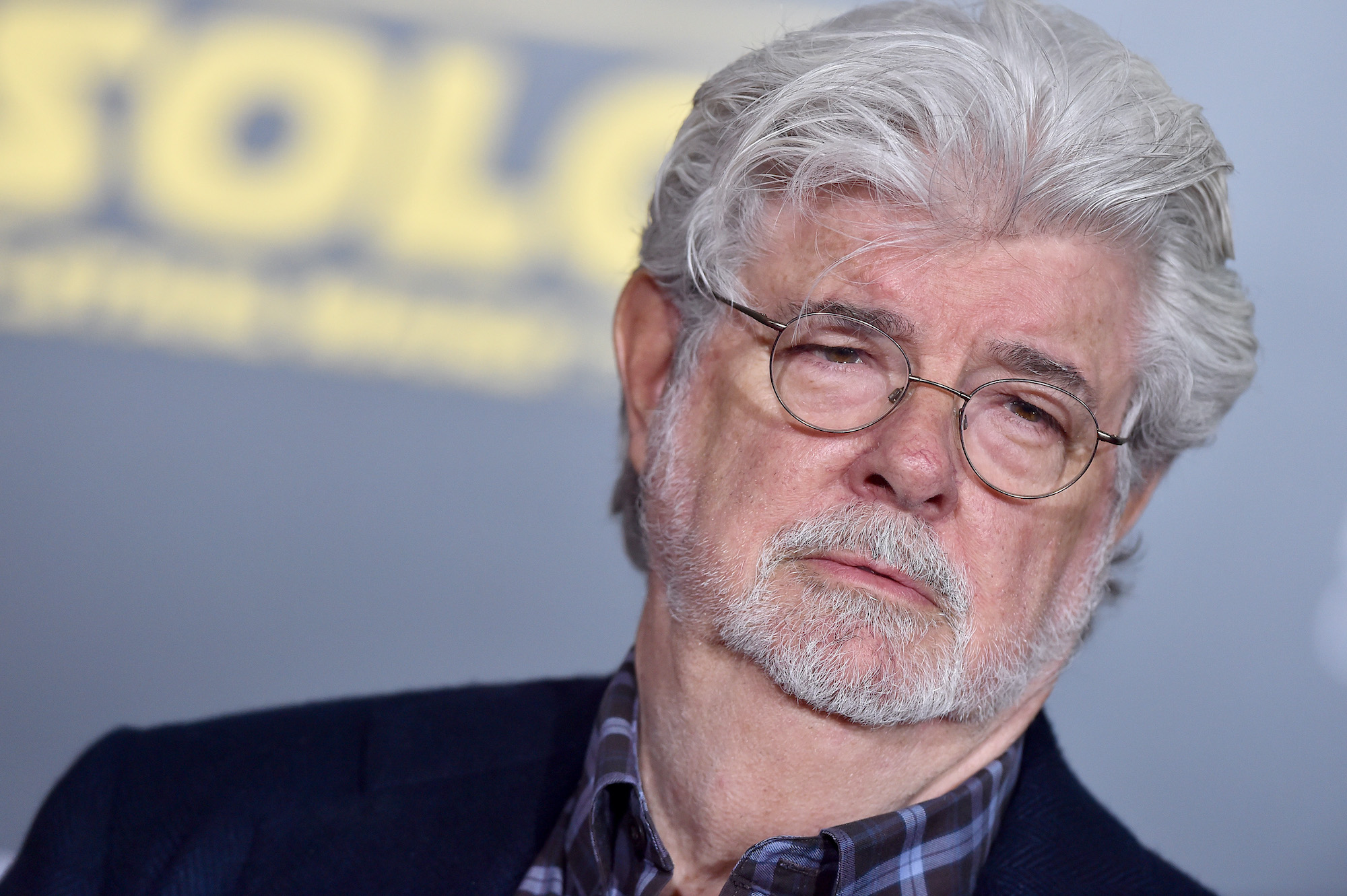 The man behind two of the most popular movie franchises is George Lucas. He is best known as the creator of Star Wars and Indiana Jones, but filmmaking was not his first passion.
Lucas had a love for cars throughout his teenage years and aspired to become a professional race car driver. With his impressive driving skills, he won several regional events. However, days before his high school graduation, he was in a terrible car accident in which his racing belt failed, and Lucas was thrown from the car and ended up spending four months in the hospital.
During his time in the hospital, he reflected on his future and ruled out becoming a race car driver. It was his passion for cars that sparked his interest in photographing racing events. This led to his friendship with renowned cinematographer, Haskell Wexler, and the decision to attend the University of Southern California's film school. 
Following his newfound passion for film, Lucas started taking the film world by storm. Lucas wrote and directed American Graffiti in 1973, the debut film produced by his company Lucasfilm and an instant hit. The film received five Academy Award nominations.
From there, he released his widely popular space hit, Star Wars, which sparked a cultural phenomenon larger than ever imagined. Star Wars became the highest-grossing film at the time and won six Academy Awards. Then, during the 1980s, Lucas partnered with director Steven Spielberg to create, produce, and co-write the Indiana Jones films. 
What was Lucas' Biggest Success? 
While Lucas was the mastermind behind two of the most well-known film franchises, surprising, it is not the way he made most of his money. It was the sale of his production studio, Lucasfilm, to Disney in 2012 that brought him most of his wealth.
According to USA Today, Disney bought Lucasfilm for a rough value of $4.1 billion in cash and stock. The sale was a shock to the world, and fans of Star Wars were divided on Lucas' decision to sell his company, which Lucas even revealed being 'betrayed' by Disney's handling of the Star Wars sequel trilogy. After devoting his life to telling the galactic story, we can understand his criticism when the sequel's storyline did not include new ideas or technological advancements. 
Although the sale of his production company was a major boost to his finances, he was financially successful beforehand. His Star Wars and Indiana Jones films rank among the 100 highest-grossing movies of all time. Besides working on the two most notable film franchises, Lucas also executive produced The Land Before Time. 
Net Worth of George Lucas 
As one of the most financially successful and well-known filmmakers, Lucas deserves to enjoy his semi-retirement years. His work and influence in the film industry are why Lucas is considered a significant figure of the 20th century New Hollywood movement. Although the award-winning director and producer may be in semi-retirement, we know that we haven't seen the last of his impressive work. 
According to Insider, Lucas currently has a net worth of $7.4 billion.