How Much it Actually Costs Contestants to be on 'The Bachelor' and 'The Bachelorette'
Going on The Bachelor or The Bachelorette seems, on the whole, like a fun experience. Sure, there's a chance you'll experience major heartbreak on national television, but there's also a chance you'll make life-long friends, travel to beautiful, exotic destinations, and maybe even fall in love. A lot of the contestants who go on the show probably go in with a "Why not? It'd be a fun story to tell down the road" mentality. But being a contestant on The Bachelor/Bachelorette isn't always fun and games.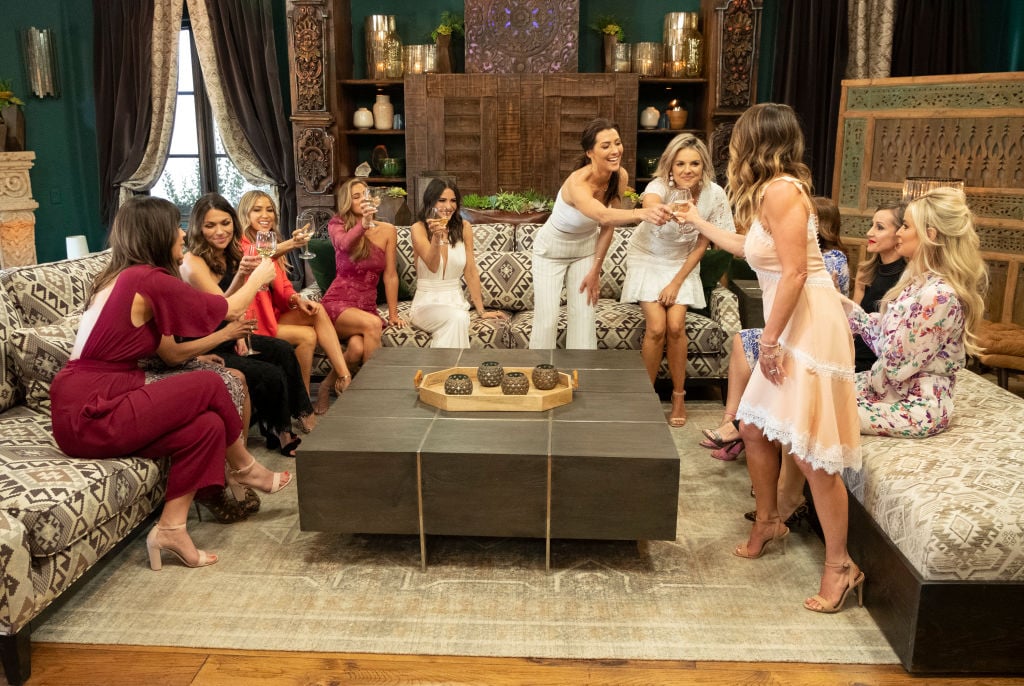 One of the major setbacks of going on the show is the amount of money contestants need to spend on clothing and supplies. Contestants have to provide their own clothing, hair, and makeup. Only the show's star gets a stylist and hair and makeup crew.

'Bachelor' contestants typically spend way more money than 'Bachelorette' contestants

Women who go on the show usually spend a great deal more money than the men who go on The Bachelorette. According to research conducted by E! News, women will spend anywhere between $1,800 to $8,000 in preparation for their time at the mansion while men spend between $300 and $5,300. These numbers were calculated considering things like the cost of men vs. women haircuts and clothing, as well as primping routines that are classically just for women. Many women get eyelash extensions, highlights, manicures, pedicures, facials, new makeup, spray tans, and a fresh, expensive haircut.

To be clear, it is not in the rules that contestants have to dish out for all this prep work. But contestants, naturally, get caught up in the hype of being on TV and spend more than they typically would.

"You spend way more than you normally would, because you know you're going on TV. And, you may be meeting your future husband so you feel like you need to dress to impress," said Sarah Herron, who was on The Bachelor as well as Bachelor In Paradise.

After her first season, Sarah says she spent a lot less on clothes and prep work.

"I spent way more on my first season of The Bachelor than I did on the shows after because through my first experience I learned that self-confidence actually goes a lot further than a designer dress."

Male contestants have it a lot easier (and cheaper)

The men who go on The Bachelorette aren't dishing out hundreds of dollars on highlights, eyelash extensions, spray tans (well, most of them), facials, and manis. In fact, many men don't change their routines prior to going on the show at all.

Former Bachelorette contestant Luke Pell told E! News that he did almost nothing differently leading up to filming, save for some dental work that he had planned on doing anyway.

"The one cost that was the most taxing for me was being away from my business for such an extended period of time," said Luke, bringing up another huge money hit contestants have to take: not working for the amount of time they're on the show.

So you go on The Bachelor or The Bachelorette and you hope to fall in love, and maybe you hope to win over America and become an influencer who makes $5,000 a post, too. What's the worst that can happen? Answer: getting sent home the first night and watching the $8,000 you spent on evening gowns and bikinis go down the drain. Unless you're a man. There's hardly any downside if you're a man.

Read more: Are 'Bachelor' and 'Bachelorette' Contestants Expected to Stay In Shape?

Check out The Cheat Sheet on Facebook!