How Much Karate Training Did Peyton List Have for 'Cobra Kai'?
Cobra Kai season 2 introduced some new students to Johnny Lawrence (William Zabka)'s dojo. There was middle-aged Raymond (Paul Walter Hauser) who takes on the warrior name Stingray, and then volatile teenager Tory (Peyton List) vying for Miguel (Xolo Mariduena)'s affections. Tory had made karate skills, so we wanted to find out how much List trained?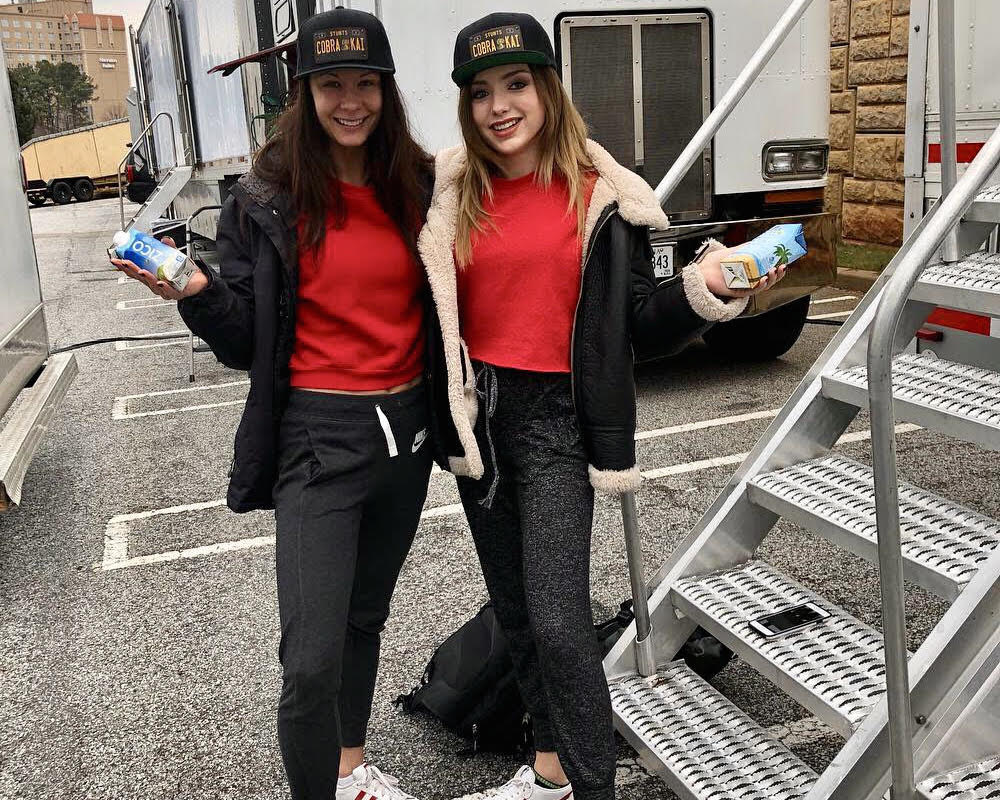 Emmy nominated Cobra Kai stuntwoman Jahnel Curfman could tell us. Curfman doubles Peyton Lis on Cobra Kai and she is part of the team, with Hiro Koda, who choreograph the show's fights. They are nominated for an Emmy for stunt-coordinating this year and are already back to work on Cobra Kai season 3. Cobra Kai is streaming on YouTube Premium.
Peyton List had to catch up to the 'Cobra Kai' cast
Mariduena, Jacob Bertrand, Nichole Brown, Mary Mouser and Tanner Buchanan began training before season 1 of Cobra Kai, throughout the first season, again between seasons and during season 2. Peyton List was thrown into the mix midway through season 2.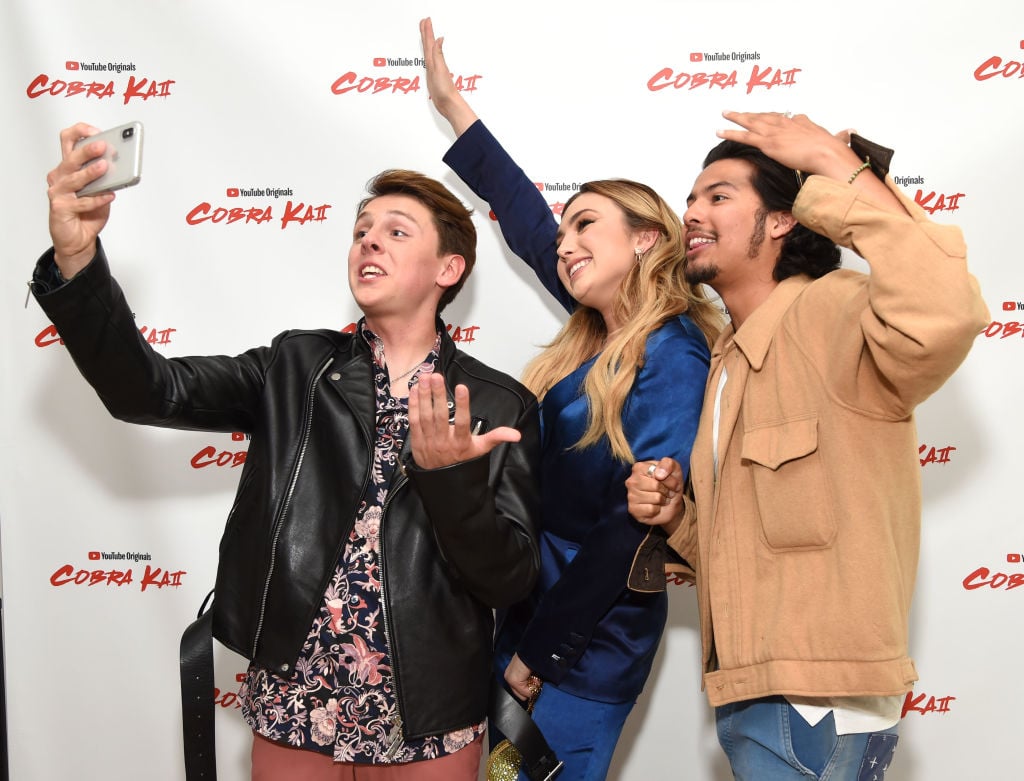 "Peyton came in about mid-season," Curfman said. "So we're talking Mary Mouser, Xolo Maridueno, Jacob Bertrand, Tanner Buchanna all those guys had had about two months of training before that. And they had the season before, so they had all been training for quite a while by the time Peyton came in."
'Cobra Kai' made the most of Peyton List's time to train in karate
Peyton List was in high demand, booked on multiple shows and movies. Even when working on Cobra Kai, she had time for filming, but less for training.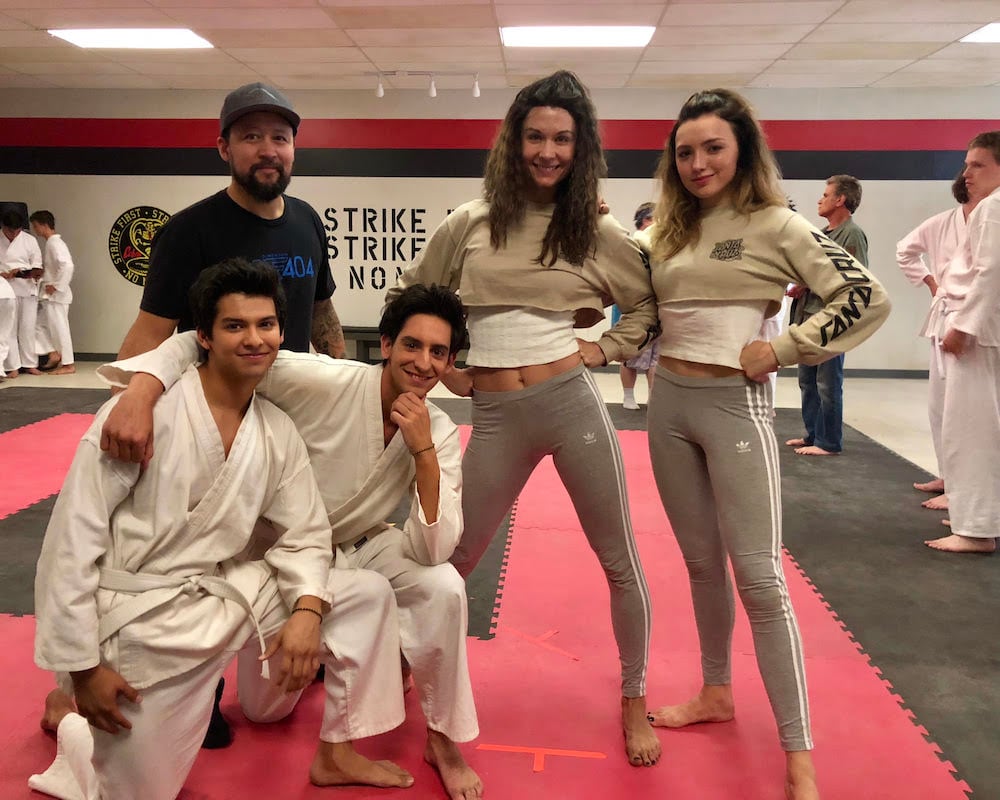 "Peyton was going back and forth between Atlanta and L.A. quite a bit because she had some other projects she was still working on," Curfman said. "The amount of time we got with her was very little. We took every opportunity we could for training, rehearsing stuff on set."
Curfman said List was a natural when it came to learning the fight scenes for Cobra Kai.
"Luckily for us, she picked up choreography very quickly,"Curfman said. "She was very open to learning and to really perfecting her method and choreography as much as she possibly could. She did very well for the small amount of time that we had with her."
Whatever Peyton List couldn't do, Jahnel Curfman could do
Stunt doubles are there to take the kicks and punches or perform the moves that require years of martial arts training. When Jahnel Curfman doubles Peyton List, she's also playing Tory.
"As a stunt performer, one of the things I pride myself on is really understanding the character, knowing what's going on in the script and just watching my actors, watching how she moves when she's playing that character, watching all of the little quirks and intricacies that make her that person," Curfman said. "So when I'm on camera I can embody everything that she's trying to portray as well."
The high school fight in 'Cobra Kai' was a free for all
All of the Miyagi-Do and Cobra Kai students fight on the first day of school in the Cobra Kai season finale. Tory goes after Samantha Larusso (Mouser) whom she sees as a rival for Miguel.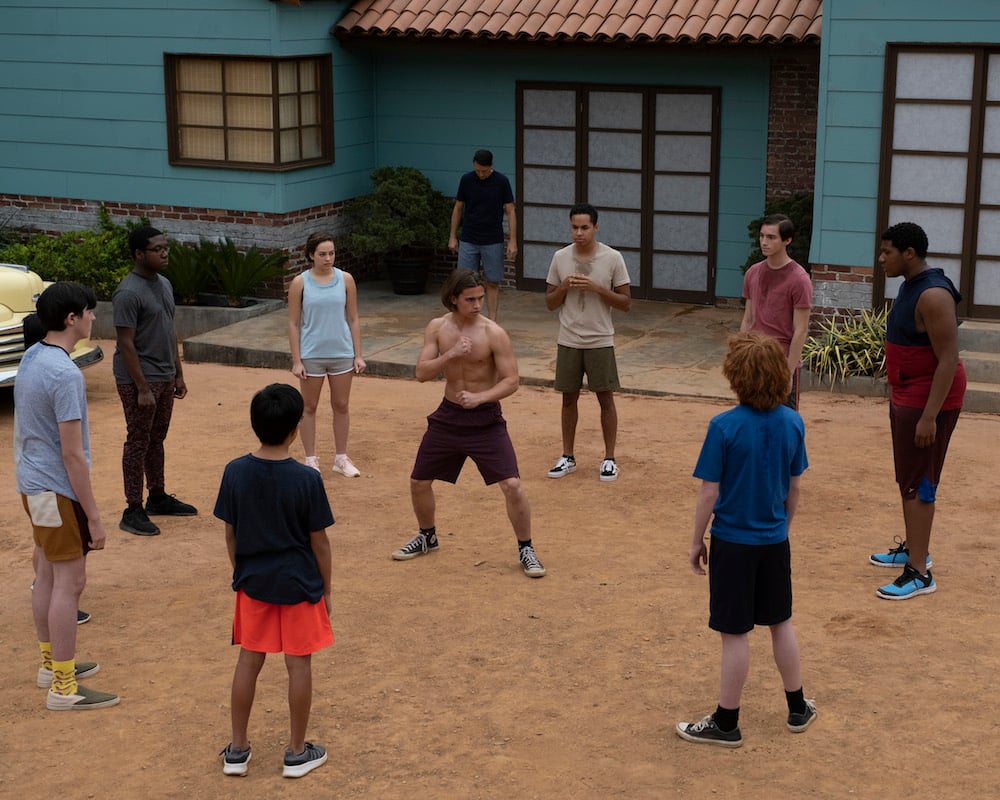 "Our finale at the high school was always described to us like it's got to be massive," Koda said. "It's a prison brawl. Nobody's going to break it up. Teachers are scared to get involved. It's just all over the place. So they kind of gave us the reigns to have at it and get as violent as we wanted to."
There's more to Cobra Kai than karate
Training Peyton List for the show involved more than just karate lessons too. Cobra Kai dojo incorporates other martial arts into their teachings, where Daniel Larusso (Ralph Macchio) teaches more traditional karate.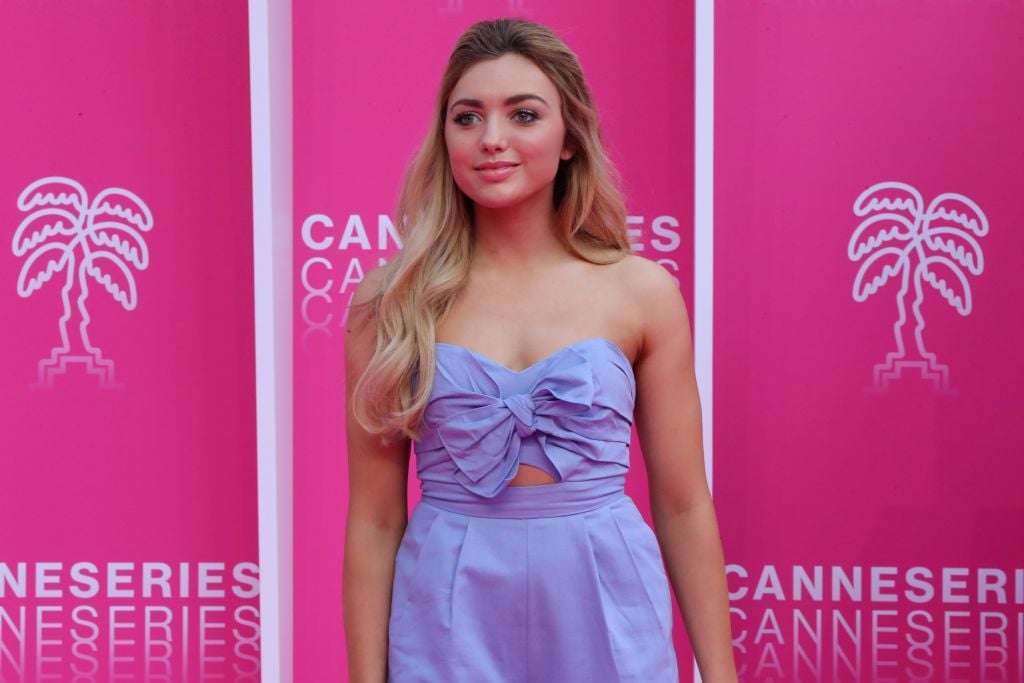 "The Cobra Kais tend to be more violent," Curfman said. "They tend to have a little bit more flair when it comes to some of the things they're doing rather than any of that centered, traditional karate style. They're throwing a little bit more Muay Thai and Judo throws, things like that just so that it feels different between the two different schools."